Sydney to Auckland Ocean Race, 29 January, 2022
The race of a lifetime
Royal Prince Alfred Yacht Club (RPAYC) together with the Royal NewZealand Yacht Squadron (RNZYS) invite competitors to participate in the Sydney to Auckland Ocean Race 2022.
The race will start on Sydney Harbour in 29 January 2022 and finish in Auckland Harbour.
This challenging Category 1 race is open to offshore cruising and racing yachts, superyachts and ocean racing multihulls.
Vice Commodore of the RNZYS, Aaron Young, says "2021 is a massive year for us at the RNZYS and will certainly go down as the biggest year in our history. It is fantastic to be able to get the Sydney to Auckland Yacht Race back on the sailing calendar and we are already incredibly impressed with the high calibre of yachts that have expressed their interest."
A race between these two sailing meccas is incredibly exciting, the historic rivalry between us will only add to draw sailors from both sides of the Tasman Sea as well as internationally to compete" enthuses RPAYC Commodore Allen Stormon , it's a great lifetime opportunity opportunity to once again host such an event with our great friends at the Royal New Zealand Yacht Squadron. The two clubs have a great history of friendship, there is an enormous synergy in our ethos as well as our sailing programs.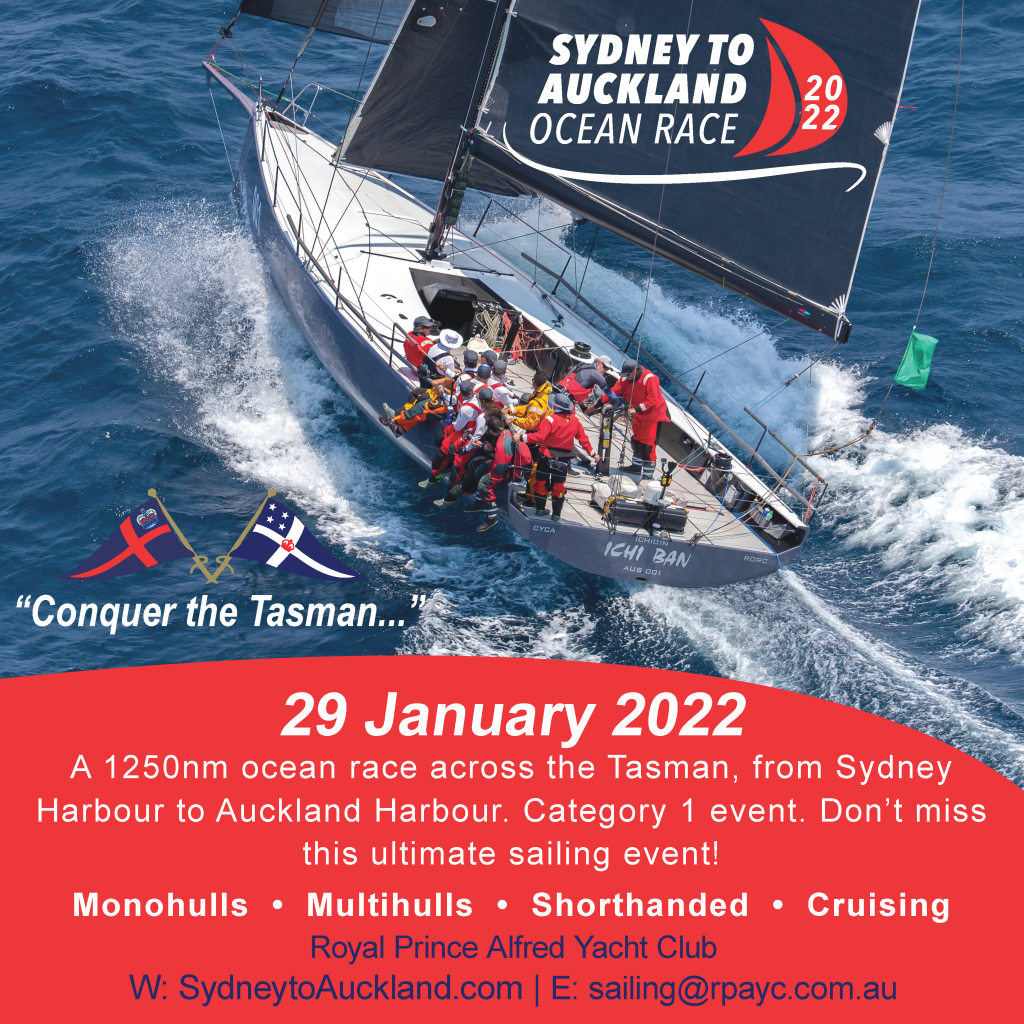 Schedule of Events
Welcome & Team briefing – TBA
Race start: Sydney to Auckland Ocean Race, 29 January 2022
Presentation, TBC (RNZYS)
For more information on participating contact sailing@rpayc.com.au and for supporting sponsorship opportunities contact: marketing@rpayc.com.au