Royal Prince Alfred Yacht Club
Youth 'Out There' Sailing Program
Welcome to the Alfreds Australian Sailing (AS) Youth Out There Sailing Programs
Sailing is such an incredibly versatile sport, it can be enjoyed by young and old, at adrenalin pumping levels or an avenue to enjoy a lazy Sunday afternoon. Best of all, it all starts here! In the Australian Sailing (AS) Out There Youth Program by the Royal Prince Alfred Yacht Club (RPAYC).
The Alfred's offers a simple training pathway for youth wanting to experience sailing (keelboats or dinghies) or even Windsurfers. Courses are delivered by Australian Sailing (AS) accredited instructors following a national syllabus. If you would like to discover sailing, we will provide a safe, fun, and affordable environment to build your skills
School Holiday 'Out There' Sailing Program
The 'Out There' School Holiday Sailing Program is for participants who are 13-17 years old looking to try a new activity, have some fun and engage with others whilst sailing.
This four-day program will include a variety of sailing activities that are focused on having fun and learning basic sailing skills. Sessions will be conducted on a mix of Club vessels, including the RPAYC's fleet of Elliott 7 Keelboats, Pacer Dinghies, Windsurf and SUP Boards, Hobie-Cat dinghies and Powerboats.
Kids school holiday sailing programs will resume in the September school holidays. 
All holiday programs begin at 9:00 am and finish at 3:30 pm each day.
Costs
Member Price*: $420.00   (*Participant is an RPAYC Member)    |    Visitor Price: $520.00
As of April 2022 (subject to change)
'Out There' Pacer Dinghy Sailing
The Youth Out There Pacer Sailing program provides the perfect opportunity for teenagers to learn the basics of dinghy sailing and develop fundamental sailing skills. The program will include rigging and launching a boat, sailing terminology, the 'points of sail', recovering a capsized boat, and sailing a marked course.
All scheduled sessions are accompanied by RPAYC instructors.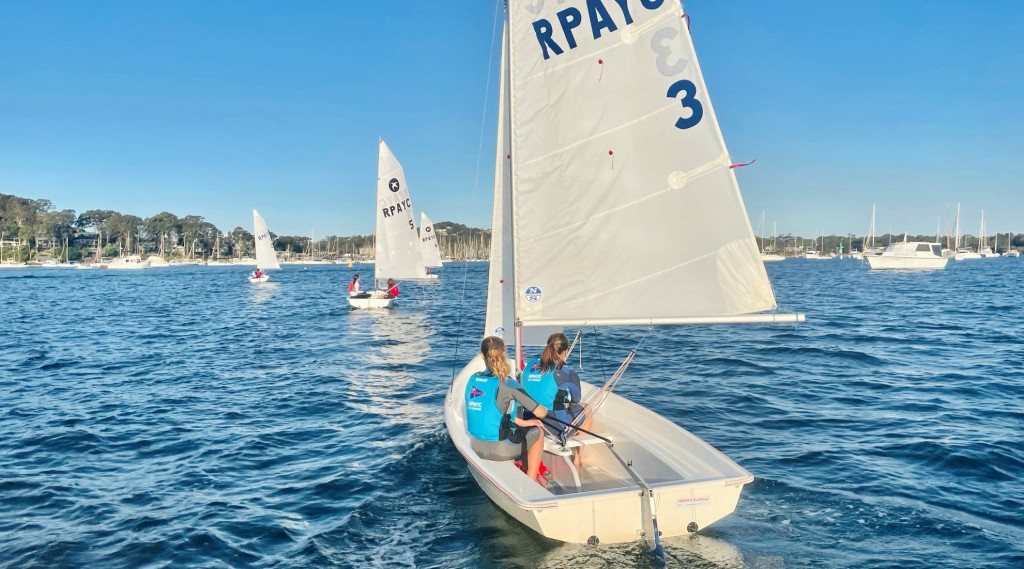 Youth Sport Keelboat Program
The Youth Sports Keelboat program is an opportunity for sailors with existing dinghy racing and keelboat sailing experience to understand and develop keelboat handling and racing skills. Training will focus on building core teamwork dynamics and sail trim techniques onboard the RPAYC's fleet of Elliott 7 keelboats.
Costs
Member* $165 (*Participant is an RPAYC Member)
Visitor $180
TERM 4 – 2022
Youth Sport Keelboat Program
Term 4 Dates TBA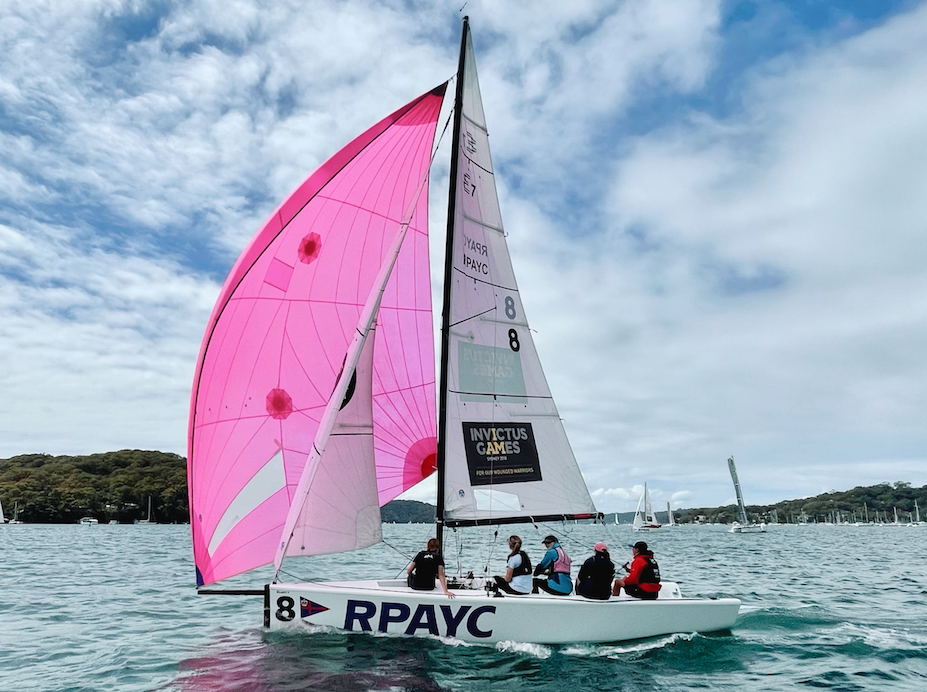 Unable to find a course date?
Complete an Expression of Interest for RPAYC 'Out There' sailing programs to be informed about new course availability.
Out There Youth Program: 12 to 14 yrs
Out There Youth Program: 15 to 17yrs
Frequently Asked Questions