Come Sailing at the Alfreds
Royal Prince Alfred Yacht Club
Are you wanting to crew on a boat to go racing, cruising or do a delivery? Or are you a boat owner needing crew? How do you let others know you are available?
RPAYC recommends the use of MySail Team. Use of MySail Team to create your crew or boat profile. Your details and crew looking to sail will appear below. 
No experience or qualifications necessary.
Skippers needing crew can contact you directly through secure messaging portals (see below) or use the RPAYC Facebook Group "Crew at RPAYC".

Get involved in sailing and stay in contact with each other.

For those looking for a ride, the boat register below is a great way to take charge of your experience and get in contact with RPAYC members.
By registering on the MySail.Team Crew or Boat Register your details will be viewable to the public. Sign on today!
Register for a Sail Pass to Go Racing if you are not a member of the Club.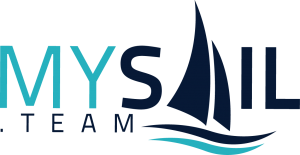 Everything you need to organise your sailing crew or your next crewing position. Search below for Crew and/or Boats.
Sailors
Find your next crewing position, connect with skippers and manage your sailing schedule.
Yacht Owners
Manage your sailing crew, connect with new sailors and easily communicate with your crew.
Crew Management
Easily organise your crew with features that help you manage your sailing schedule, track crew availability, communicate and so much more.
Please note: The sport of sailing can be a high-risk activity. There is a significant element of risk in any activity associated with the outdoors and persons participating as crew on a yacht or boat may be exposed to physical, mental and emotional hazards, adverse weather conditions and/or other unanticipated an unforeseen risks and dangers, and participate at their own risk. If you are not a Member of Australian Sailing through an afflicted club, you must hold a Sail-Pass for the day you go sailing.