Royal Prince Alfred Yacht Club
Adult Sailing Course Information
Welcome to the Alfred's Australian Sailing (AS) Keelboat Program
RPAYC offers a simple training pathway for adults wanting to get into sailing or for those seasoned sailors to develop their skills. Training is delivered by Australian Sailing (AS) accredited instructors following a national syllabus.
RPAYC provides a pathway from the beginner stages right through to race coaching. If you want to discover sailing, we will provide a safe, fun, and affordable environment to build your skills.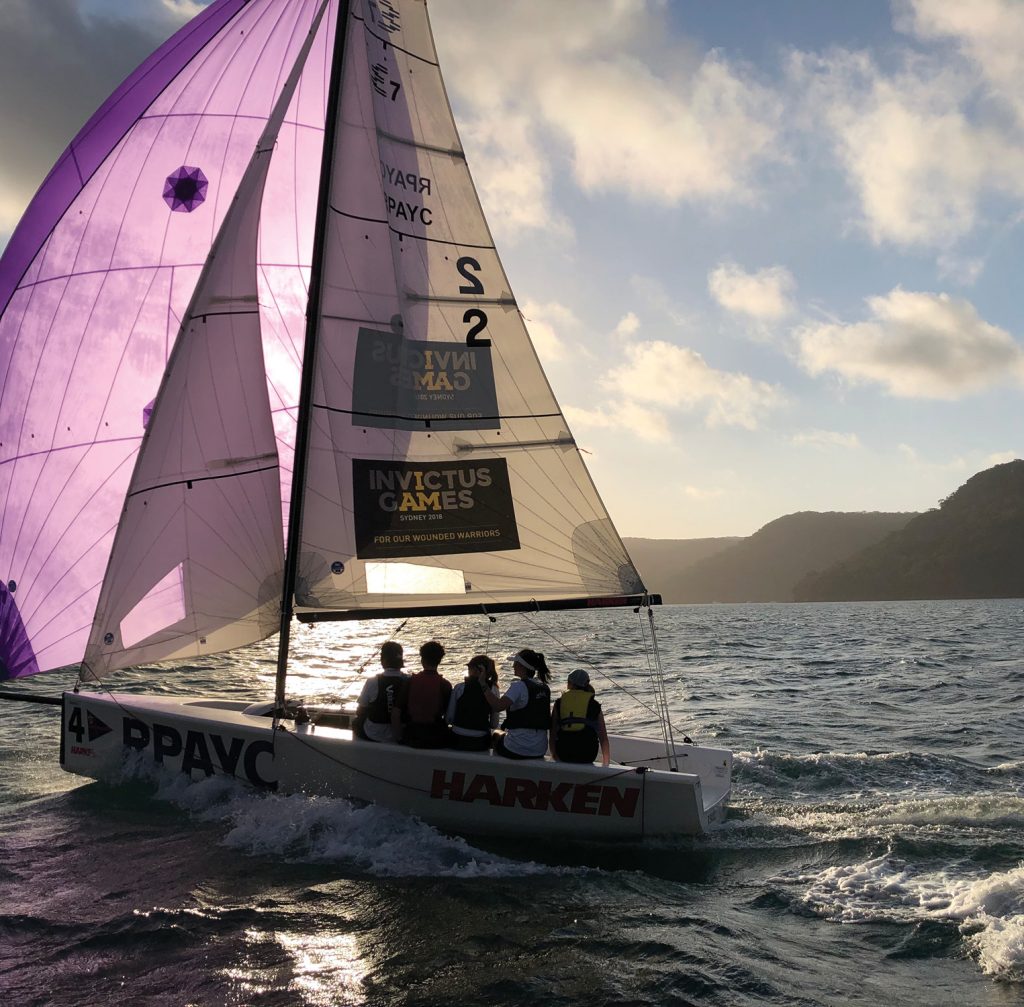 Discover Sailing Session 
Let us introduce you to sailing! 
Get a taste of our Start Crewing and Helming courses while getting the opportunity to see what our Start Sailing courses are comprised of, while also getting the opportunity to sail with friends and family during a twilight yacht race.  
Discover Sailing sessions begin at 5pm on Thursday evenings. 
Book ahead so you don't miss out!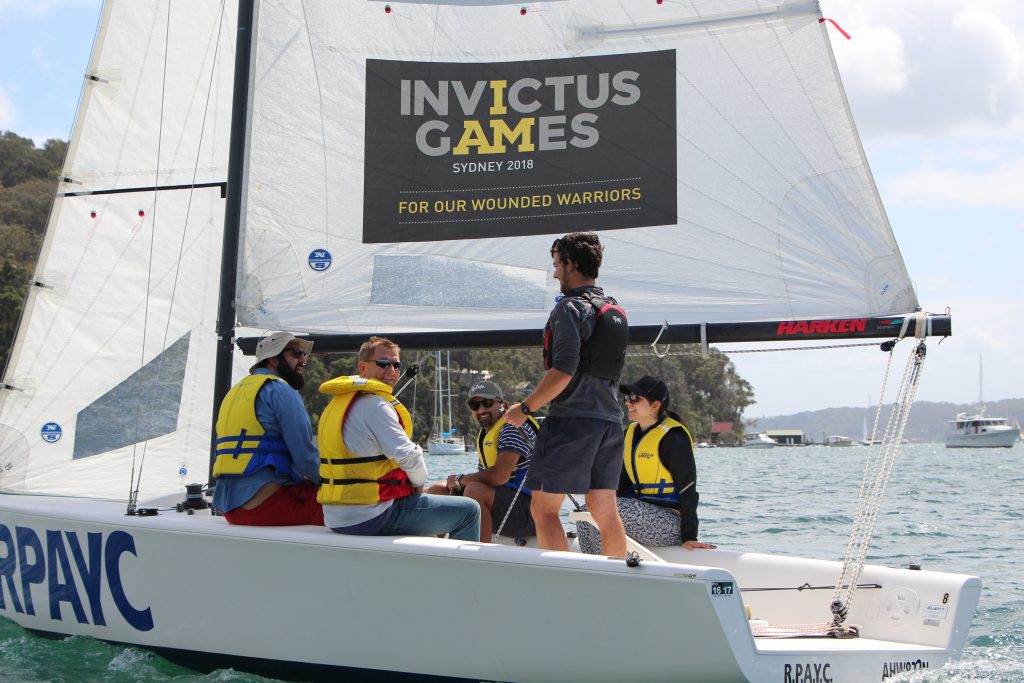 Level 1 | Start Crewing
If you are new to sailing then the Start Crewing course is the first step in your sailing journey! This course is an introduction to the basics of crewing and sailing on a keelboat. Learn about rigging, how the wind and sails work, safety and the different crewing roles onboard. Most importantly, you'll have fun and meet new sailors and club members along the way!
A Start Crewing course is held over 4 weeks on Sunday's. 
Spaces are limited, register below.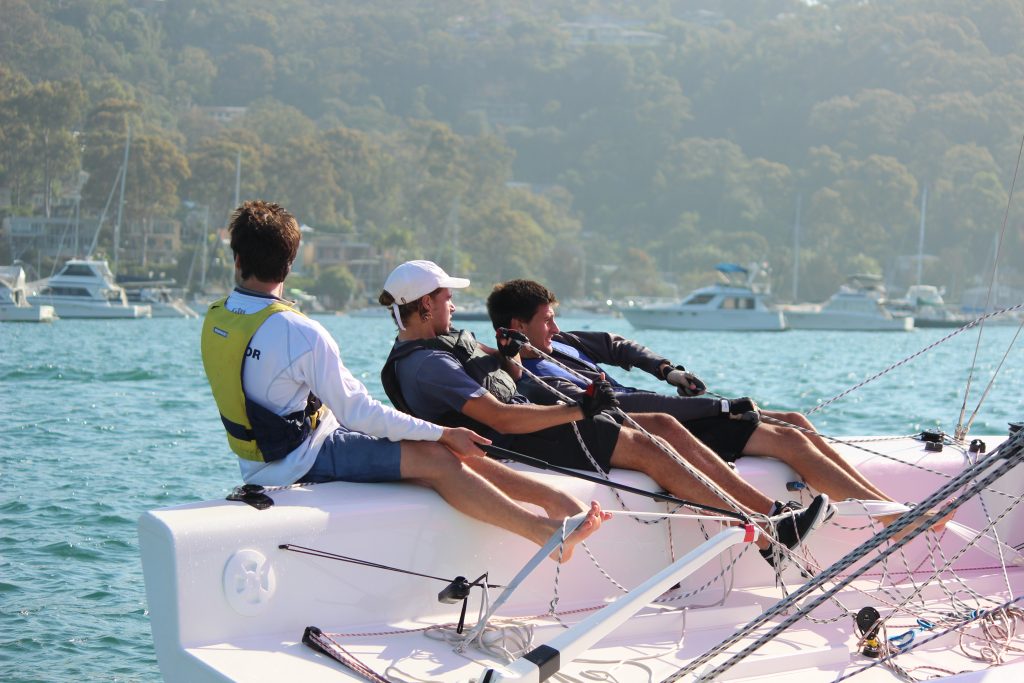 Level 2 | Start Helming
The next step is to complete the Start Helming course. This course develops both your theory and practical skills to confidently take control on the helm.
You will learn more about preparation of the boat, helm and trim on all points of sail, recovery of man overboard whilst at the helm.
The Start Helming Course develops both your theoretical and practical understanding of sailing so you are confident to take control of the helm! An instructor will remain with you onboard to make sure you are comfortable steering a boat.
A Start Helming course is held over 4 weeks on Sunday's. 
Spaces are limited, register below.
Level 3 | Start Skippering
Advance your helming ability and sailing skills to the point where you are comfortable taking control of the boat unsupervised in sheltered waters. As the skipper, you will learn how to assess risks onboard, interpret weather conditions, take action in an emergency, and sail alongside a dock.

A Start Skippering course is held over 4 weeks on Saturday's or Sunday's. 
Spaces are limited, register below.

2021 Course Information | Discover Sailing Sessions Or Australian Sailing Course
THURSDAY DISCOVER SAILING SESSION (WEEKLY EVENTS)
Weekly: October – March, weekly
Times: 17:00 for 2.5hrs
Enjoy Twilight sailing onboard a Club Elliott 7 yacht with an instructor.

Great way to experience sailing and club life and meet new friends.
Participants will learn the ropes and then join the Thursday Twilight race.
$35 Per Session
SATURDAY ADULT KEELBOAT COURSES
4 Sessions,  TBC (Please email sailtraining@rpayc.com.au to register your interest) 
Times: 13:00 – 16:00hrs
Start Skippering Course ($450 members, $500 non-members) Textbook & Logbook OPTIONAL.                      
WEDNESDAY SHESAILS ADULT KEELBOAT COURSES
4 Sessions, TBC (Please email sailtraining@rpayc.com.au to register your interest)
Times: 10:00 – 13:00hrs
Start Crewing Course ($485 members, $535 non-members) Textbook & Logbook INCLUDED
Start Helming Course ($450 members, $500 non-members) Textbook & Logbook OPTIONAL
SUNDAY ADULT KEELBOAT COURSES
4 Sessions, 2 May – 30 May 
( * No session on 23 May) 
Time: 9:00 – 12:00hrs 
Start Crewing Course ($485 members, $535 non-members) Textbook & Logbook INCLUDED
Start Helming Course ($450 members, $500 non-members) Textbook & Logbook OPTIONAL