Royal Prince Alfred Yacht Club
Welcome to the home of RPAYC Centreboard (OTB)
Come join the fun with RPAYC's centreboard division. Meet new families, make new friends and enjoy the excitement of the weekly racing competition.
RPAYC offers the best facility for dinghy racing on Pittwater for all ages, and classes in a welcoming friendly atmosphere. RPAYC centreboard promotes community participation, inclusion and cohesion, and provides a range of classes (inc mixed) and skill based divisions to suit everyone from first time sailors, to kids, youth, adults and those future Olympians.
There is a range of boats that sail from entry level Optimists, Manly Juniors, Skiffs to foiling high speed performance Waszp and Multihulls. 
Whether you are looking for social sailing or white-knuckle thrill rides there is a Class here at RPAYC for you.
Zhik Centreboard Season 2023-24
The Zhik Centreboard Spring and Summer Series will commence in September 2023 with our New Junior Fleet & non-pointscore practice racing, followed by the start of the Spring Pointscore Series in October.
View the schedule of dates for racing and training for the 2023-24 season HERE. Sync the Centreboard Race Program below with your PC, Phone or Tablet.
As a pathway into club racing a new Junior Training & Race Coaching program has been developed for sailors transitioning out of the Tackers Learn to Sail Program and into a single or doublehanded class.
Racing is held for Centreboard 'off the beach' classes on Sunday afternoons, with a competitor briefing at 12:15 PM, and the first warning signal at 1:30 PM. 
Volunteering is a key part of the club spirit at RPAYC with every competitor contributing to weekly racing management requirements throughout the season.  
How to enter Centreboard Racing...
RPAYC uses SailSys as the entry management system. The Skipper of a boat, or the nominated person in charge, is responsible for enterinng their boat into races and Series'. 
There are three (3) Series throughout the 2023-24 Zhik Centreboard Season, in addition to non-pointscore races. Each series requires a seperate entry to participate. 
Zhik Spring Series (Oct-Dec)
Zhik Summer Series (Feb-Apr)
Zhik Club Championship (Nov-Mar)
Non Pointscore Racing (NPS)
Non-pointscore races are scheduled throughout the season. These are 'practice' rounds and also held when major regattas are taking places. Spring & Summer Series entrants will automatically be added to a 'non-pointscore' round entry list, however casual entrants will need to submit a 'Casual Round Entry'. 
Sunday 17 September 2023
Sunday 24 September 2023
Sunday 19 November 2023 Abandoned
Sunday 21 January 2024 Removed from Schedule. Race Management training to take place for all Centreboard Volunteers & Entrants on this day. 
Casual Entry – Per Round
If you wish to enter racing on a round-by-round basis, please submit a Casual Online entry for the date you intend to race. Casual entries must be submitted three (3) hours before racing. 
The Club's Centreboard sailing program continues to excel with the enthusiasm and commitment of our volunteers. The ability to continue to deliver a first-class and diverse sailing program depends very much on the assistance and support of volunteers.
Whether volunteering on water or on land, there is a task for you. Express your interest volunteer via the registration form.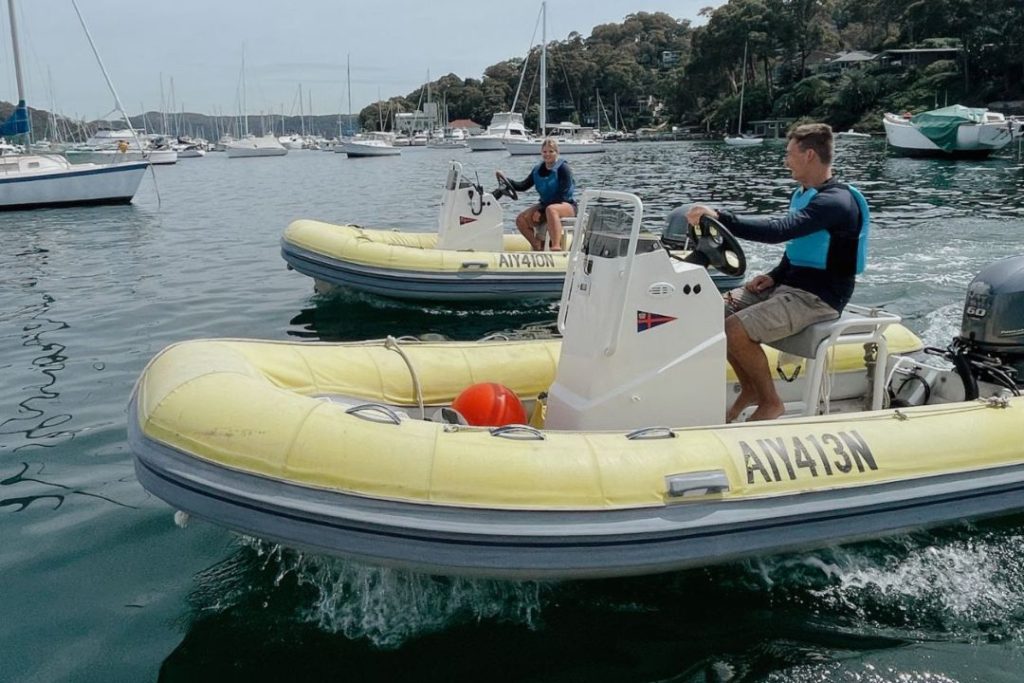 Centreboard Winter Regatta 2023
The Centreboard off the beach Winter Regatta is back in 2023, with three rounds of racing scheduled. Racing will be in the morning, to take advantage of the crisp, morning land breeze on Pittwater! Up to 4 races are scheduled for each round. 
The regatta is open to all sailors (RPAYC Member and Visitors) and entry fees are applicable. Sailors can enter for the full Series or a casual entry for each round.
Classes and Divisions will be set after the close of entries on 1 June 2023. 
Sun 04 June 2023
Sun 02 July 2023
Sun 06 August 2023
The First warning signal for each round will be from 0900 hrs. Enjoy racing on Pittwater this winter.
Sign On / Off
Sign On and Off will be initiated by the Organising Authority on race day. A Msg will be sent in the morning prior to racing to registered Competitors with a unique hyperlink to follow.  Ensure your race details are correct. Sign Off via the same link. QR Codes will also be on the Centreboard Notice Board. 
Centreboard Boat Racking & Lawn Storage
RPAYC has Centreboard storage for up to 100 centreboard dinghies. The RPAYC prides itself on providing a fun and safe learning environment for budding sailors.
Lease a Club Boat for Training and Racing
Royal Prince Alfred Yacht Club has a fantastic initiative allowing members to lease a boat for training or racing. There are a variety of boats available for lease.
Lease a 'Pacer' dinghy to take part in the Centreboard Family Division
Lease a 'Halvorsen' Optimist dinghy for Junior Centreboard Training and Racing
Frequently Asked Questions (FAQ)
Interested in racing? Here is some general information to help you get started
Centreboard Classes Sailed & Pathway

RPAYC welcomes all dinghies off the beach (OTB) to join our Sunday centreboard racing. Youth sailors are afforded the best opportunity to progress their skills and challenge themselves. Likewise, the adult sailors can sail their traditional One Design Classes or step into new and up-and-coming dinghy classes.
Single Handed Classes
International Optimist (youth up to age 15)
ILCA 4, formerly Laser 4.7 (youth)
ILCA 6, formerly Laser Radial (youth & adults)
ILCA 7, formerly Laser Full (adults)
Finn (adults)
RS Aero (youth & adults)
Windsurfer LT
WASZP (Foiling, junior, youth and adults )
Double Handed Classes
Manly Junior (youth up to age 16)
Flying Ant (youth up to age 18)
Flying 11 (youth up to age 18)
Puffin Pacer (youth & adults)
29er (youth up to 21)
Foiling Classes
F16/F18 Catamarans (Single & Doublehanded)
Foiling Windsurfer
Centreboard Committee & Representatives
Rear Commodore Centreboard & Chair: Mat Butterworth
Volunteer Coordinator: Scott Paulson
Board Liaison: Martin Cross
Class Representatives
Optimist Class Representative: Justin Steele
ILCA Class Representative: Ben Byford
Wazsp Class Representative: Garry Essex
29er Class Representative: Mat Butterworth
Multihulls: Beau White
Centreboard Regattas at RPAYC
Royal Prince Alfred Yacht Club is one of Australia's premiere dinghy regatta venues. 
UPCOMING EVENTS at RPAYC
PREVIOUS EVENTS