Royal Prince Alfred Yacht Club
Sailfit | RPAYC Fitness Centre & Gymnasium

It is our onsite gym catering exclusively to members of the RPAYC. The RPAYC gym offers a very comprehensive training facility and a casual friendly atmosphere. The gym has numerous weight and cardio machines and our onsite professional fitness trainer, Tana Anderson and her team of professional trainers, can prepare a program to suit all abilities.
The focus of Sailfit is on creating an environment that is welcoming and results driven, whether your objective is general fitness, sailing related or weight loss, we will help you get there. Members may use the facility independently, engage a personal trainer or join a class.
Access is via your membership card between 0500h – 2100h (5am to 9pm), Monday to Sunday.
TIME
MONDAY
TUESDAY
WEDNESDAY
THURSDAY
FRIDAY
SATURDAY
0645
Functional Movement & Conditioning
TANA
Fit to Sail
TANA
0700
Circuit Training
TANA
0800
Functional Movement & Conditioning
TANA
Strength & Conditioning
TANA
Circuit Training
TANA
Strength and Conditioning Class
TANA
0830
Stretch Class
TANA
Mat Pilates Class
PIA
0900
0930
Mat Pilates Class
PIA
1630

Junior Athletes Class
TANA
Junior Athletes
TANA
1730
Strength and Conditioning Class
TANA
1800
Youth Development Squad Training
(May-Oct)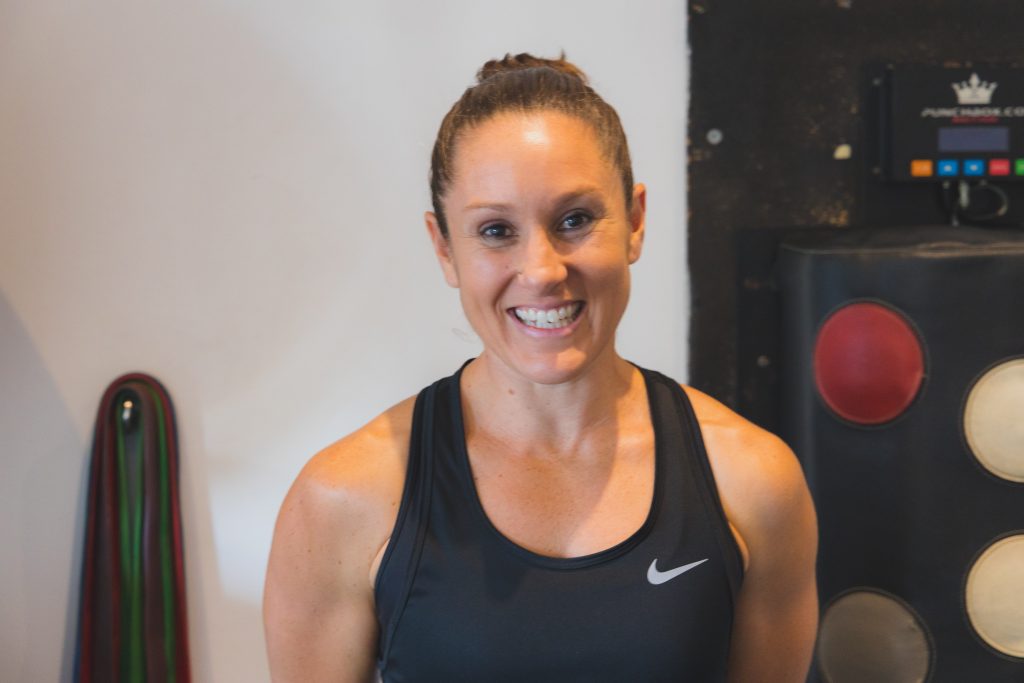 Tana Anderson – Sailfit Supervisor
With 13 years' experience in the health and fitness industry plus 15 years playing tennis at an elite level, Tana brings a wealth of knowledge and experience to her training.  She has spent the last 10 years working with sailors of all ages and levels and is committed to providing the best Sailing fitness program in the world. Tana's passion lies in educating her clients on a holistic and healthy view of health and fitness guiding them through a nutrition and exercise program to suit their specific needs. Tana's specialties are strength and conditioning, strength training, fat loss transformations, training for over 55's, nutrition and holistic wellness, and peak performance and mindset training. She loves nothing more than helping her clients to achieve amazing results they never thought possible.
Contact Tana | 0478 034 659 or tana.anderson@rpayc.com.au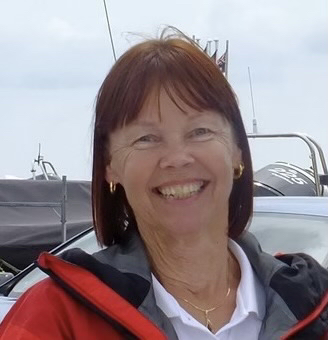 Pia  Lehtonen-Davies
Pia will be available for Personal Training on Tuesday and Thursdays and will be running our new Core Strength and Body Balance Classes – these classes are a beautiful blend of flexibility, stability, mobility and strength using Pilates based exercises (mainly floor based) and are gentle classes suitable for all ages and levels.
Our Core Strength Classes will be on Tuesday at 9.30am and Thursday at 8.30am
Fit to Sail a high intensity and challenging class specifically designed for sailors and those who would like to get the
most out of their training. There is an emphasis on endurance and strength in particular core and lower back.
Strength and Conditioning using advanced techniques in weight training, interval training, boxing and more, to challenge you to take your
fitness to a new level. Prior weight training experience is necessary.
Functional Movement and Conditioning using movements that make you stronger and more agile for everyday life, this class should be a staple in every
person's program. Focuses on increasing movement and strength through flexibility, mobility, balance, bodyweight strength and stability work.
Stretch Class a relaxing class focusing on a combination of dynamic mobility work and deeper stretching and breath work in order to improve movement, agility and flexibility.
Junior Athletes (12-16) teaching the fundamentals of Bodyweight strength training, plyometrics, cardio and mobility to build a great base of fitness for the future in a fun group environment.
Junior Athletes (15-18) a stronger junior class aimed at teenagers who have trained for a minimum of one year and want to learn how to strength train and take their strength, movement and fitness results to the next level.
Circuit Training a mix of strength training, HIIT and cardio performed in a circuit for a fun, high-intensity class. Open to all fitness levels and ages.
Mat Pilates these classes are a beautiful blend of flexibility, stability, mobility and strength using Pilates-based exercises (mainly floor-based) and are gentle classes suitable for all ages and levels