Alfreds Community Sailing
Royal Prince Alfred Yacht Club
Alfreds Community Sailing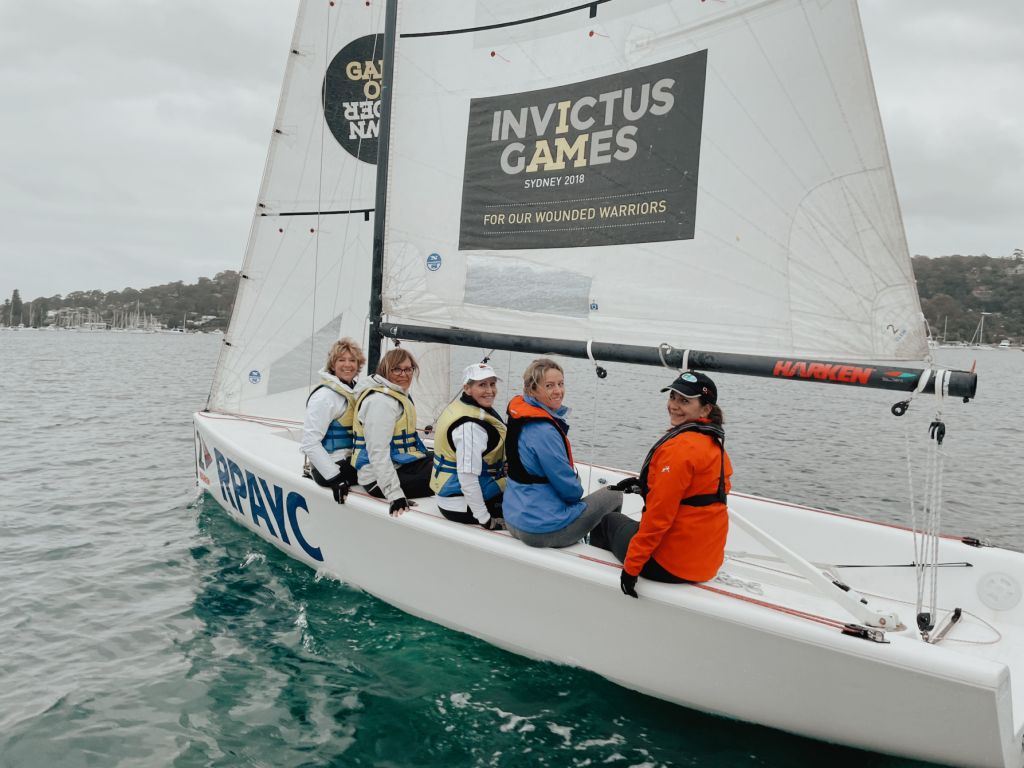 What is Alfreds Community Sailing (ACS)?
The Alfreds Community Sailing Program is a Club initiative that provides sailing experiences, sail training programs and support to non-for-profit community groups to become involved in the excitement and social benefits that sailing can provide. 
Since its initiation in 2013 the program has grown and now supports a number of community groups, with its development the program is now rebranded as "Alfreds Community Sailing". 
RPAYC is fortunate to have world class, privileged facilities.  These facilities have evolved over 150 years and benefits those who are members today.  The Club and its Members wish to continue sharing these facilities and introduce the community to the sport of sailing.

ACS is now firmly embedded as an important part of the Club providing a pathway into sailing and socialness the sport brings.
 ACS Objectives:
To integrate sailors into regular, inclusive for all, club racing events.
To support Veterans to experience sailing and build on their sailing skills. 
To support Sailability and its activities in introducing people with disabilities to sailing.
To support Community Organisations.
To encourage members and others in the community to provide financial &/or volunteer support.
To provide support in training, educational and development to prepare for and compete in ACS supported events.
Sailing is an inherent part of our culture that provides exhilaration and freedom for all. Sailing is a sport that enables participants to not only excel in, but to equally sail with fellow comrades, friends and family.
The RPAYC supports our waterway community organisations and organisations supporting our Veterans, Front Line Services and non-for-profit groups from our Community. 
How you can get involved in the program:
Get involved as a participant:
Joining in on one or more of our Programs, Friday Discover Sailing days, Family Sunday picnic days or Sailabilty Sailing.
Volunteering your time to assist with the programs activities.
Volunteer for club activities, including race management, social events.
---
How you can support the program:
Support the program by:
Volunteering your time to assist with the programs activities.
Participating in club fundraisers.
Sponsoring the Program or one or more of its activities.
Donating cash or products to aid the support of the Program.
Fundraising & Donations
Fundraising will be primarily through club events, donations, sponsorships and grants.
RPAYC has been approved for a grant through the Australian Sports Foundation (ASF) for the Program, which will mean that your donation will be tax deductable.
For More Information
Contact the RPAYC on 9998 3700 to register your interest or email brendan.rourke@rpayc.com.au