Mick Hole One-Design & Sports Boat Regatta
Saturday 22 - Sunday 23 July
Mick Hole One Design and Sports Boat Regatta
Welcome to the Alfred's!
Hosted by Royal Prince Alfred Yacht Club on Saturday 22 & 23 July 2023, the Mick Hole Regatta is an exciting weekend series of racing for one-design keelboats and sportsboat classes. The regatta is open to Etchells, 5.5 metre's, 11 metre one-design's, Elliott 7's, and Sports Boats. Other classes are also welcome.
Racing will be on a windward/leeward course over two days. 
We sail this weekend in honour of a very special bloke, whose memory is a reminder to all present and future members of what RPAYC is really all about! The world would be a much better place with a few more Micks!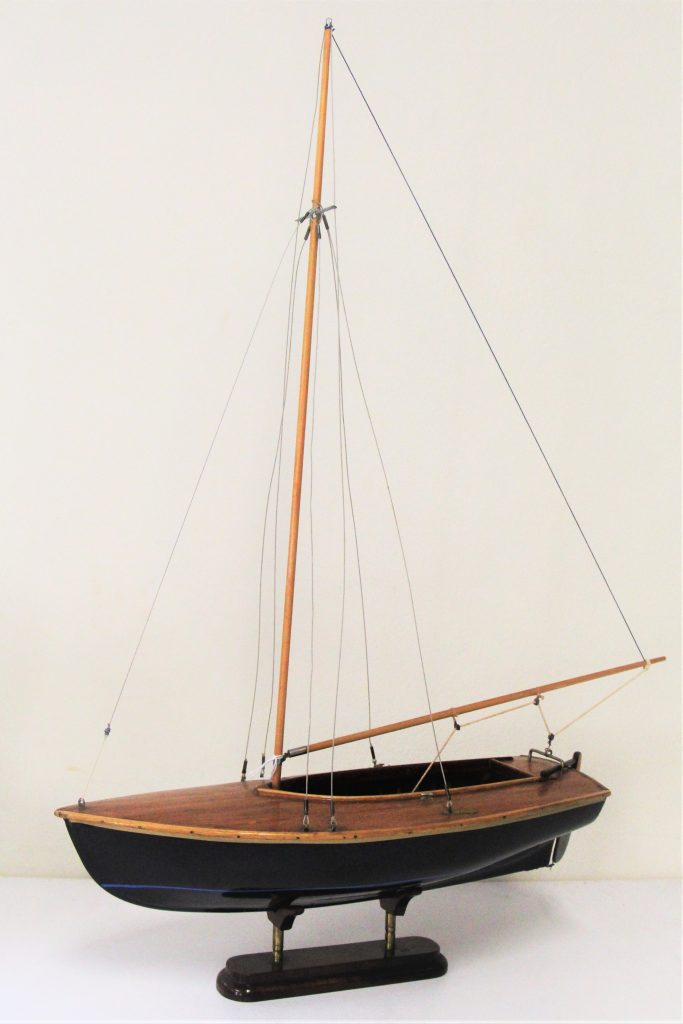 Regatta Documents & Links
Mick Hole was the epitome of RPAYC club spirit, until he sadly passed away too soon at the age of 48, on May 19th 2011.
Mick was a feisty character, but known for the biggest of smiles and a happy outlook on life. He bravely fought a tough battle right to the end, without complaint.
Growing up on Pittwater, Mick was a keen surfer, and windsurfer before getting into sailing like so many other local kids through the "Kalori" sailing programme at Pittwater High School, and the efforts of teachers and RPAYC members Wal Wardle, Alan Jones and Stan Walters. He raced the Yachting World Diamond "Kalori" with good mate (and former RPAYC member) Grant Crowle, and then campaigned with Grant and Cameron Miles in "the Sting" at the 1984 Soling Olympic trials in Adelaide.
Mick met "the love of his life" Kerrie Shimeld at RPAYC in 1988, sailing in Bruce Dowse' aptly named "Hot Tub" and with Gavin Ward on "Abracadabra".
Mick continued racing in Etchells as a long time crew member with Commodore John Berry on "Risky Business", and then with Bruce Wookie and Mark Richards narrowly missing a podium finish at the Melbourne Nationals in "Steam Packet" in 1998. Together Mick and Kerry formed a formidable team on and off the water, and with Mali and Henri joining the crew, the young "Shim-Holes" raced and cruised their Sydney 36 "King Tide", always punching above their weight (with Mick letting his competitors know all about it, with that grin !).
Possibly the worst King Neptune ever at the RPAYC Christmas Party for several years, he thought he was gorgeous and was the life of the party. 
Mick was a loyal member of Bob Oatley's original "Another Duchess" crew and later sailed in the crew of Wild Oats 10, in the winning RPAYC Admirals Cup team in 2003.
A real highlight of Mick's sailing career and club life was the 2008 Laser Master Worlds, sailed off Terrigal. An intrepid group of RPAYC members built a very close bond, training through the winter in the leadup to the Worlds, always competitive but always in good spirits.
Typical of Mick, he was in it for the fun and the camaraderie, and no matter where he was placed in the fleet (often upside down !) remained as competitive as ever, and always came up smiling.
If you look in the trophy cabinet, you'll find the "Golden Snorkel" award, which only a few especially talented members have had the privilege of winning, initially awarded to Mick Hole.
Words by Simon Grosser.
Further Event Information
Visitor parking is available in the Crystal Bay Car Park. Access the carpark via Crystal Street, Newport. 
There is a walkway through the Crystal Bay hardstand area to access the club. 
Contact RPAYC for further information regarding facilities, and for sponsorship and marketing opportunities. 
16 Mitala Street, Newport NSW 2106
Phone: +61 2 9998 3700
Email: sailing@rpayc.com.au