MEDIA RELEASE With the fleet having finished the inaugural Sydney to Auckland Ocean Race for 2023 the Organisaing Authority is now preparing for the 2025
Photograph credit: Start of the Sydney to Auckland Ocean Race 2023
Information for competitors and spectators of the race
Royal Akarana Yacht Club – The Home of Blue Water Sailing
The Royal Akarana Yacht Club is one of New Zealand's oldest yacht clubs and occupies a unique place in this country's recreational sailing history.
Throughout its 127 years, it has been at the forefront of New Zealand yachting and particularly in its early years, had a huge influence on the way the sport developed in this country. Visit the club at https://rayc.co.nz/ 
RAYC will welcome and host competitors for the presentation event. 
Baggage/Gear Transport from Sydney to Auckland
xxx
Marina Berthing
RPAYC: Berths for competing boats may be available at RPAYC for a discounted rate in the build-up to the Race. For more details on berthing at the RPAYC and alternative berthing in Pittwater and Sydney, please contact the RPAYC. waterfront@rpayc.com.au
AUCKLAND: Berthing will be provided on arrival in Auckland in the Viaduct prescient. ** Note all Vessels require a NZL Electrical Certificate to use power. The O.A. will provide a contact on arrival to assist actioning this with owners.
The Race Committee will direct boats to their temporary berth. Boats planning to stay on in Auckland or New Zealand should provide details as there may be discounted berthing available. It is a condition of Entry that boats must moor in accordance with the directions of the Marina Manager and the Race Committee. 
Race Office
RPAYC: 16 Mitala Street Newport
Auckland: Viaduct Maria Office. 

Track the Fleet
Each yacht will have a Yellow Brock Tracker installed by the Organising Authority. Competitors and spectators will be able to follow the fleet live as they cross the Tasman.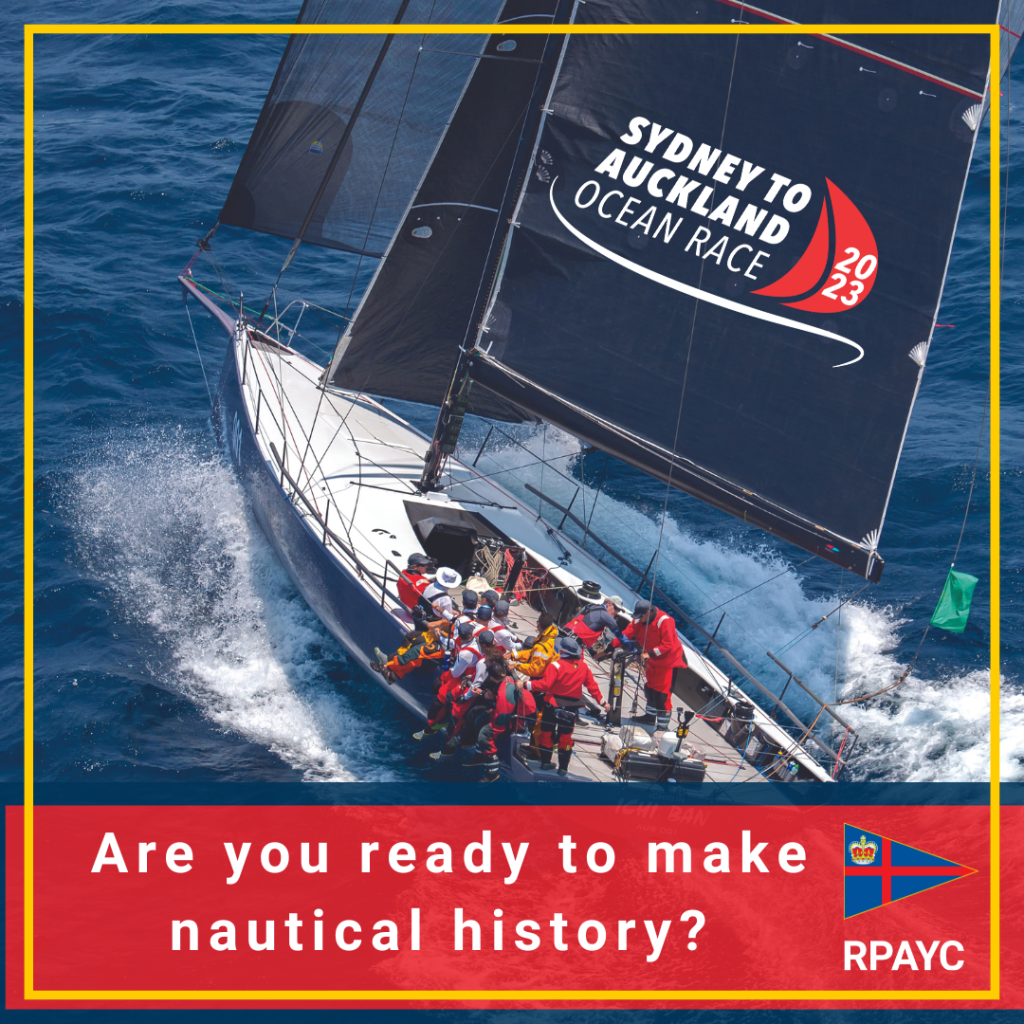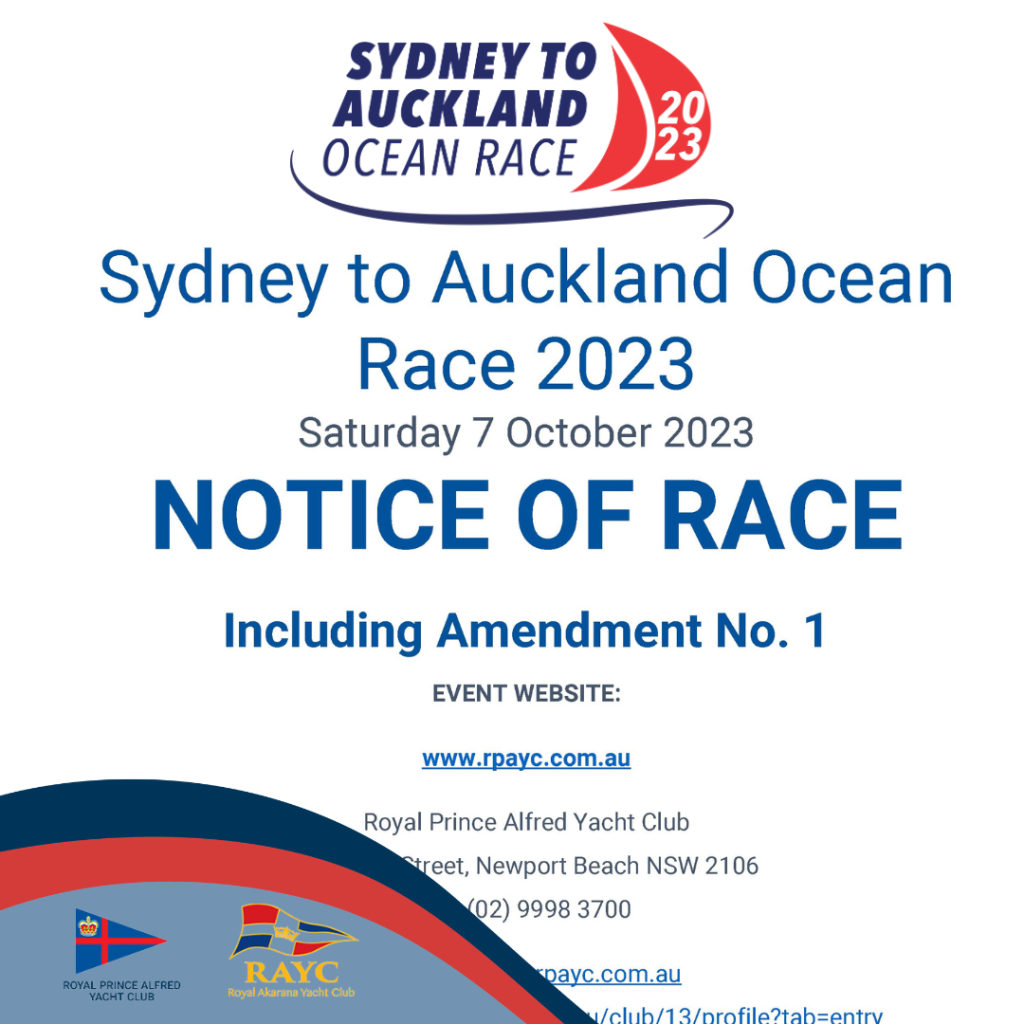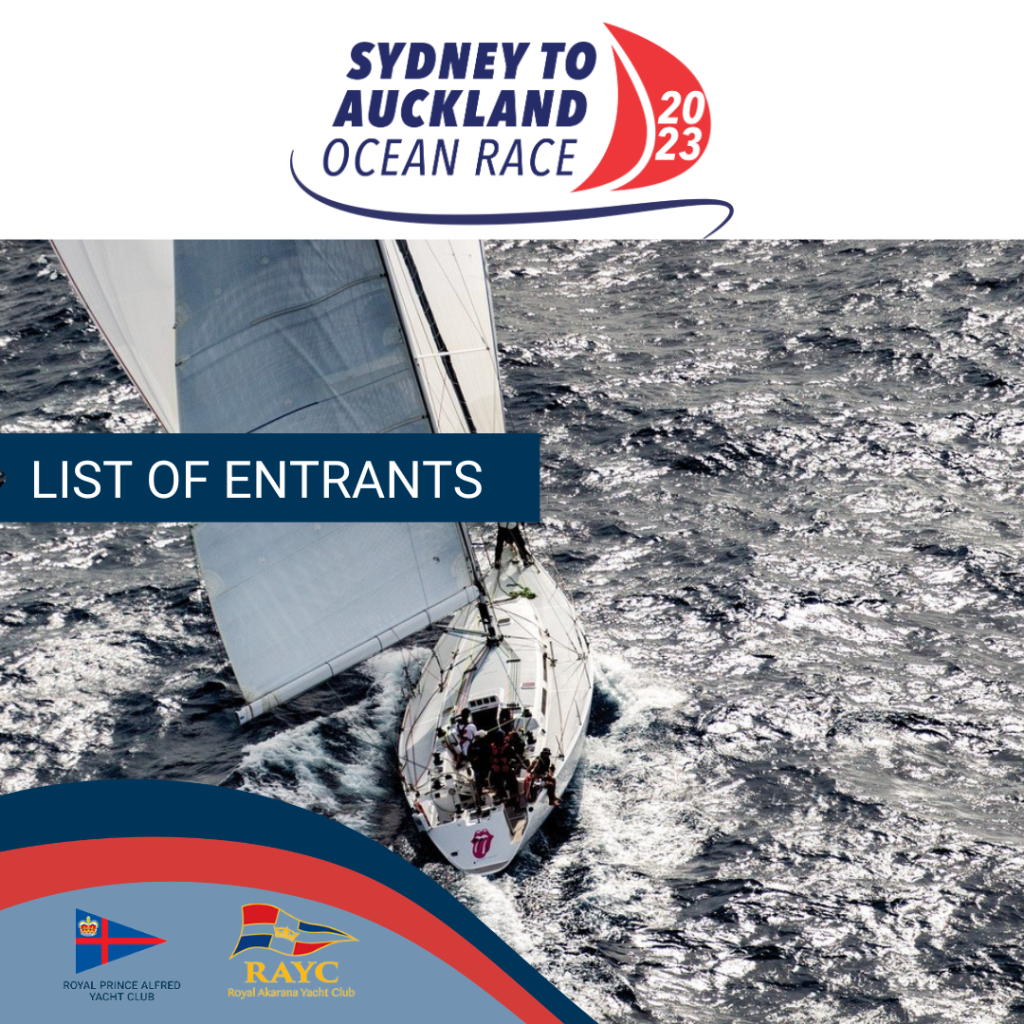 1st September 2023: Entries Close
29th September 2023: Rating Deadline
30th September 2023: Sailing Instructions, Entries, Divisions & Ratings Published
5th October 2023: Skippers Briefing and Crew Cocktail Party, 6pm (RPAYC)
7th October 2023: Race Start
19th October 2023: Presentation, RAYC
Intiy Prepares for the Race
Special Regulations Requirements
Crewing Opportunities
Equipment Hire
Sponsorship
Special Regulations Requirements
The race has been classified by the Organising Authority an Australian Sailing Special Regulations category 1 race with the addition of the OAs own additional requirements as listed in the Notice of Race. 
This means that an entrant will need to have a Cat 1 Audit done and additionally have an Australian Sailing National Certified Auditor sign off the O.A's additional items.
Download at Category 1 Audit requirements form here (from 1 July, 2023)
Stability Declaration Form
Communication Equipment Form
Sat Phone Declaration
Crewing Opportunities
Equipment Hire
Sponsorship