MIDDAY BOAT REPORTS
"Half the fleet have passed the halfway mark now, with the first arrival to Auckland anticipated 12 October"
Antipodes
"A few technical issues overnight meant we needed to slow down to get a man up the rig at daylight. We had to lower the main for 45 minutes to retrieve the masthead spinnaker halyard after sailing all night with fractional only. After a rain squall passed over, it was an ideal time to accomplish this safely.
Now back up to speed and charging towards North Cape in glorious conditions."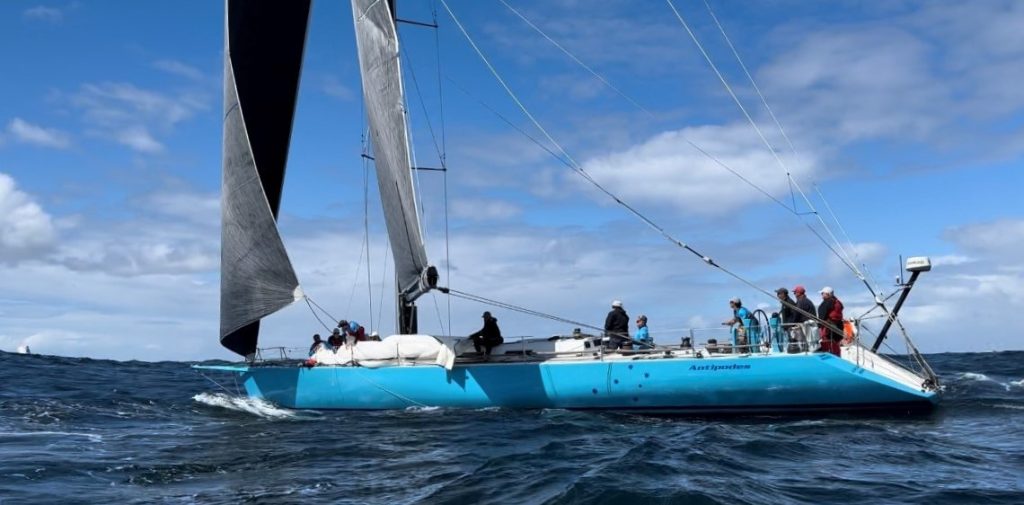 Mayfair
"We've hit out straps today, finding a lovely gradient wind and building sea south of the competition. Judging by the tracker, we've had the breeze all to ourselves."
Frantic
It was "champagne sailing" under spinnaker yesterday afternoon and into the night for Frantic Racing. But it all ended abruptly after someone said how "easy" the sailing was and they were hit 20 knot squalls and 70 degree wind shifts.
It was a calm morning today and the cold bodies on the deck were remedied with tea and biscuits and they are back on track again, albeit with some unconventional grinding techniques.
The team are very excited to have passed the halfway mark. Right now they have Antipodes in sight and are surrounded by dolphins.
Painkiller
"Day 4 on Painkiller has seen a welcome relief from yesterday's doldrums that kept us in its clutches for hours. We hoisted the spinnaker around 7am and are tracking nicely east, posting 8 and 9 knots under sunny skies.
A highlight has been shark and fish encounters near Taupo Sea Mount, which falls dramatically from 5,000 metres to just 135 metres deep.
The Mount is a hotspot for surrounding marine life, and the waters around it reflect its extreme topography. We are relishing making decent miles after yesterday's glass-out, during which the Tasman resembled a giant lake stretching in all directions.
Crew morale remains high, despite our closest competitor slipping through the weather window we narrowly missed. Dinner last night was butter chicken, courtesy of le pressure cooker, naturally with a decent red. Amazingly in this vast expanse another yacht, not in the race, is converging with us, so we may have mini match race this afternoon."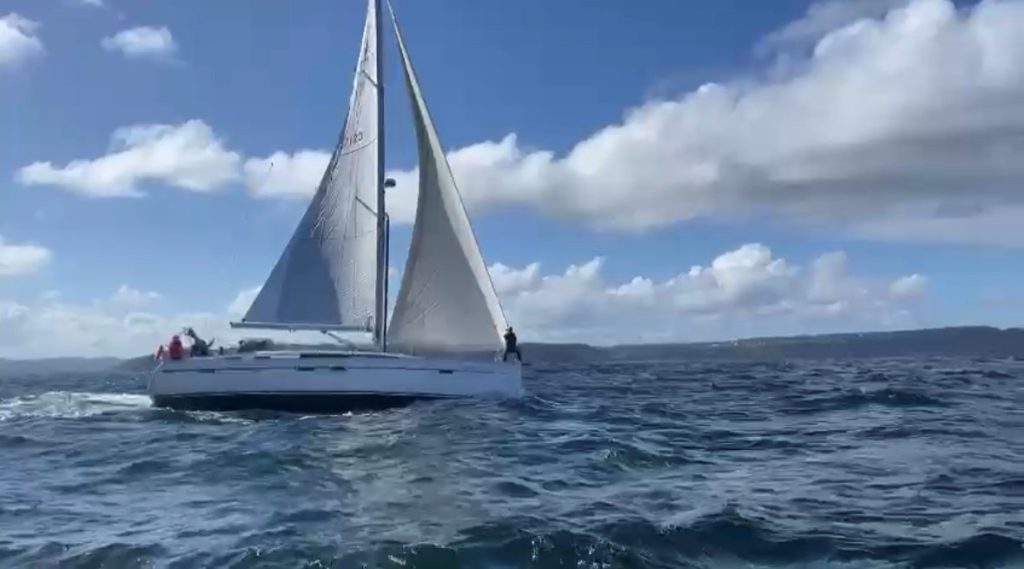 Intiy
"The night under A2 and jib has been long and tiring. This morning we decided to step up to join the PWG track, which seems safer in view of the upcoming strong N winds at North Cape. It also puts us in a more favorable position for the shift left. Unfortunately, this put us in very strong rain squalls in which we found out that Intiy also looks good flagging the A5! (facepalm emoji). Nothing broken and tack line is back in place, and we are considering what to do.
Onwards and upwards! (And sometimes sideways – hahaha)"
– Marc Depret.