MIDDAY BOAT REPORTS
"After 4 days racing across the Tasman, Antipodes and Frantic are within a mile of each other. The challenge now will be for Frantic to find an opportunity to pass Antipodes."
Antipodes
"With Frantic regularly in sight over the last 24hrs, the Antipodes crew have been working hard to stay at full speed. Overnight the wind backed to the S, making it a tight Asail reach towards Cape Reinga. On a bright but cool morning, we expect to make the Cape early evening."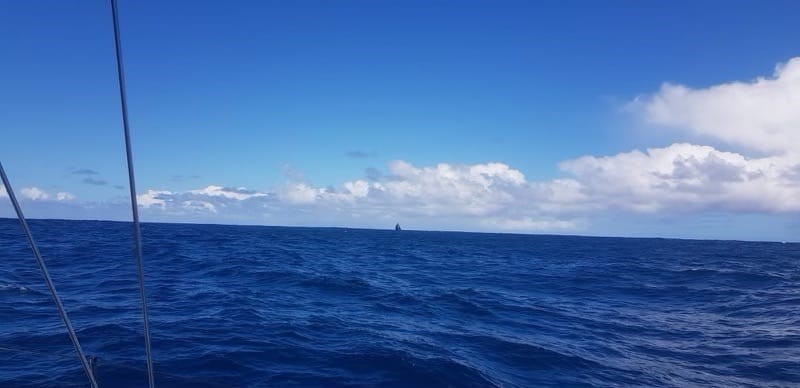 Mayfair
"170nm to cape Reinga, we're reaching triple headed on a following swell and 15-20 knots of SE winds.
Just about to tick over the 4 day mark, all going well around 40 hours to go with similar conditions forecast for the remainder of the race" – Steve Taylor – Navigator on Mayfair
Looking forward to seeing family who have flown over from Brisbane to celebrate with us. Really enjoying a fast ride across the Tasman, we will keep on trucking to Auckland!" – Mark Carter –  Watch Captain on Mayfair.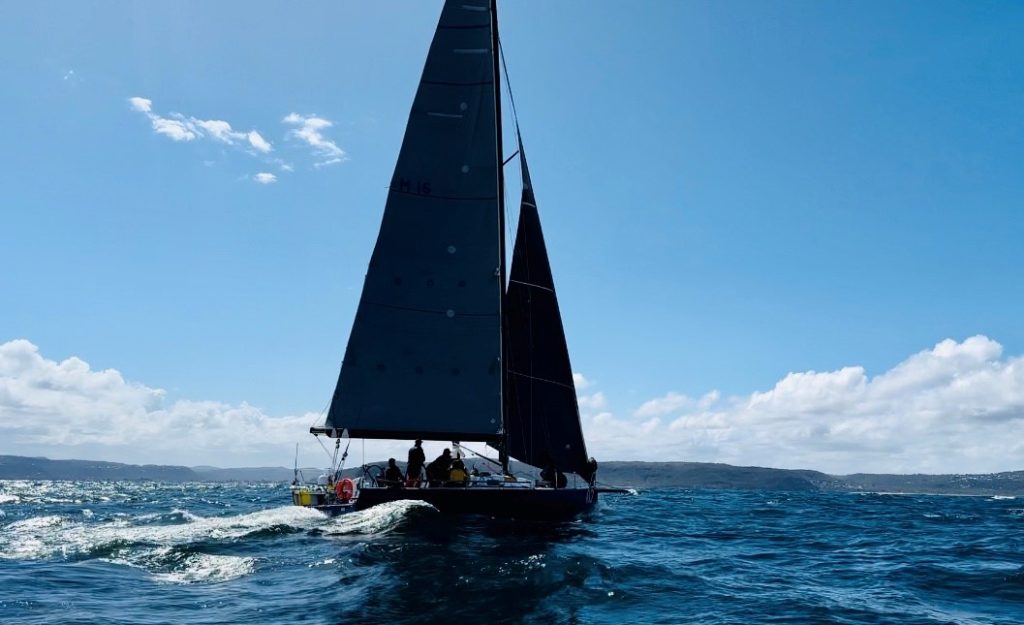 Frantic
"The Frantic team is busy racing Antipodes to the top of NZ at the moment. The grinders have been getting plenty of action! Butter chicken was on the menu last night to help restore the energy levels. They have Antipodes in sight and are working hard to keep the pressure on and are enjoying the great racing."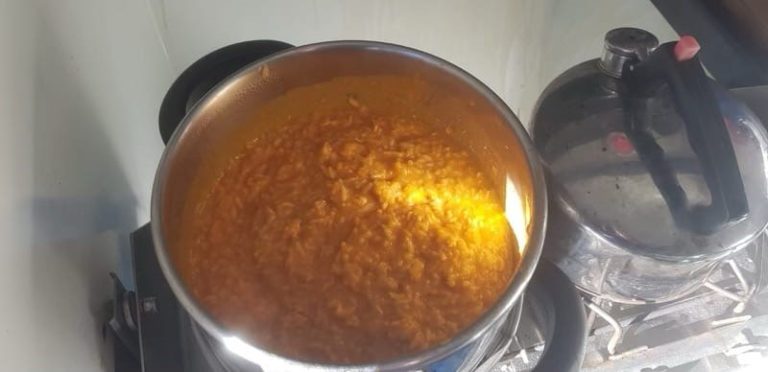 Painkiller
Report from Painkiller mast man, Will Barrett – "Yesterday we enjoyed a glamour 16 hour spinnaker run. We also felt the camaraderie of the sea as we met and chatted to Captain Rob on the radio. He was sailing from Hobart to Lord Howe and we were the first boat he had seen in 7 days.
After a quick conversation we said our goodbyes and good lucks. The marine life continues to amaze, tuna bust ups and huge pods of dolphins swimming past and slowly disappearing behind the swell.
This all lead up to yet another magnificent dinner, with nasi goreng the main dish, an alfresco affair that turned into a favourite so far for the trip. With the wind building, there was a call for the crew to be ready to lower the kite. We sprang into action at 10pm, and the take down went smoothly in the dark and rain. Spinnaker lowered and furling jib back up, Painkiller was back on track once again.
Time for a few drinks to celebrate our sailing master Chris' birthday in his happy place."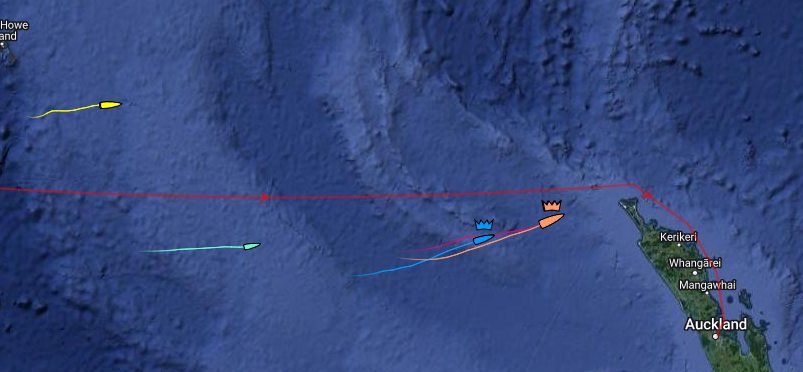 Intiy
"After yesterday mornings creative shenanigans, we hoisted the A5 double headed that worked well in the SW flow and got us to point directly at North Cape. 15-20knots and swell almost in the right direction made for long and fun surfs well into the evening – a lot of fun.
As the wind was turning left, the code 0 replaced the A5 all the way into the morning. Everything is pretty good, our main concern is the front that will hit North cape Saturday."
– Marc Depret.