RPAYC Opening Day Celebrations 2022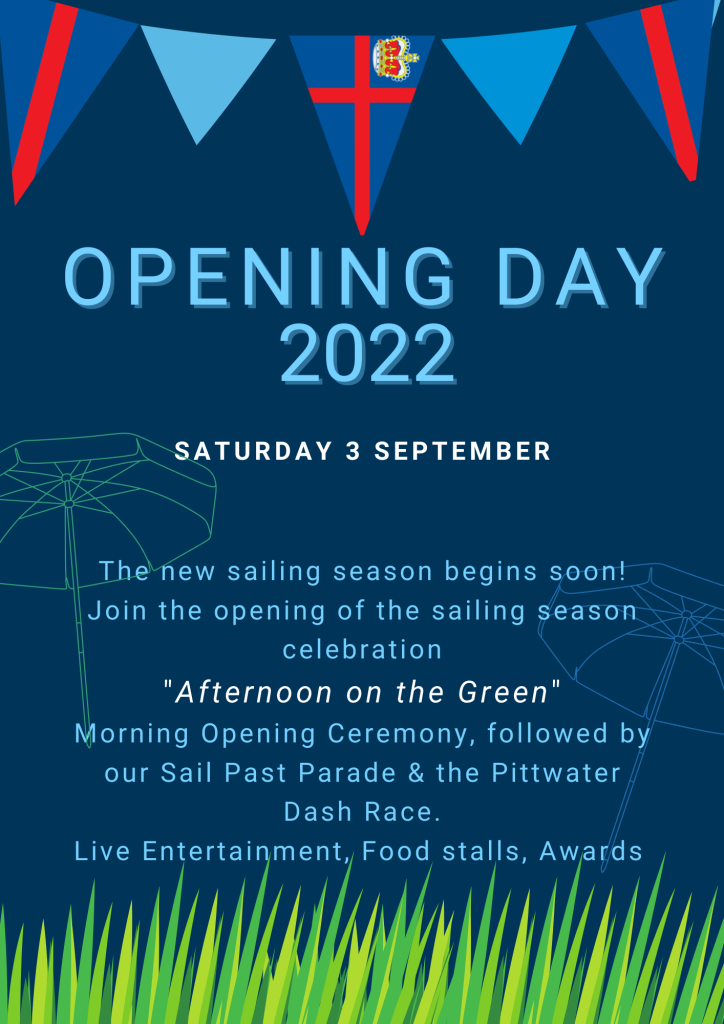 You are invited to join the festivities of the 2022-23 Opening Day Celebration
To welcome back our annual sailing season opening the "Day on the Green" will bring the party vibe to the Club House and Sun Dial lawn.
Opening Ceremony from 10:30hrs
Welcome to Country
Commodores Welcome
Firing of the Cannon & cracking of the Flag
Sail Past Parade
Pittwater Dash Race at 12:30hrs – ENTER HERE
Centreboard Welcome to the season non-pointscore races 12:30hrs – ENTER HERE, under Annual Series
Pittwater Dash Race, combined NOR & SI – HERE
Centreboard NS, combined NOR & SI – HERE
'Live' Band Kate Lush on the sundial lawn (14:00-18:00hrs)
Games Corner, Giant Connect 4, Jenga, O & X's, fuse ball on the Terrace (or Pittwater room if wet)
DF65 RC Boats, racing off the Service Wharf
Race presentation (15:30hrs)
Halyards Bistro open for breakfast 8:00hrs and Lunch with Bistro club menu (regular members pricing).
Specials:
Foc Egg and Bacon rolls (from 9:00-10:30)

Opening Day Drinks & Food Truck Lunch options (Menu as advertised on the day).