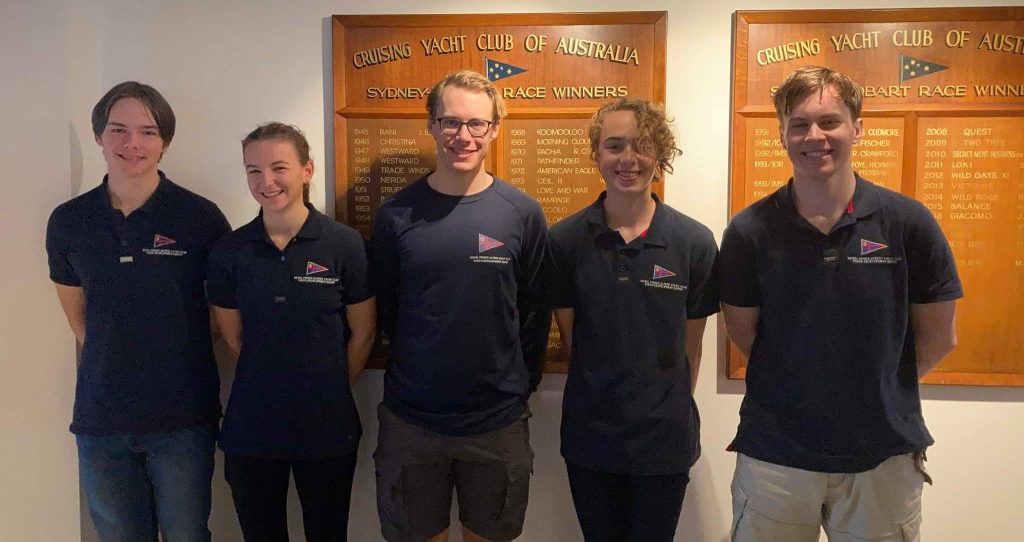 Royal Prince Alfred Yacht Club Youth Development team, skippered by D'Arcy Kemp, placed 3rd at the Captain John Piper Regatta over the weekend. 
The Captain John Piper Regatta, hosted by the Cruising Yacht Club of Australia, is a great opportunity for local Sydney teams to practice their match racing skills before they compete in International Match Racing events coming up in the remainder of 2022 and early 2023. 
The South and South-westerly winds made for some extremely shifty and gusty conditions in the racing area in Rushcutters bay. 
Kemp and team finished the round robins in second place, with seven wins and three losses. After being chosen by the winner of the round robins for the semi-finals pairing, they unfortunately lost their semi-final 2-1. In the petit final race, the team won, securing them third place in the regatta overall. 
Skipper D'Arcy Kemp said this of the team's performance:
"I am extremely proud of the team in the CJP event. They were testing conditions ranging from 5 to 30 kts. The majority of our crew hasn't match raced before, yet they kept their calm and sailed cleanly. For now, we're turning our focus to preparation for the next regatta in New Caledonia in August".
The Youth Development squad now turn their attention to the Aircalin Match Race Cup which is held in Noumea in August. The entire YD squad will be travelling to Noumea to compete, with teams skippered by D'Arcy Kemp and Thomas Rees. 
D'Arcy Kemp (skipper), Daniel Kemp (main), Hugo Butterworth (trim), Hannah McCutcheon (bow) and Orlando Springer (float) competed at the CYCA Captain John Piper Regatt