Take up 2 Handed racing at the Club this season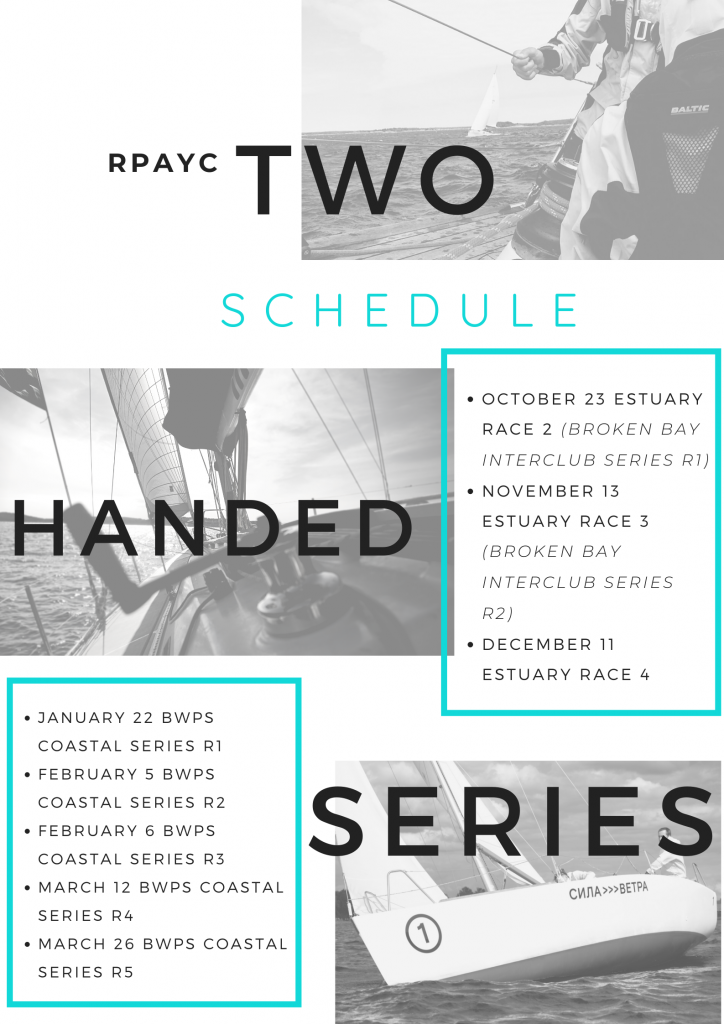 Inshore & Offshore Series
NEW to the 2021-2022 Yachting Program! Join the 2 Handed Series. The Series will be represented by a number of exisitng races in the club Estuary and New Bluewater Coastal Series. 
This series is for new and experienced 2 handed crews. Starting with the Category 7+ Estuary Series in 2021 before stepping up into the Coastal Category 3 Series.
Download the Series dates to your PC, Mobile or Tablet device from the "Whats-On" page of club events.