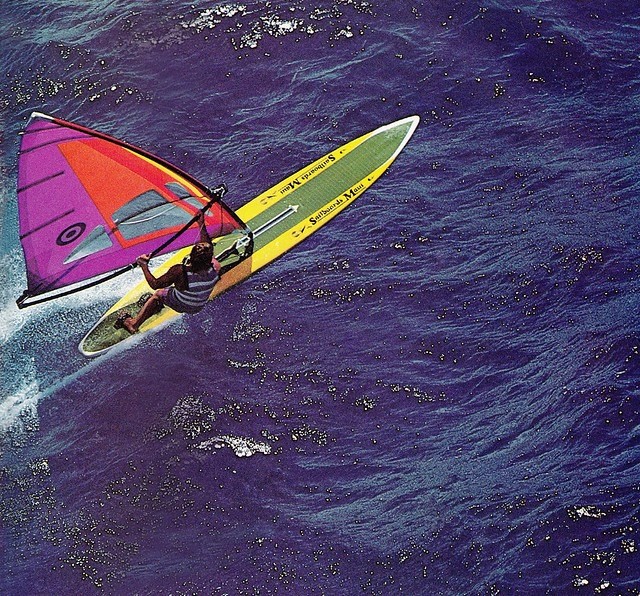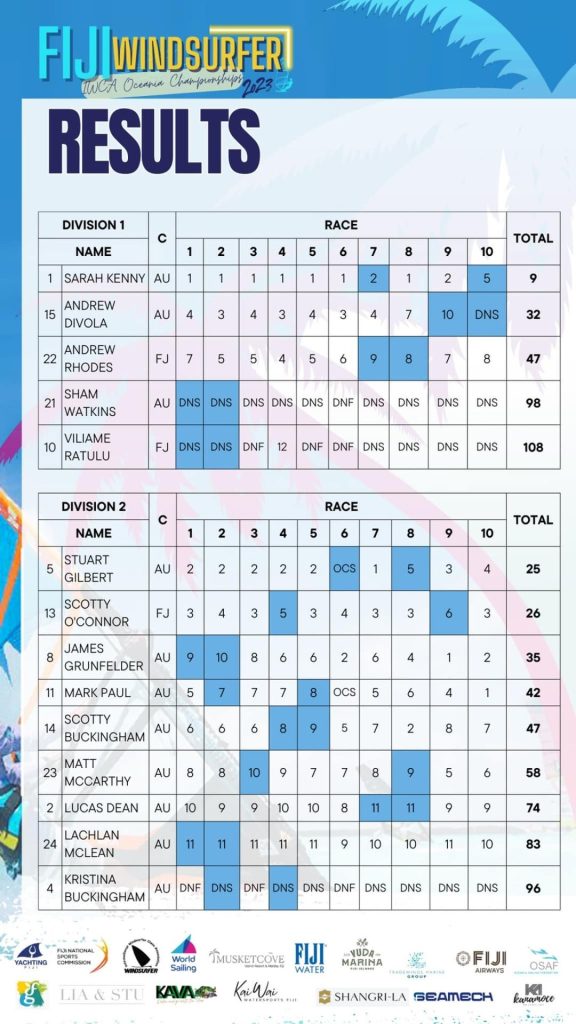 The inaugural Windsurf Oceania cup was held at Natandola beach Fiji last week. A small (16) but highly competitive group of Aussies made the trip over to enjoy the warm weather and 10-20 knot tradewinds on offer. It was great for the locals to race and talk to some legends of Australian windsurfing including Mark and Sarah Paul, Andrew "Dolly" Divola and Stuart Gilbert to name a few.
Your RPAYC member Scotty O'Connor was there to compete plus it was a qualification event for the South Pacific games later this year in the Soloman islands. Scotty is a Fijian citizen so is able to represent Fiji. He last represented Fiji back in 2003 in the South Pacific games.
"Yeah I am getting a bit long in the tooth for this stuff but one of our goals is to get the Fijian kids into it. Windsurfing and Fiji has given me a lot so pretty stoked to be able to give back as much as possible"
Fiji sailing association just bought 30 new windsurfers with another 30 coming next year. We have a great laser program as well with Sophie doing the last Olympic games.
Another awesome project we are doing was to build 5 Drua's (traditional two hulled sailing vessels) and teaching the kids how to sail, navigate by the stars and ocean currents around the Pacific islands.

" The hospitality of the Fijians is always fantastic but having the guys carry your board up the beach after a gruelling 5 races a day and putting a beer in your hand or a fresh coconut with straw (I went for the beer!) and a full Fijian spread of fresh local produce is pretty hard to beat," said Scotty.
Scotty finished with a second in course racing, third in the marathon and third overall.
Vinaka vaka levu
Fiji sailing