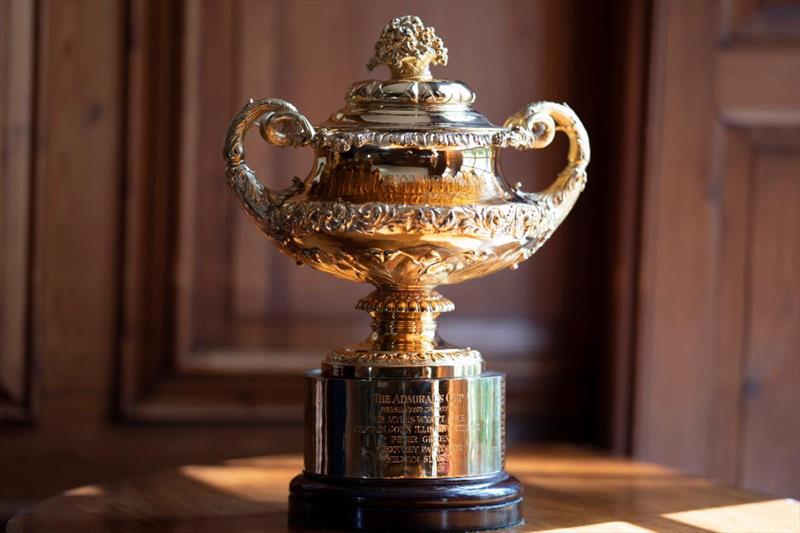 The Admiral's Cup is back for 2025 and will be held biennially thereafter by the Royal Ocean Racing Club. Established in 1957, The Admiral's Cup is honoured throughout the world of sailing as the unofficial world cup for offshore racing.
Stay tuned for the RPAYC Admirals Cup 20th Anniversary event
Saturday 22 July. More details to follow
Teams from Great Britain have been the most successful, winning the trophy on nine occasions. Germany has won four times, USA and Australia three times each, with Australia being the holders of this prized trophy. Victories have been achieved for France, Italy, the Netherlands and New Zealand.
"Bringing back the Admiral's Cup is a wonderful way to celebrate the centenary of the Royal Ocean Racing Club," commented RORC Commodore James Neville. "The chosen format for the 2025 Admiral's Cup respects the tradition of the regatta, as well as choosing IRC Classes for boats that are competing offshore at the top level internationally. By announcing over two years before the start of the Admiral's Cup, teams will have time to prepare for a fantastic event. The RORC aim is to attract teams from all over the world for the 2025 Admiral's Cup."
The 2025 Admiral's Cup will be organised by the Royal Ocean Racing Club from Cowes, Isle of Wight, UK. Racing will consist of a combination of inshore and offshore racing. Teams will comprise of two boats representing a Yacht Club or Country.
Provisional Dates:
Thursday 17 July Registration / Measurement
Friday 18 July Registration / Measurement
Saturday 19 July Inshore Races
Sunday 20 July Inshore Races
Monday 21 July Inshore Races
Tuesday 22 July Spare Day
Wednesday 23 July Short Offshore Race
Thursday 24 July Short Offshore Race / Admiral's Cup Dinner
Friday 25 July Lay Day
Saturday 26 July Rolex Fastnet Race
Friday 1 August Prizegiving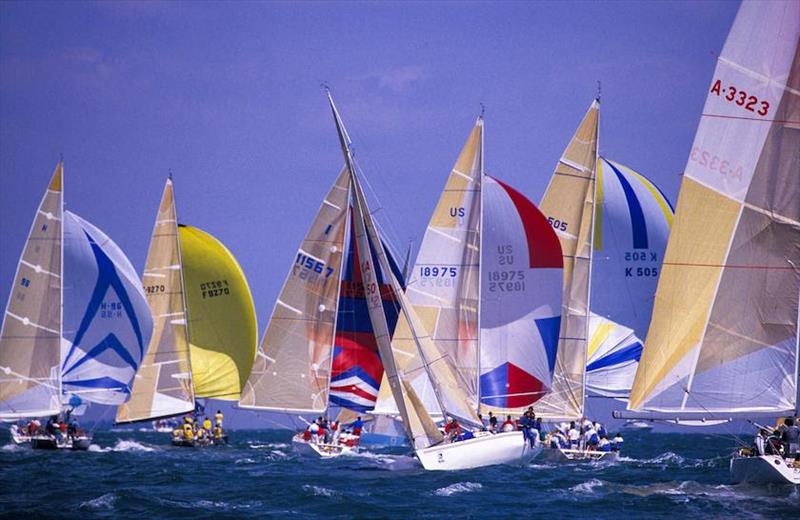 Director of the RORC Rating Office, Jason Smithwick commented on the type of boats that will be eligible for the 2025 Admiral's Cup.
"IRC produces the most exciting and high performance rating system boats in the world and the Admiral's Cup is a great opportunity to showcase our fleet," commented Smithwick.
"The Admiral's Cup Class IRC rating band and length range have been carefully selected to allow as many boat types to be eligible, while maintaining a compact group for each class in terms of performance and also size constraints for racing in the Solent and adjacent waters. The rating bands are purposely aimed to produce close racing so boats experience similar conditions throughout the wide range of races in the Admiral's Cup.
"For Admiral's Cup Class 1 there are the bigger boats with a length above 44ft, (13.41m) up to 56ft (17.20m), this range encompasses boats like the Cookson 50 and ubiquitous highly competitive IRC 52/TP 52 fleet as examples. The modest sized boats in Admiral's Cup Class 2 ranges in length from 36ft (11.00m) up to 44ft (13.40m) and has many boat options with comparatively high performance, such as the MAT 1180, J/125, GP42, and Ker 46."
2025 Admiral's Cup – Cowes, Isle of Wight – IRC Classes
| IRC Class | Min.TCC | Max. TCC | Min. LH (m) | Max LH (m) |
| --- | --- | --- | --- | --- |
| Admiral's Cup 1 | 1.335 | 1.464 | 13.41 | 17.20 |
| Admiral's Cup 2 | 1.176 | 1.276 | 11.00 | 13.40 |
"The RORC Race Team are enthusiastic about organising The Admiral's Cup and we are looking forward to welcoming competing teams to the Solent and Cowes," commented RORC Racing Manager Steve Cole. "With a mixture of tight inshore racing and the challenge of offshore racing, culminating in the Rolex Fastnet Race, the Admiral's Cup will deliver exciting racing. There will be no limitations on professional crew, but in addition, the RORC will continue our drive for inclusivity in yacht racing by amending the IRC crew numbers for the event to allow one additional crew member, if a boat has two women or two under 25 year old sailors, or a combination. As for all RORC races, competitors, friends and families will be made very welcome at the RORC Cowes Clubhouse throughout The Admiral's Cup."
The Royal Ocean Racing Club will be writing to all the major yacht clubs around the globe, inviting them to enter a team for this world-renowned event, as well as inviting expressions of interest from proposed Admiral's Cup teams before the Pre-Notice of Race. This will be issued on 19th July 2023, which will be two years to the day before the first race starts for the 2025 Admiral's Cup.
For further information, please email: admiralscup@rorc.org