MIDDAY BOAT REPORTS
After 24hrs at sea the fleet are progressing well enjoying the southerly winds.
The Bight high will ridge more strongly to the NSW coast with a new centre of high pressure to develop off the NSW central coast during the day. Wind near the coast will ease and shift SE-NE but will remain S-SSE but ease 10-15 kts between 155E and 160E; always more wind in the east and less in the west as the high pressure expands.
WIND. S/13-17 kts shifting S-SSW/10-15 kts afternoon and night; easing from the west.
WAVES/SWELL 2.5m S swell and 1.5m local waves
WEATHER fairly cloudy with a light shower or 2.
Antipodes
"Blast 3 sail reaching in 15-20 knots SSE wet and cold overnight but warmed up this morning. Making 10knots and tucking into sandwiches and coffee. All enjoying the race onboard".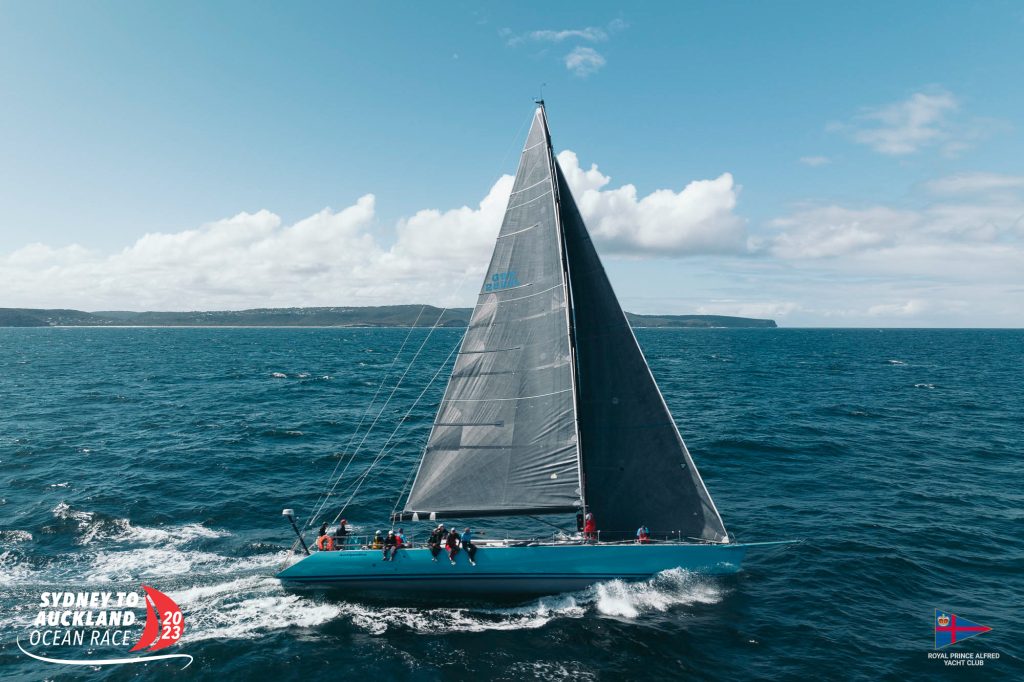 Mayfair
"Boat and crew are in fine shape. Max wind of 23 knots, lots of volatility under fast moving clouds. Keeping a close eye on the competition who are making good pace east, although no one seen for 18 hours.
Highlight so far has been the food, dinner and breakfast absolutely delicious. Reaching along in 16-18 knots and also just found the stash of chocolate croissants so don't worry about is" – Steve Navigator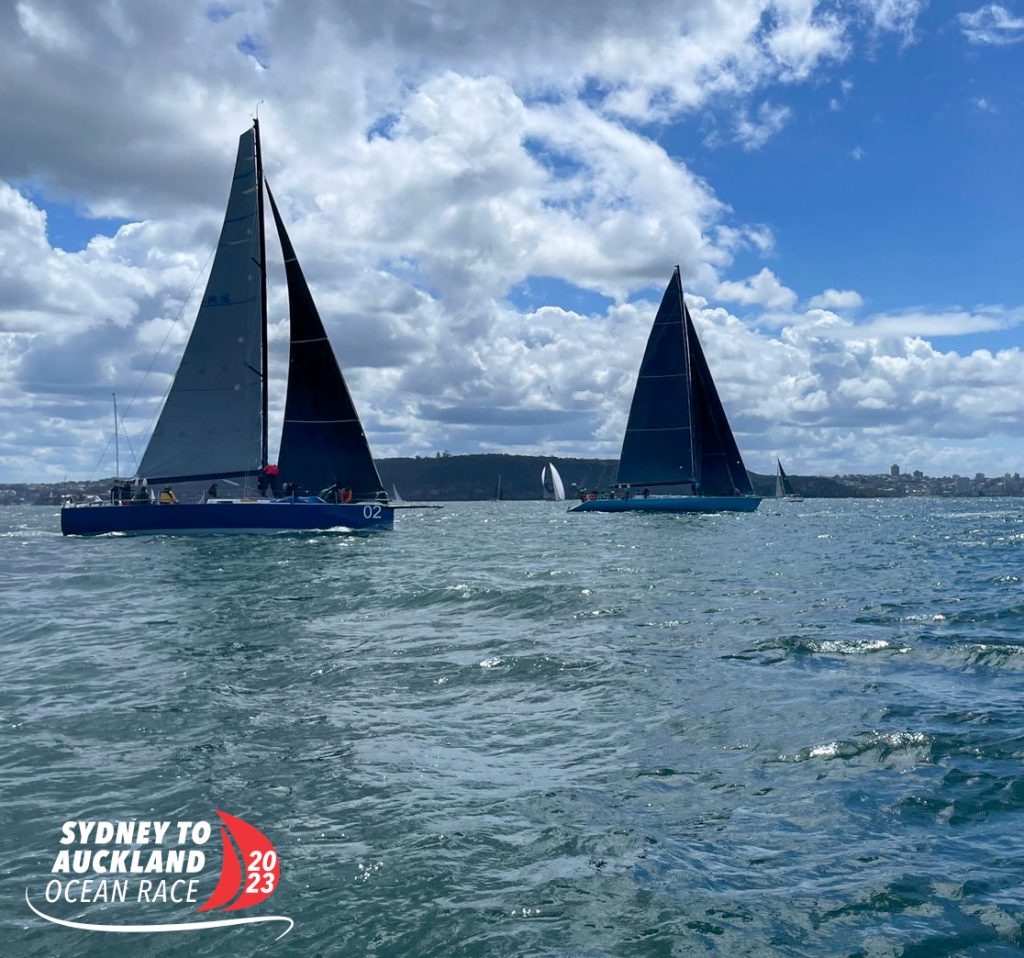 Frantic
Mick Martin reported in that the crew on Frantic are all doing well and reaching along and enjoying a wet ride east.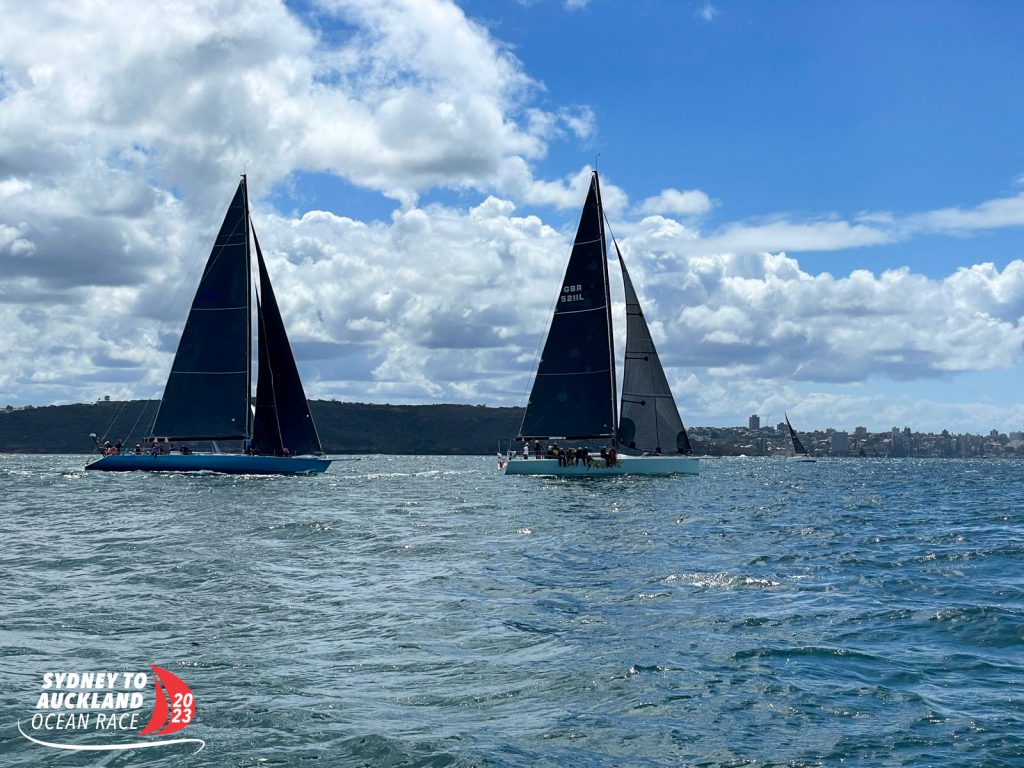 Painkiller
"The Tasman is definitely living up to its reputation as a place that deserves respect and demands vigilance. Aboard Painkiller we have had everything from 6 knots to close to 40 with 100 degrees shifts and three metre seas as intermittent squalls sweep in from the south. Last night we enjoyed a delicious spaghetti bolognaise dinner with a hint of salad after getting into the groove during our first happy hour of the trip. Under reefed main and jib the boat is well-balanced and handling the bulky sea-state well as we sail close to rhumb line, (within 5 nautical miles). The crew has quickly settled into the routine of life at sea, everyone is well and appreciating the comforts this luxurious cruiser amply provides. We do feel some sympathy for our fellow competitors who would have experienced a challenging night, constantly tweaking and re-adjusting sails as we were snug in our bunks" – Scott Alle.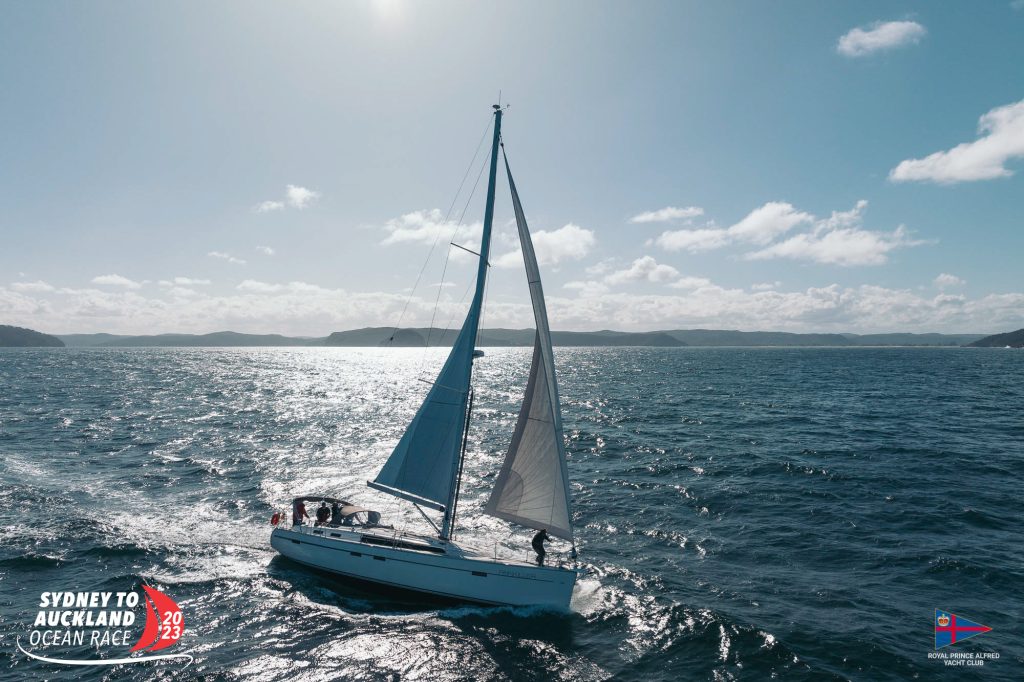 Intiy
"Intiy- after a lively start and narrowly avoiding a whale just outside the heads it was a quick run down Pittwater- all the sails had been up by the n! Since then we're following our plan to go upwind south of the rumb line in disorganised seas and some what unstable wind. But the shift right is slowly occurring, and we're considering cracking off the zero and start the turn. All good aboard getting used to life at sea and finding our rhythm. Talk tomorrow!" – Marc Depret.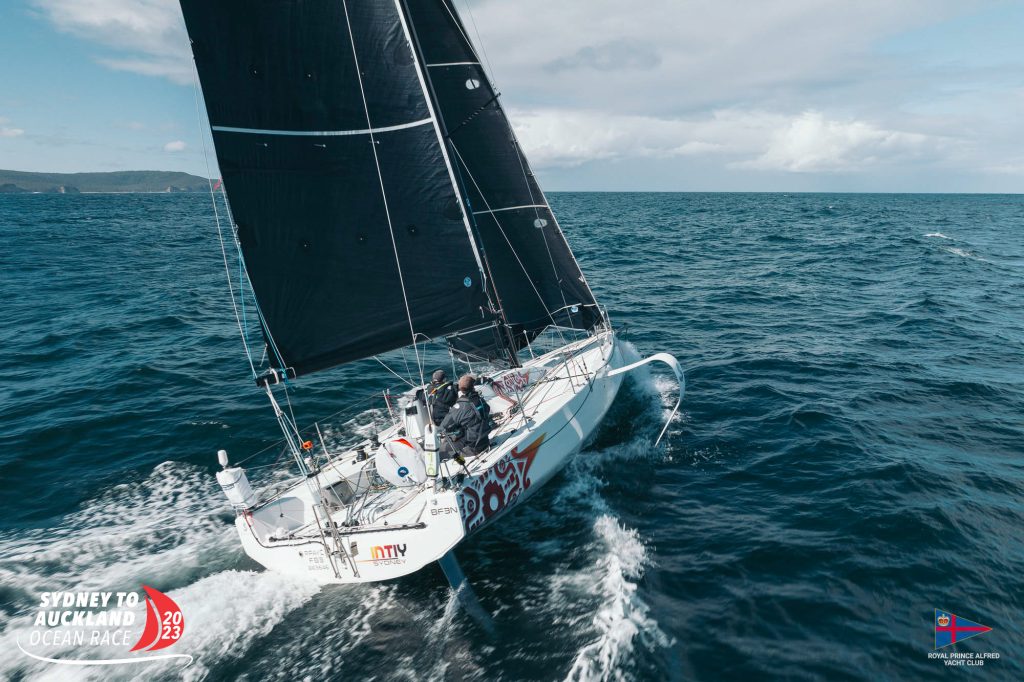 Sydney to Auckland Ocean Race 2023
Track the Fleet at https://yb.tl/S2AOR23
Social Tags
#sydneytoauckland #S2A #rpayc #rayc