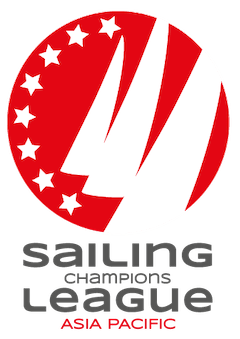 The SAILING Champions League: Asia Pacific is back in its 5th year and has partnered up with the Royal Price Alfred Yacht Club to be bigger than ever before. 
Qualifications for the SCL:AP-FINAL this year has come through the newly created State Leagues, where the top clubs from each State will now take on each other as well as invited clubs from Asia and the Pacific. 
This year there can be a total of 24 teams who will race in RPAYC's fleet of identical Elliot 7's over two days for the title of 'Top Club".
Racing will kick off on Saturday 20th May with the Qualifying Series which will continue until 2pm Sunday, when the top four teams from the Qualifying Series will then race it out in a winner takes all Final Four Series.
From the results of this SAILING Champions League: Asia Pacific – FINAL the top Australian, top Asian and top Pacific teams will gain automatic qualification into the SAILING Champions League: World Final being held in Travemunde, Germany in later July 2023.  Where they can fight it out with clubs from around the world to be the "Top Club".
Typical NSL events include a round-robin Qualifying Series of up to 45 races. Teams rotate through the boats in each flight so that each team competes against every other team and sails in every boat. The top 4 teams from the Qualifying Series compete in the Final Series. Both series use a short course, stadium format which includes:
SCHEDULE (PROVISIONAL)
Saturday 20th May
0830 – 0900:  Briefing at RPAYC (Tea / Coffee / Juices etc
1000 – 1300:  Group A (target 10 races)
1300 – 1400:  Lunch / Changeover
1400 – 1700:  Group B (target 10 races)
Sunday 21st May
0830 – 0900:  Briefing at RPAYC (Tea / Coffee / Juices etc)
1000 – 1130:  Group A (target 6 races)
1130 – 1200:  Changeover
1200 – 1330:  Group B (target 6 races)
1330 – 1400:  Changeover
1400 – 1500:  Final Four 
ASAP: Presentation at RPAYC (BBQ / Hospitality)