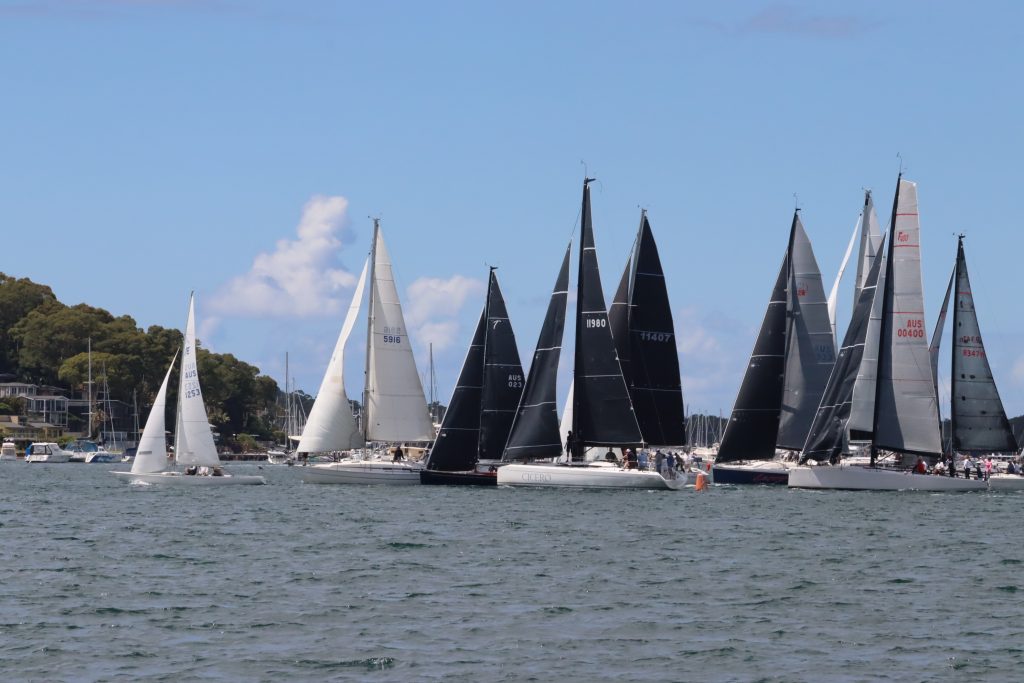 You couldn't ask for a better day to celebrate the annual 'Old Timers' Race. 
23 Yachts lined up for the 1100hrs start, with Etchells, 5.5m, Grand Prix boats, and Cruiser Racers participating all with an Old Timer member as the skipper. 
The Pin end of the line was the favorite starting end but it was the Etchells of Miramar, skippered by Mark Dolye that was perfectly placed with free air to cross the start line first whilst behind them was a looming pack behind him. 
The first boat to round the Towlers Bay mark was the team of Vento who throughout the short race had Pretty Woman and Revolver chasing her down. 
By the Ellis Bouy mark, the fleet had started to spread out. 
First to cross the line was Vento with Richard Hudson at the helm.
The excitement continue at the post-race luncheon, with 125 booked for the event. Vice-Commodore, Leon Wilson welcomed guests and lead the procession. 
Announcing our oldest skipper for that day,  Bruce Ritchie who was also helming the oldest boat, Baragoola (5.5m). 
Now for the true test of skills, memory, and guesswork, 'The Quiz. This year's quiz had many teams scratching their heads at the answers received with 3 Teams on equal points at the tally. The tiebreaker question asked for 3 team representatives to come forward to provide their answer to the question: "What is the current record, for the greatest number of Sydney to Hobart Races raced, by any one competitor?"… 53 Tony Cable.
It seems the oldest boat also had the youngest crew member on board Tom Spithill who had the closest answer winning the 2022 Quiz for Team Baragoola.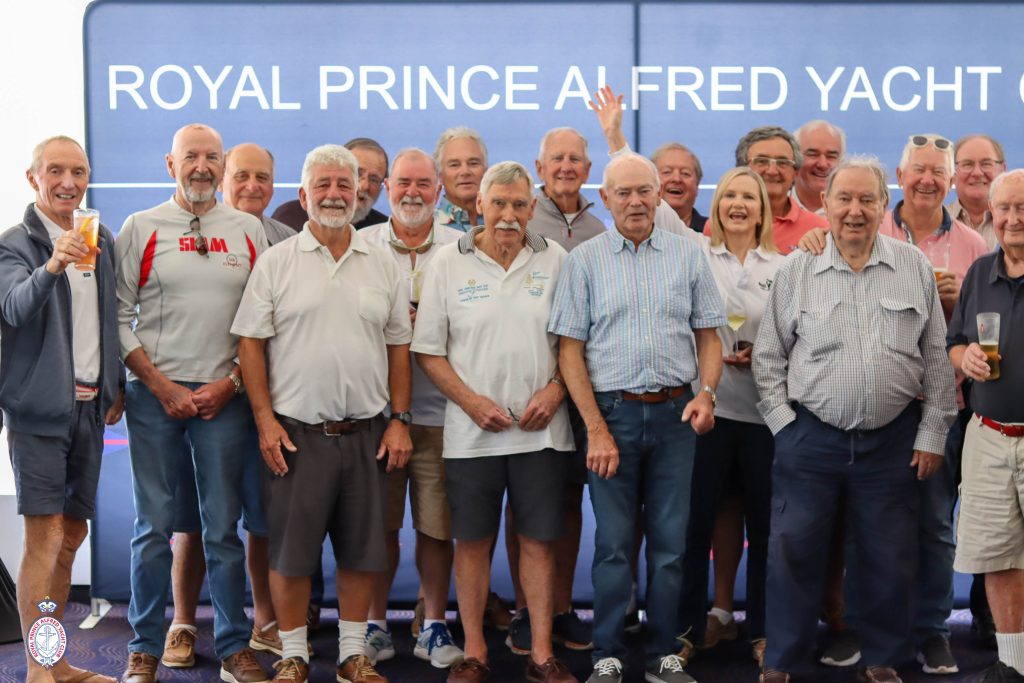 Placegetters on PHS
EAUS1253 Miramar "Mark Doyle" 
11980 Cicero "Bob Fowler" 
5013 La Troisieme Mi Temps "Mike Robertson"