Dear Members,
With ever increasing COVID-19 restrictions in NSW we are once again required to review various aspects of RPAYC operations to minimise the risk to our members, staff and tenants, while still ensuring that we provide members with the services that are permitted.
Boatyard
As a result our boatyard operation was recently suspended for a few days but has now reopened in a limited capacity. The boatyard is currently only carrying out work that is classified as 'essential'. Examples of essential work include the emergency lifting of vessels: that may be at risk of sinking; that require immediate maintenance and repair work to ensure they remain seaworthy; and, to provide services to allow boat owners to meet their legal obligations and the requirements of their insurer. We are also carrying out maintenance work on club owned vessels during this time.
Access into the boatyard has been tightened with only RPAYC staff and qualified tenants permitted. Local external contractors, insurance assessors and surveyors may only enter with the permission of the General Manager. Vessel owners and other visitors are not permitted in the boatyard at this time.
The number of vessels being stood on the boatyard have been significantly reduced to maximise the space between boats for the safety of those working in the area. Given the reduced number of boats that we are currently accommodating on the yard our priority is to look after member's boats and emergency lifts, such as vessels at risk of sinking.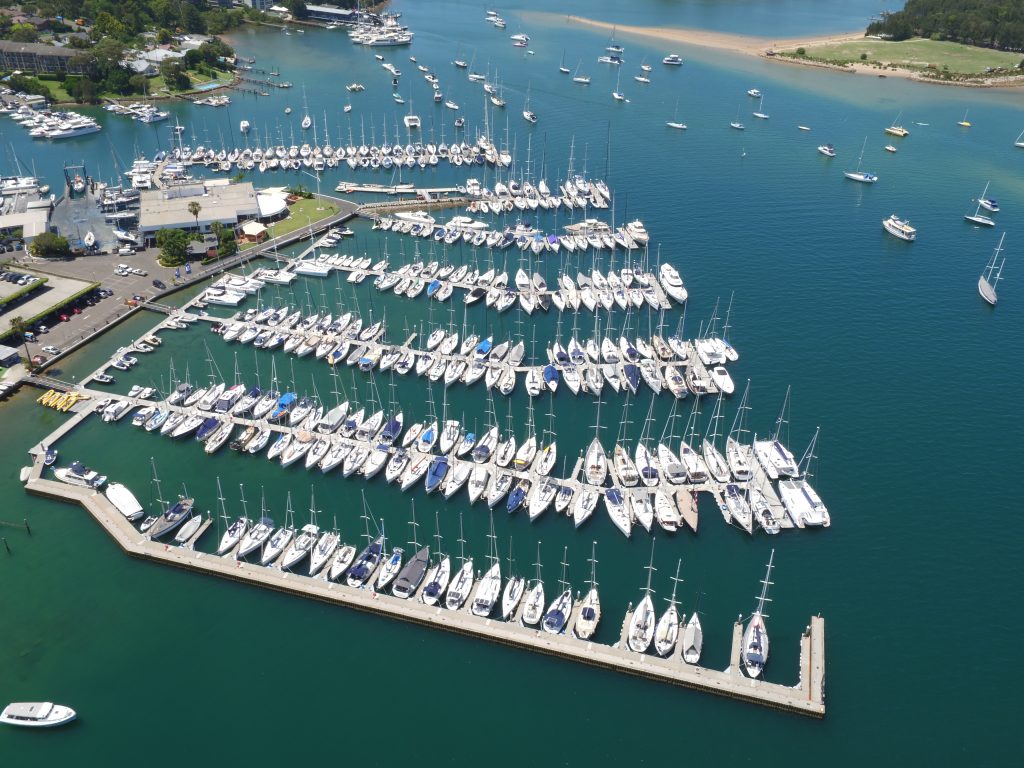 In compliance with the Public Health Orders, the majority of permanent staff are working from home with the exception of a skeleton staff in Food & Beverage (for takeaway), our waterfront team (for marina emergencies & tender), reception (for emergency contact) and boatyard as I described earlier.
The waterfront team have been kept very busy with very strong winds last weekend and mid-week. While members are permitted to come and check on their boats, many people are understandably opting to stay home. Please know that your waterfront team are keeping a very close eye on all vessels on the marina, club moorings and hardstands. If you have any concerns about your boat please do not hesitate to contact reception.
Just a Reminder
NSW Public Health Orders require all visitors on club grounds and marina to sign in using the QR code. This Order applies to all staff, tenants, members and visitors. QR codes are located at the entry to each marina arm, the boatyard, Jack Gale Centre and other convenient locations around the site.
RPAYC Reception is physically closed to members, however remains staffed daily between 8am and 4pm for phone and email enquiries. Phone 02 9998 3700 and email reception@rpayc.com.au
The club's tender service operates daily from 8am to 4pm. Please contact reception to book a tender (02 9998 3700). Passenger numbers are limited to a maximum of two and masks must be worn while using the tender service.
Takeaway food remains available from Halyards between 9am and 3pm. Please access the 'Grab & Go' area via the gate at the southern end of the clubhouse (near 'A' Arm). Please ensure you use the QR code at the takeaway window to sign-in.
Sailfit Gym is closed until further notice, please contact Tana on 0478 034 659 if you would like to discuss training, including PT and Zoom sessions.
As I am sure that you can appreciate Public Health Orders are being updated regularly and the above information is subject to change. Please refer to the NSW Government website for current information https://www.nsw.gov.au/covid-19/rules.

With no sign of restrictions easing any time soon, our team are working hard to make sure that our club is in good shape, your vessels are looked after and that we are ready to hit the ground running when we are allowed.

Now more than ever, please look after yourself and those around you.

Kind regards,
Craig Evans
General Manager