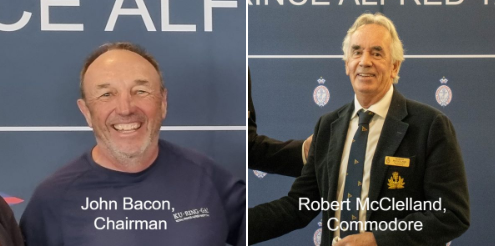 I am pleased to introduce John Bacon as our newly elected Board Chairman. His vast experience, sharp business acumen, and expertise in competitive sailing make him an excellent Chair for our Board.
Our Board members include Commodore Robert McClelland, Vice Commodore Julia Hornsby, Murray Glase, Scott Robertson, Martin Cross, with John Bacon serving as the chairman.
The Board supports the Rear Commodores comprising of Kirsty Hunter – Activities, Matt Butterworth – Centreboard, David Williams – Cruising, Robert Alpe – Membership and Peter Farrugia – Yacht Race.
I am optimistic about the dedicated team of volunteers stepping up to contribute to the club's progress in the coming years. I anticipate collaborating with them and all our members to continue developing our distinguished club.
Robert McClelland
Commodore.