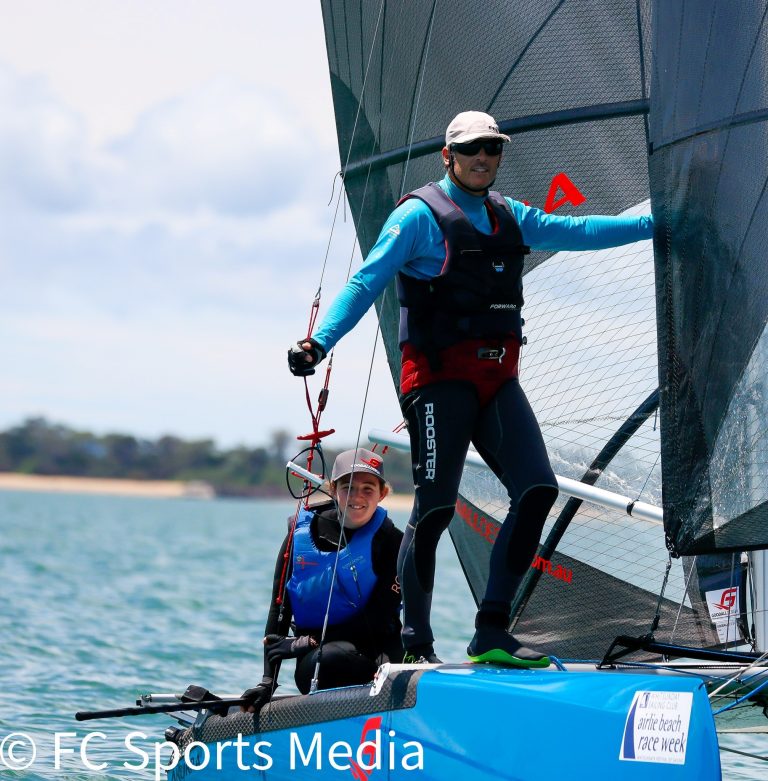 RPAYC's off the beach catamaran fleet was represented by Emma Rankin and Beau White on a Goodall Design Akurra F18 and Angus Musgrove on a Goodall Design Viper F16 at this year's Queensland F18 and F16 state titles.
The teams travelled to Hervey bay to contest the titles held on 22/23 October. The Event included a "Foiling Friday Event" at which our RPAYC representatives took sailors for a foiling experience on the Goodall Design Foiling Vipers.
After two days of racing in some varying conditions from rain and wind to lots of wind to just rain our RPAYC sailors came back with podium finishes in both classes. Emma and Beau won the regatta F18 division and regatta overall by a convincing 5 points. Angus Musgrove converted the foiling Viper to displacement F16 mode and with a stand in crew of Emily Grimsley managed to secure second place against a hard charging youth Queensland team of James and Luke Oakden.
The performance catamarans at RPA continue to see growth at the club and we are excited to see the success of our sailors at club, state and national events.
The next big event for the teams will be the F16 National Titles at Meningie and the F18 National Titles to be held at Kurnell in January.