February First Friday 5 February – Tasmania and back with Tania and Greig Ebeling
Unfortunately our plan to have Annette Hesselman talk to us about sailing from Australia to Japan and back has hit a snag due to Covid restrictions on travelling to Sydney so we have postponed until later in the year. Instead we have the pleasure of Tania and Greig recount their adventures of sailing from Sydney to Tasmania and back over the Christmas New Year period.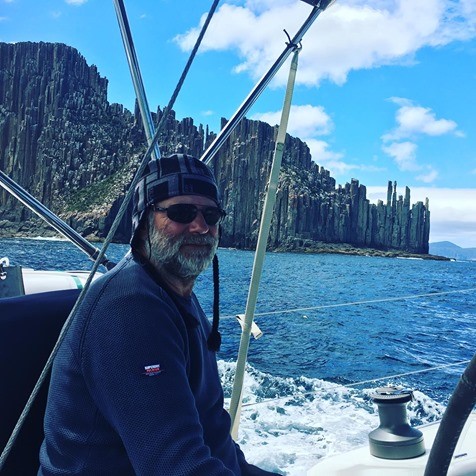 Book here First Friday Booking Form
Man Overboard Training and Refresher Course replaced with Estuary Cruise: 6 – 7 February
Unfortunately the MOB Course has also had to be postponed due to restrictions on interactions during the Covid times. Instead we are arranging an estuary cruise to Maitland Bay (weather permitting) or to an alternative destination.
Final destination will be determined closer to the weekend.
For further details keep up to date on the Alfreds Cruising Facebook page.