Online Sail Training Activities
SERVICING YOUR WINCHES
With the Olympics almost over its time to get back to the boat job list.
For those within 10kms of the club and able to safely social distance, there is a high possibility that your winches are in need of a service.
Click on the video for a simple step-by-step how-to video on how to service your Harken winches.
DISCOVER SAILING – HAVE A GO
With physical courses on hold for the moment keep up your skills through a number of online sail training activities available for all ages.
Join the Virtual Golden Globe Race
First time in History of using Celestial Navigation in a sailing game
The Virtual Golden Globe Race 2021, September 12th 2021. 
RACES PLAN
The main goal is to have the game ready for the official Golden Globe Race 2022 starting on September 4th 2022.
Meanwhile, we have built different races to prepare the competition:
Trial Race:
Starting on August 10th and sailing from Lanzarote to Antigua
Virtual GGR 2021 – Stage 1: Starting on September 12th and sailing from Les Sables d'Olonne to Lanzarote
Virtual GGR 2021 – Stage 2: Sailing from Lanzarote to Cape Town
Virtual GGR 2021 – Stage 3: Sailing from Cape Town to Hobart
Virtual GGR 2021 – Stage 4: Sailing from Hobart to Punta del Este
Virtual GGR 2021 – Stage 5: Sailing from Punta del Este to Les Sables d'Olonne
REGISTER TODAY!
KNOW YOUR KNOTS
Quick thinking and a length of rope is a handy tool for all sailors! Whether you are rigging a dinghy, preparing a boat to come alongside a dock, or even transporting a boat, being able to tie a variety of knots is an important skill.  
While you are at home, 'why knot' take the opportunity to get away from your screens and learn something new that you can try for next time you are on the water.
UPWIND IN BIG WAVES 
Dinghy Sailing Techniques – How to improve your racing. Some great tips here for all dinghy sailors.
SPINNAKER DROPS 
Sail with Confidence – The Letterbox Drop
The "Letter Box" take down is the safest way to douse a spinnaker in the ocean, or when in strong winds.
SAIL TRAINING AT THE CLUB
Holiday and Term 4 programs are all open for enrolments, register for a course today or register your expression of interest to participate in a course at a later date.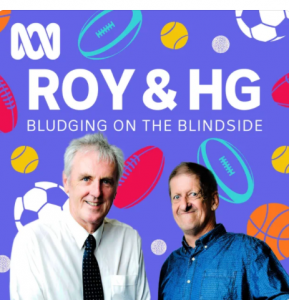 Its time to take look at the Olympic games from a different angle, with Dodging Armageddon. Roy & HG bring you all the drama, excitement and "surreal" experiences of Day 4 of competition from the Tokyo 2020.
Race Rules 2021-24 Webinar for Sailors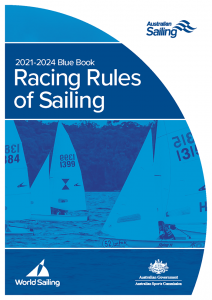 An update about changes to the Racing Rules of Sailing for Race Management. For more information visit www.sailing.org.au/rrs-2124 

Life jacket servicing Guide
Do you own a Crew Saver Lifejacket? If so, RPA permits the self servicing of these jackets. Watch the following video's on how to service your jackets. Submission of a record of servicing is required. 
Online Race Management Training Actitivies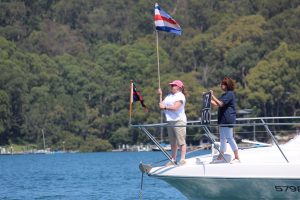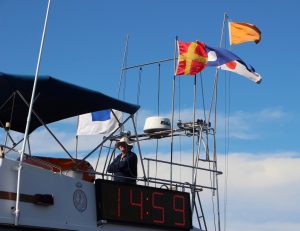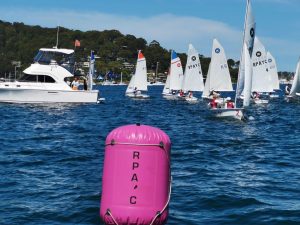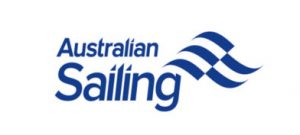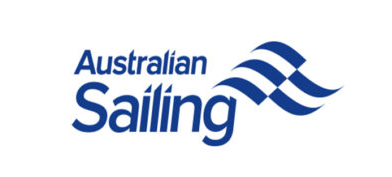 RRS New Rules for race management teams
An update about changes to the Racing Rules of Sailing for Race Management.
For more information on the RRS visit www.sailing.org.au/rrs-2124
NSW/ACT Race Officials Educational Webinar
This Race Official Education Webinar is open to anyone interested in race management on Tuesday 17 August at 1700hrs, register below.
Topics
• Racing Rules of Sailing Update
• Race Management Best Practise
• Recruiting Race Officials and Volunteers
eLearning Activities
The Australian Sailing myLearning portal has a catalogue of free and useful online courses created by Australian Sailing and Play By The Rules that could benefit clubs, members, volunteers, administrators and instructors.
How to become & what programs are available to be an Officials
Officiating is a fun way to volunteer and contribute to the fair and safe running of sailing competition. The Australian Sailing National Officiating Program (NOP for Race Officials) and the National Equipment Auditors Scheme (NEAS for Equipment Auditors) provide a clear and consistent pathway for volunteers to gain education and become accredited Officials with the national sailing authority.

Australian Sailing (AS) provides education and accreditation that cover the span of Race Officiating and Equipment Auditing skills from entry to advance level.

If you are interested in becoming an Official, AS has the resources to assist you with gaining qualifications or increasing your current level of officiating knowledge, skills and judgment.

Select on any of the following disciplines linked below for a guide to the roles, accreditation requirements (Policy and documents) and educational courses available for each qualification.

A.S. utilises the following Officiating disciplines:

Judge: Handles racing protests and appeals.
Measurer: Checks if competitors boats and equipment are rules compliant.
Race Officer: Conduct racing by laying racing courses, providing start and finish lines, and scoring competition.
Umpire: Provides on-water judging of Teams and Match Racing where rules infringements between boats incur instantaneous penalties.
Club or National level Equipment Auditors: Checks that a boat possesses the correct and current safety equipment necessary to complete racing for either Categories 3-7 or Categories 1-7.
Have A Go! Register for a Course today and Discover Sailing
Kids Learn to Sail | Holiday Programs | Teenager Sailing | Youth Sailing | Adult Learn to Sail Dinghy | Windsurfing | SUPs | Keelboats | Powerboating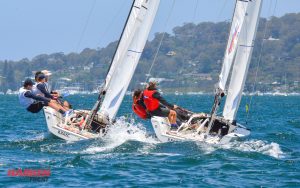 Media Release 2023 HARKEN International Youth Match Racing Championship Day 4 -"The FINALS" Congratulations to Zac West with his team Jameson Prescott, James Hayhoe, Emily
Read More »