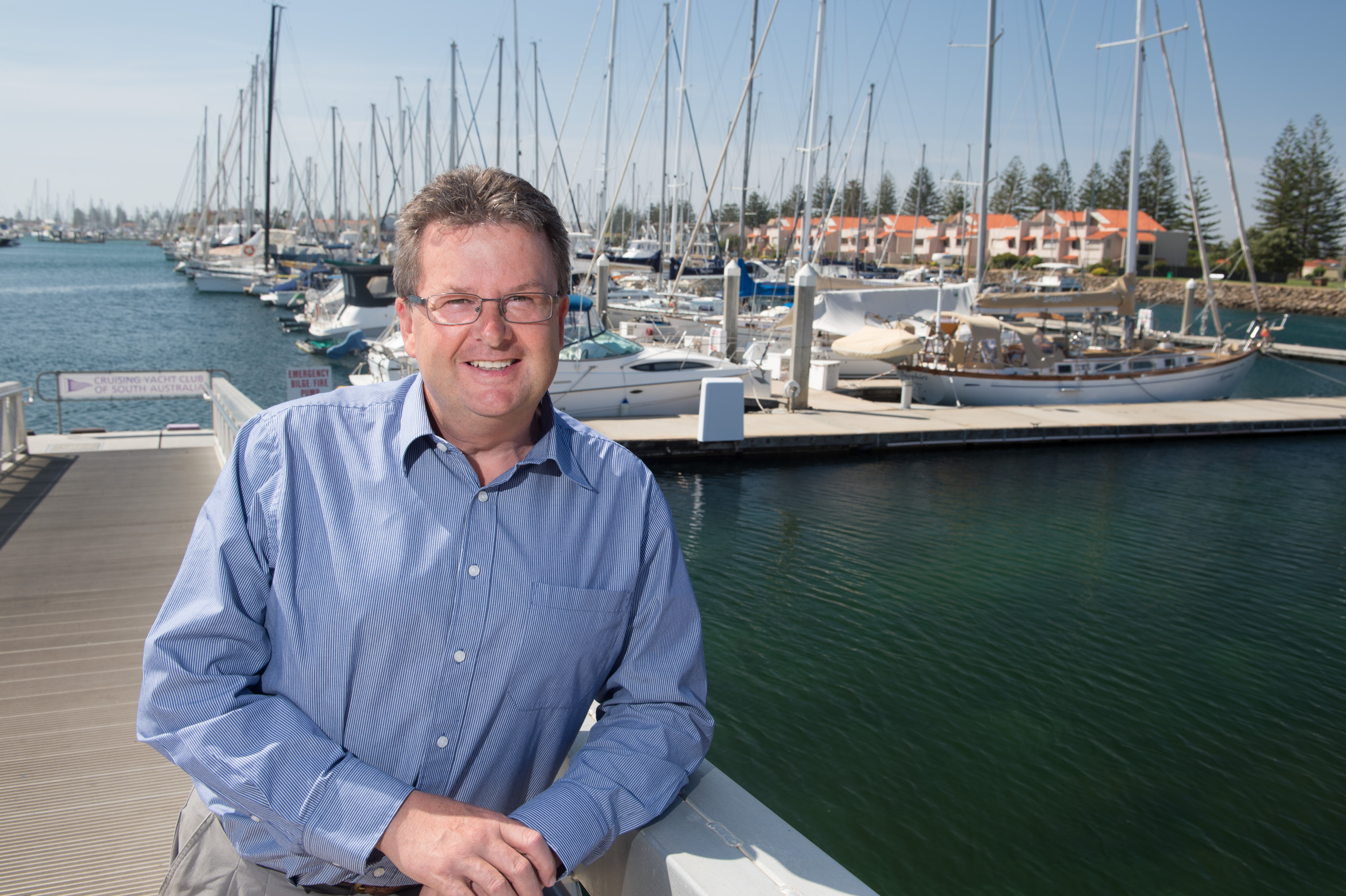 The Board takes great pleasure in announcing that after a very thorough recruitment process, Craig Evans has been appointed to the role of RPAYC General Manager.
Craig has been the General Manager of the Cruising Yacht Club of South Australia for 13 years and prior to that he was a Board Member of that Club for 3 years. During Craig's tenure at the CYCSA he has had many achievements including assisting in the design and project management of an entirely new marina facility and a significant clubhouse upgrade.
Craig was awarded the inaugural Global Marina Institute's International Scholarship to study Advanced Marina Management in the UK. Craig has a focus on building and improving member facilities and services such as hospitality and boatyard operations and has demonstrated growth and increased satisfaction in these areas at the CYCSA.
Craig is an experienced sailor and has been racing for much of his life. Starting in off-the-beach classes from the age of seven, he was a member of the Largs Bay Sailing Club for 15 years followed by 32 years racing keelboats at the CYCSA. Craig has competed in many national and international events and as a navigator he has completed numerous offshore races. He has competed in nine Sydney Hobart Races with three podium finishes including winning the 2000 Sydney Hobart aboard SAP Ausmaid. An active and passionate sailor Craig looks forward to driving boating and member participation at RPAYC.
Members will have the opportunity to welcome Craig ahead of him taking up the role as he and his wife Julie will join us on Saturday 1 September to celebrate the start of the season with our Opening Day celebrations.
Craig's start date is currently being finalised and as soon as this is determined we look forward to sharing it with members.
In the meantime, Suzanne Davies will finish up on Friday 24 August and Nick Elliott will remain as Acting General Manager, Company Secretary and Licensee until Craig's arrival.