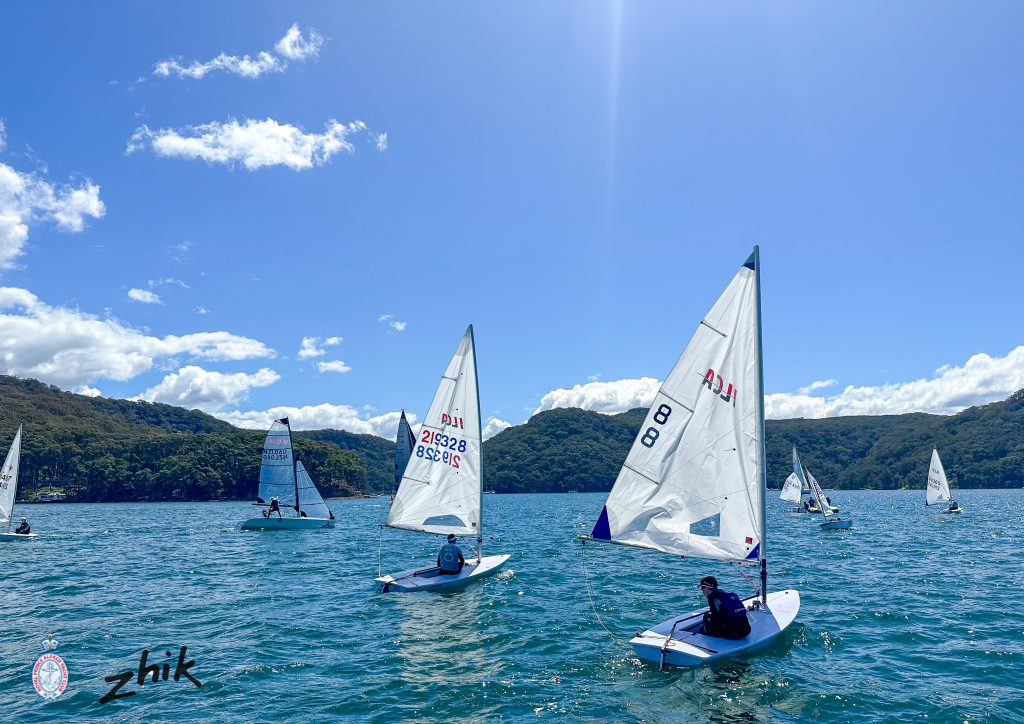 We had 16 boats registered with over 25 boats in total joining the fleet on the water for Round 3 of the ZHIK Centreboard on Sunday 22 October.
Great to see a number of ILCA's returning from their NSW & ACT Coast Championships at Lake Macquarie, 4 Waszps, Skuds, a Pacer, Optismists and a Manly Junior, all set out in Big Pond for racing in pleasant conditions with light winds.
In the Optismist for a third week in a row it was Ruben Steel on Chicken Dinner who took the round win closely followed by Jack Garland on Blue Dog with Lord Lion and Collaroy in equal third place.
In the ILCA 6's it was Colin Beashal on 210 winning the first two races and Ben Byford on the Chocolate Factory winning the third race.
In the ILCA 7's it was Chris Dawson on Seedy winning all three races with Mike McKensey on Hyjink and Brett Kimmorley on Imagine taking out the minor placings.
In the Waszps Class, it was Louis Tilley on Boogie Wonderland who won the first race. Unfortunately, a lack of wind made things challenging for races two and three.
In the Mixed Medium Handicap, it was one race a piece for Greg Jacobs on Liros/ The Shark and Linda Buchan on Jim Brown. It was Linda Buchan on Jim Brown who won the third race.
A big thanks to all our volunteers who assisted in the smooth running of the day.
In further news, the Zhik Club Championship commences on Sunday 5 November. Please note that a separate entry is required – even if you have a series entry for the Spring Pointscore.
Entries are now open. Click the link below
https://app.sailsys.com.au/club/151/entry/series/3025/pricing