Saturday 5 - Sunday 6, March 2022
The Laser Metro Regatta will once again take place on Pittwater in 2022! This event welcomes all Laser Classes to compete over a 2 day regatta. 
Entry via the Laser Association website. Coach and support craft are required to book storage with RPAYC prior to the event by contacting the Waterfront Department on 02 9998 3700 or waterfront@rpayc.com.au. 
The clubs' Bistro Halyards is open from 0800hrs serving breakfast, lunch and dinner. All competitors are invited to enjoy the clubs' hospitality and presentation on Sunday back in Halyards. 
To make this regatta possible, the Organising Authority (Royal Prince Alfred Yacht Club) requires support from club members on and off the water. 
Onshore – Marshals to assist with directing competitors to rigging areas, parking and trailer storage. And access to and from the lower car park.
On water – Committee vessel personnel, mark boat crews and support boat crews. Own ribs are greatly appreciated.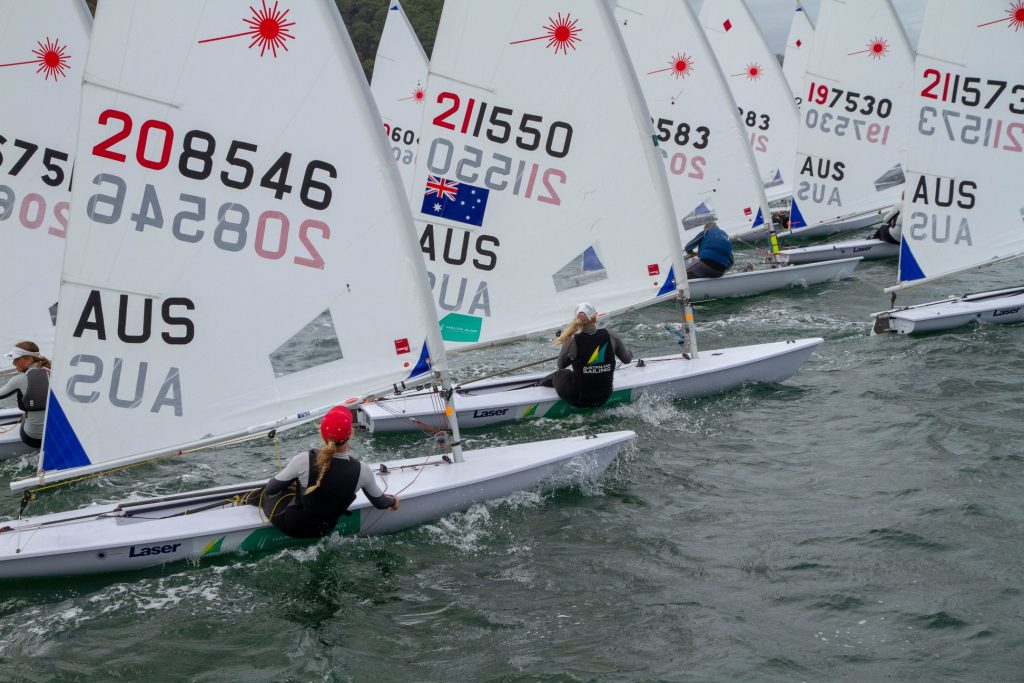 Documents & Links
Schedule
Sign On - Off
Results
Volunteers
Documents & Links
Temporary Sailing Membership – 'Sail Pass' 
All participating sailors must have an active Australian Sailing number by being an active member of an affiliated club. If a participant does not have a membership with an affiliated club, they can register for a free temporary sailing membership on the selected race days using RPAYC SailPass. 
Schedule
Sign On - Off
Results
Volunteers