Royal Prince Alfred Yacht Club
Royal Prince Alfred Yacht Club offers Members class training in a variety of development dinghy classes subject to registrations received. Classes may include the Optimists the Flying Ant Classes with an aim to develop confidence in boat handling techniques and skills for sailing around a course.
To participate you will require your own boat (Optimist or Flying Ant), or you can apply to lease a club training boat for a short basis through our Halvorsen Lease Scheme. Contact our Sailing Office for more information about the 'Halvo' lease program. Additional Class training is provided for Optimist Intermediate, Open, 29er, Windsurf and Waszp Classes via our approved training providers. 
View training details and register below. Please note that RPAYC are using RevSport Australian Sailing System for all training programs. Register under the participants name only.
2021/22 Training Information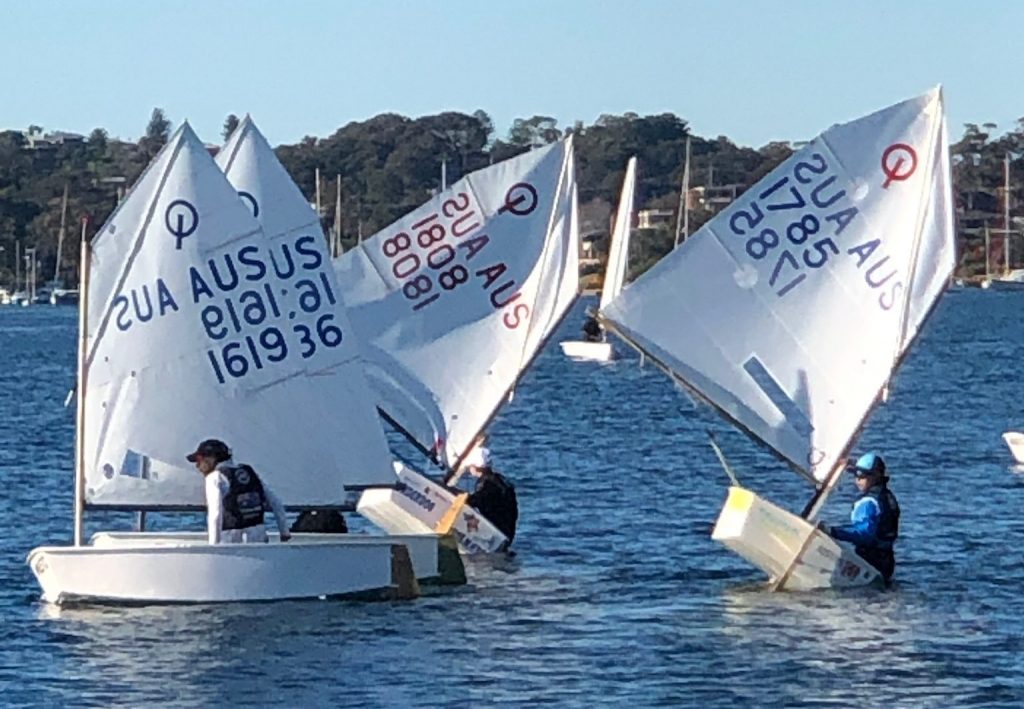 Junior Green Fleet Program
The RPAYC Junior Green Fleet training program is an opportunity for club youth members to continue sailing, following their completion of the 'Tackers' learn to sail courses. Training is conducted in single handed (Optimist) or selected double-handed dinghies. 
The 'Green Fleet' sailing level is focused on improving a sailor's boat handling techniques, building confidence and independence on the water, and introducing basic racing knowledge for taking part in further club sailing activities.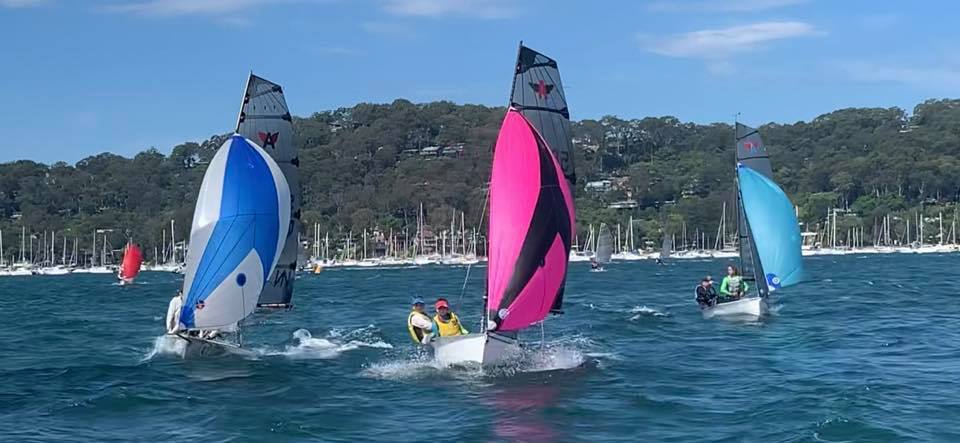 Youth Flying Ant Training
Flying Ant training is a pathway for sailors transitioning from a single-handed dinghy into a double-handed boat, and will assist sailors in developing the basic skills to be a competent Flying Ant sailor. The program will also provide an opportunity for potential skippers and crews to be paired in an ongoing team pairing combination.
Sailors will rotate on the water between a coach RIB and the club's fleet of Flying Ants. The objective of the trainin is to introduce skiff sailing techniques and knowledge of rigging and de-rigging the Flying Ants. Participants are welcome to sail on their own boat with an existing crewing partnership.
2021 TRAINING PROGRAM (OCT-DEC)
Program Information (TBC)

Sailor Registration (TBC)
Training & Youth Sailing Pathway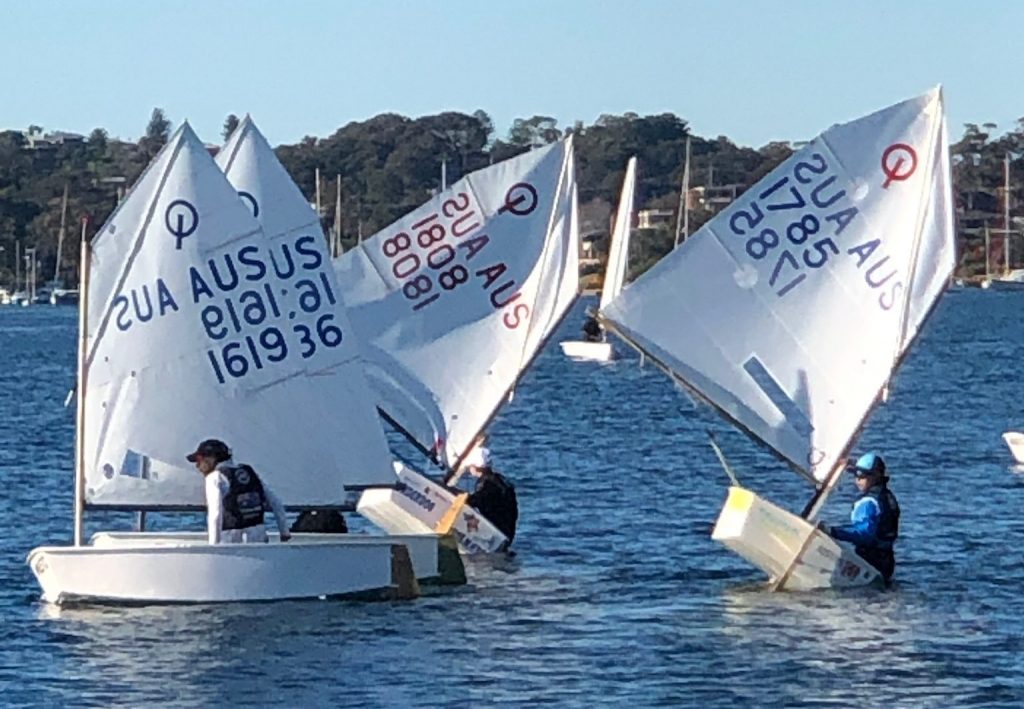 RPAYC Junior Green Fleet
The RPAYC runs a Junior Green Fleet Training Program that is designed to integrate new sailors and families from the Learn to Sail Tackers Program into becoming long term, quality sailors, members and volunteers of the Royal Prince Alfred Yacht Club. This is an exciting time with much for both the sailor and their parents to learn. You will soon see the difference between the Tackers boats and a racing dinghy.
Training will build upon a sailors knowledge, introducing basic seamanship, boat handling and building their confidence in a wider range of conditions. The training Program is a goal driven program helping young athletes work toward set goals to improve their skills in a fun and safe environment. By the end of this program sailors will be confident sailing their boat in stronger breezes and be self-sufficient launching and retrieving off the club ramp and can move into the Intermediate fleet upon the Instrcutors recommendation.
Junior Green Fleet training is conducted on Sundays. The training fleet does not compete in racing each week, however if the weather is suitable and the instructors are in support of the group, the sailors may try racing in the final week of the program.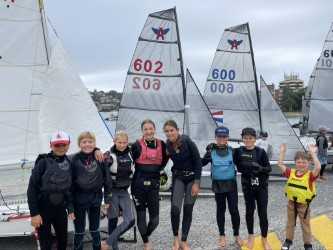 Flying Ant Youth Training Fleet
Flying Ant Training Fleet focuses on 2 handed boat handling skills, working as a team, hosting spinnakers. 
The Flying Ant Training Fleet is a fantastic option for children to learn to sail a Flying Ant or to develop their boat handling skills. During training sailors will learn new drills and skills necessary to go sailing safely and competently. Once ready, the instructor will encourage sailors to participate in Sunday afternoon racing.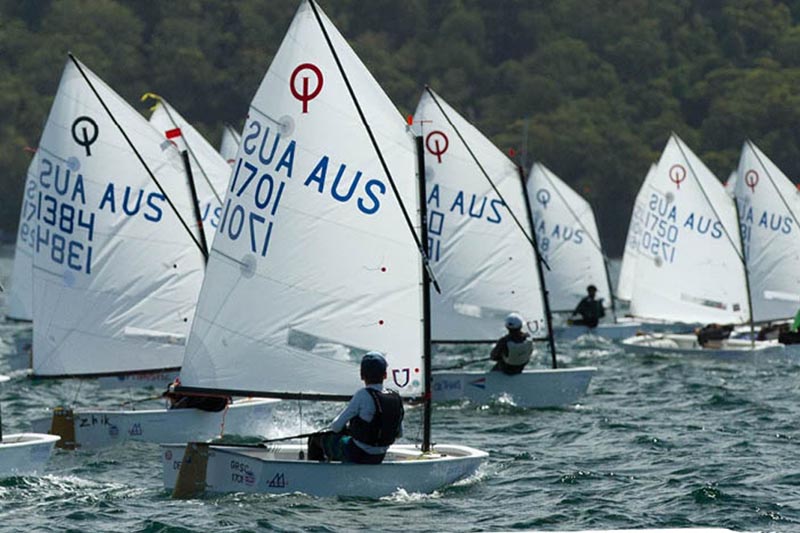 Intermediate Optimist Training
Intermediate Optimist training is the final step before joining the Open Fleet. The Intermediate stage; sailors will have experience of racing and learn and use racing strategies, as well as develop good boat speed. Most sailors will be racing regularly at club events and setting goals for interclub competition.
By the time sailors have completed this program, they will be competing in weekly Club racing and will have competed in at least 1 state level event. They should be setting some goals around other events as a way to keep improving during their transition to the Open Fleet sailing.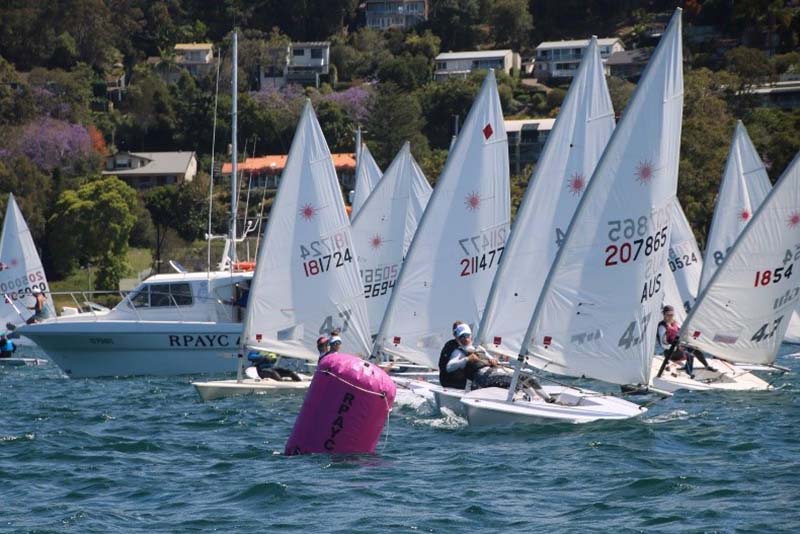 Laser Training Fleet
Laser Training Fleet focuses on boat handling skills. During the program they touch on racing skills and strategy but the focus is heavily boat handling oriented. Laser Training Fleet Sailors need to purchase their own Laser and become an RPAYC Youth/Adult Member.
The Laser Training Fleet is a fantastic option for children and adults alike to learn to sail a Laser or to develop their boat handling skills. During training sailors will learn new drills and skills necessary to go sailing safely and competently.
The NSW Government is helping kids get active with the new Active Kids program and Australian Sailing is an approved provider. Parents, guardians and carers can apply for a voucher valued up to $100 (x 2) per calendar year for each school-enrolled child. Required at time of Registration. Apply for your voucher online here.