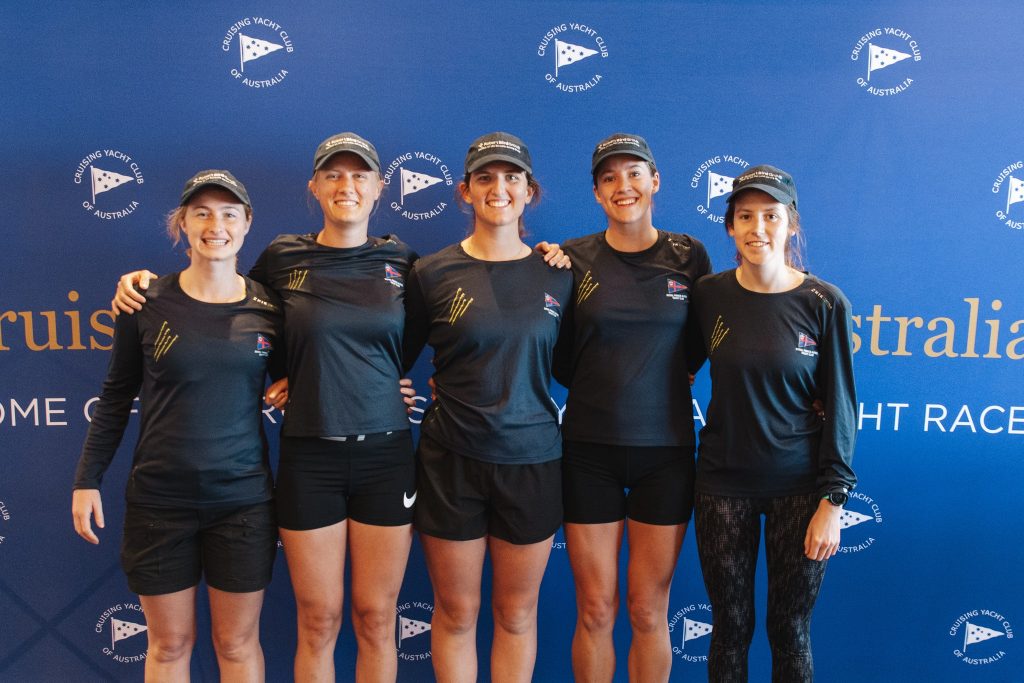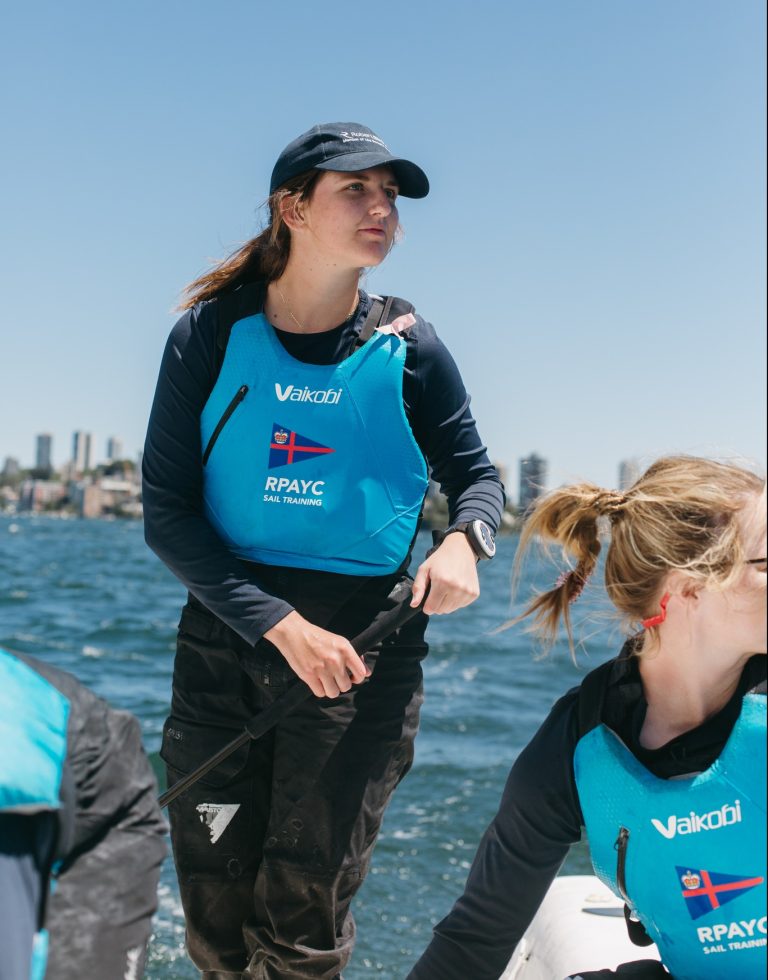 Only moments ago the RPAYC Women's Match Racing team skippered by Juliet Costanzo claimed victory in the 2022 John Messenger Women's Match Racing Regatta, incorporating the Australian Women's Match Racing Championship.
Congratulations to Juliet and her team (Jemma Hodgson, Sarah Parker, Evelyn Foster & Rosie Rowell) who have been competing at CYCA over the past 3 days.
The RPAYC Team have been making great strives in their World Match Racing Tour having won 3 rounds of the Series. The World Tiles are in Auckland in 2 weeks and the Team are in great form.
After finishing the round-robin stage as the top-ranked team, and defeating Charlotte Griffin from Royal Sydney Yacht Squadron in the semi-final, Costanzo defeated Chelsea Williams from the Cruising Yacht Club of Australia in the final.
The beautiful wind and weather lead to a great day of racing across Sydney Harbour. Winning both our semis and finals today against RSYS and CYCA, champagne showers were in definite need to celebrate the massive team effort over the weekend, said Costanzo. 
We are all feeling energetic and in great form leading up to worlds in 10 days time when will be back racing in the Elliot 7's!
Wouldn't be here without our sponsors the Easy Tigers, @rpayc and @robertbirdgroup . Well done to all and thanks to everyone involved.
Photos courtesy of Darcie Collington and CYCA.