Royal Prince Alfred Yacht Club
Kids Learn To Sail Programs
Welcome to the Alfreds Kids Sailing Programs!
Learning to sail is one of the most satisfying and fulfilling activities a child can do. Sailing is such an incredibly versatile sport, it can be enjoyed by young and old, at adrenalin pumping levels or an avenue to enjoy a fun Sunday afternoon on water. Best of all, it all starts here! In the Australian Sailing (AS) Start Sailing & Tackers programs by Royal Prince Alfred Yacht Club (RPAYC).
The Alfred's offers a simple training pathway for kids wanting to get start sailing. Courses are delivered by Australian Sailing (AS) accredited instructors following a national syllabus. If you would like to discover sailing, we will provide a safe, fun, and affordable environment to build your skills.
'Tackers' Weekend Sailing Courses
Sailing courses throughout the school terms are focused on introducing new skills and progressing through the discover sailing pathway. The Australian Sailing national program 'Tackers' follows a three stage course program that caters for ages 7-12.
Lessons are held on Sundays throughout the school term. Kids can expect to partake in fun sailing related games and activities, meet new friends, and learn more about sailing a dinghy in a safe environment.
TERM 2 COURSE DATES – 2022
Sunday Afternoons in May (1pm to 4pm)
01 May  |  08 May  |  15 May  |  22 May
Cost
Member* $225.00   (*Participant is a RPAYC Member)     |    Visitor $260.00
School Holiday Sailing Programs
Looking for a fun activity for your child to spend their time throughout the school holidays? Joining a holiday sailing program is the perfect way to spend time with new friends and exploring our sailing background!
Our program will include a variety of sailing activities that are focused on having fun and learning the basic sailing skills. The days activities are customised to the days weather conditions. Book your child into a Holiday course today!
Kids school holiday sailing programs will resume in the September school holidays. 
All holiday programs begin at 9:00 am and finish at 3:30 pm each day.
Cost
Member Price: $420*    Visitor Price: $520
As of April 2022 (subject to change)
*Participant must be a member to be eligible for the member pricing. 

Unable to find a course date?
Complete an Expression of Interest for RPAYC Kids Learn to Sail programs to be informed about new course availability. 
Which program should I enroll in?
Completion of a single course does not necessarily mean that your child will be ready to move up to the next level. Please speak with our instructors at the end of a course to establish which level (Tackers 1, 2 or 3) is best for them to begin next!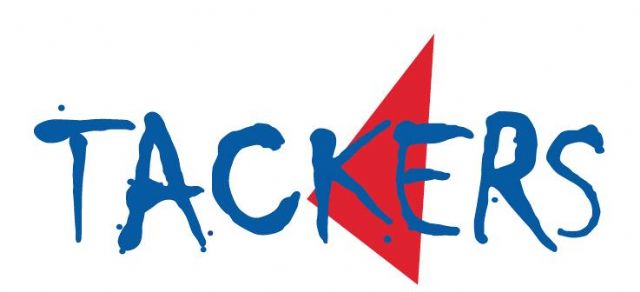 Frequently Asked Questions
Active Kids Vouchers
The NSW Government is helping kids get active with the new Active Kids program and Australian Sailing is an approved provider. Parents, guardians and carers can apply for a voucher valued up to $100 (x 2) per calendar year for each school-enrolled child. 
Required at time of Registration. Apply for your voucher online here.
Please note: Active Kids Vouchers can only be used for courses that are a minimum of 8 weeks in length, in accordance with NSW Government rules.