RPAYC Opening Day Celebrations 2023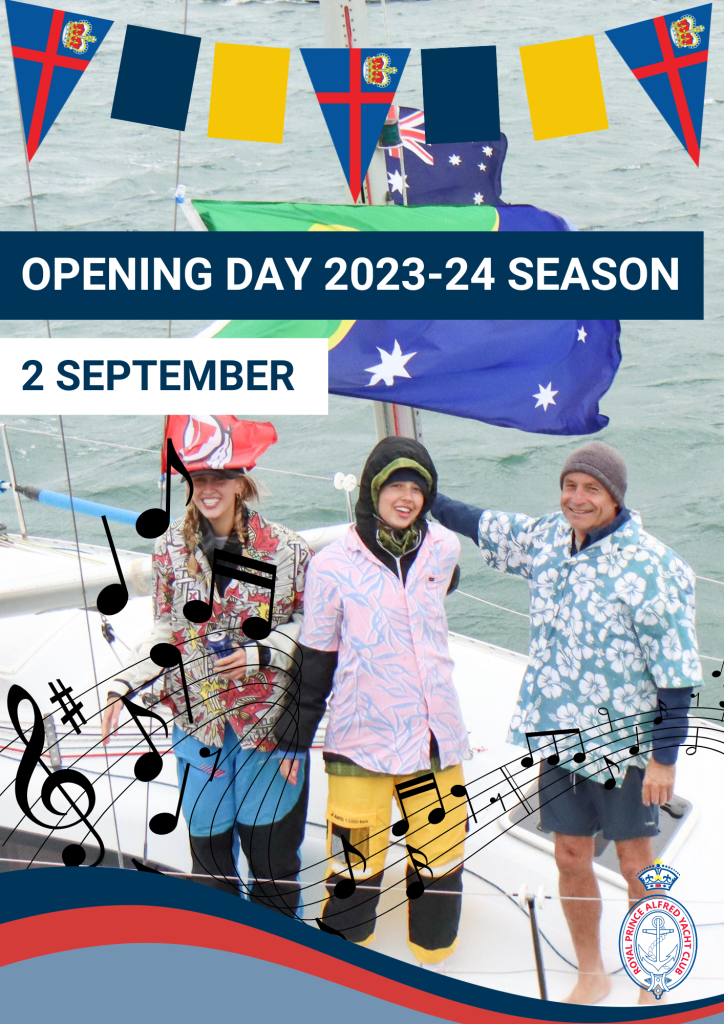 Schedule of Events:
from 0930hrs complimentary pastries and tea/coffee
1015hrs Firing of the Canon and Breaking of the Flag
1030hrs Sail Past Salute
1100hrs Pittwater Dash
1245hrs Welcome to Country, Opening Ceremony and prize winners announced
Gourmet BBQ available after Opening Ceremony
1300hrs Kids Zone with petting zoo open and ready for fun!
Halyards Bar open until 2000hrs
The Commodore invites you to celebrate the start of the new sailing season on 2 September 2023.
Spring is on it's way and with it comes the highly anticipated Opening Day of the 2023-24 sailing season at Royal Prince Alfred Yacht Club, Saturday 2 September. We are excited to announce a full day of fun-filled activities at the club, including a sail past, first race, kids zone, prizes and so much more.
Our special opening day program has something for everyone. We welcome families and children of all ages to come enjoy the fun and festivities.
The day will kick off with the firing of the canon and breaking of the flag with complimentary pastries and tea or coffee on offer.
Then head out onto the water for the traditional sail past and first race of the season. Entries into racing go into the draw to win a $250 Halyards Dining Credit. Don't forget prizes for Best Dressed Boat and Best Dressed Crew.
Celebrations continue on-shore with complimentary bubbles to toast the formal Opening Ceremony and Welcome to Country.
With live music from featured artists Brite Boy in the morning and Chris Raggert to bring in the afternoon, the atmosphere will be vibing! Kids will love the Kids Zone set up with bean bags, games and a petting zoo full of cuddly animals from goats and chickens to guinea pigs, rabbits, and ducks.
All of this activity is sure to raise an appetite and with our mouthwatering gourmet BBQ options we've got you covered! ($20 members $25 guests – $10 kids under 12)
Opening Day of the 2023-24 sailing season promises to be a day of great family fun, where we can come together as a sailing community and enjoy an unforgettable experience.