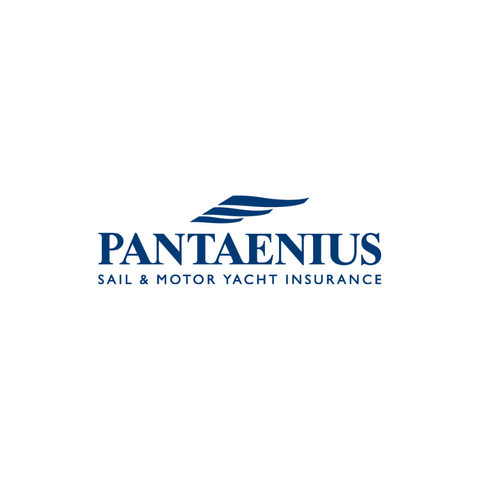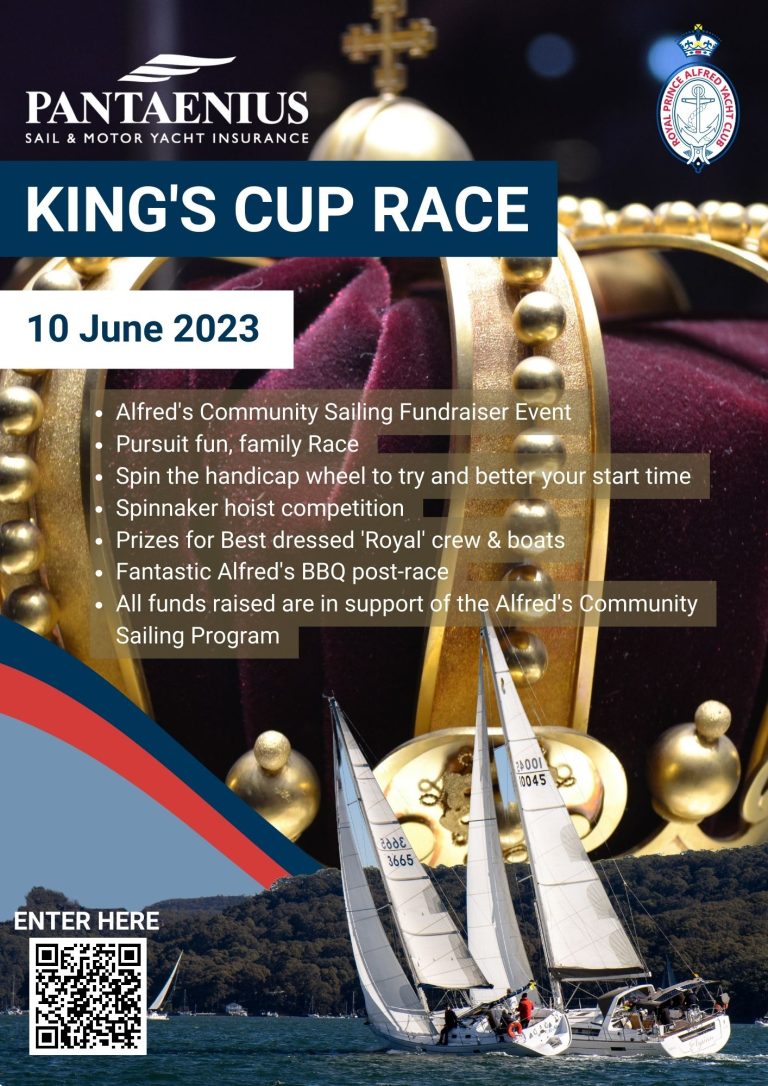 The Pantaenius Kings Cup Race
Join us for the inaugural PANTAENIUS Kings Cup race which will be a fun pursuit race to raise awareness of the Alfred's Community Sailing Program. 
A fun, social and family event for all members, guests, participants in ACS programs and our ACS Supporters. 
The race is a Pursuit Race start with Provisional Handicaps published on Friday. On Saturday in Halyards you can have the chance to better your handicap by spinning the wheel $50 a spin. Final handicaps will then be issued at 930hrs for the 1030hrs start.
Schedule of the events
Provisional Starting Handicaps issued Friday 1700hrs
Race Day
Halyards Open for Breakfast – 0800hrs
Handicap Wheel 'Spin' – 0800 – 0915hrs
Final Starting Handicaps issued – 0930hrs
First Warning Signal – 1025hrs
Pursuit race start – 1030hrs
BBQ Lunch, Games and Presentation – 1330hrs (ASAP after racing)
The race will be a pursuit event. Boats will be able to spin the handicap wheel between 9-930 Saturday 10 June in Halyards to either better their handicap, remain the same or possibly be added to. 
Each spin (with a max of 3 per boat) will have a handicap $50 fee.
Racing from 1025hrs, warning signal.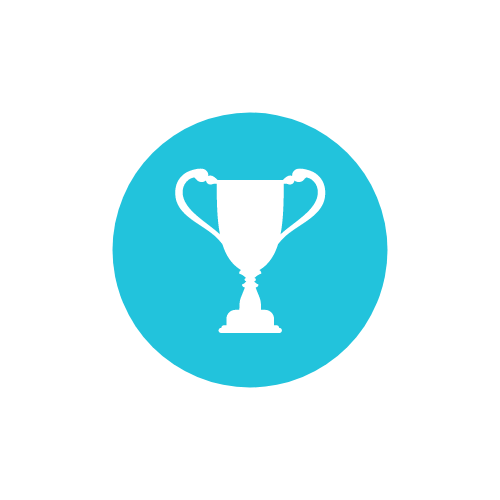 Alfred's Community Sailing Fundraiser Event
Pursuit fun, family Race
Spin the handicap wheel to try and better your start time
Spinnaker hoist competition
Prizes for Best dressed 'Royal' crew & boats
Fantastic Alfred's BBQ post-race $ 35. (Bistro open as well)
Spin the wheel to wine some great awards
All funds raised are in support of the Alfred's Community Sailing Program