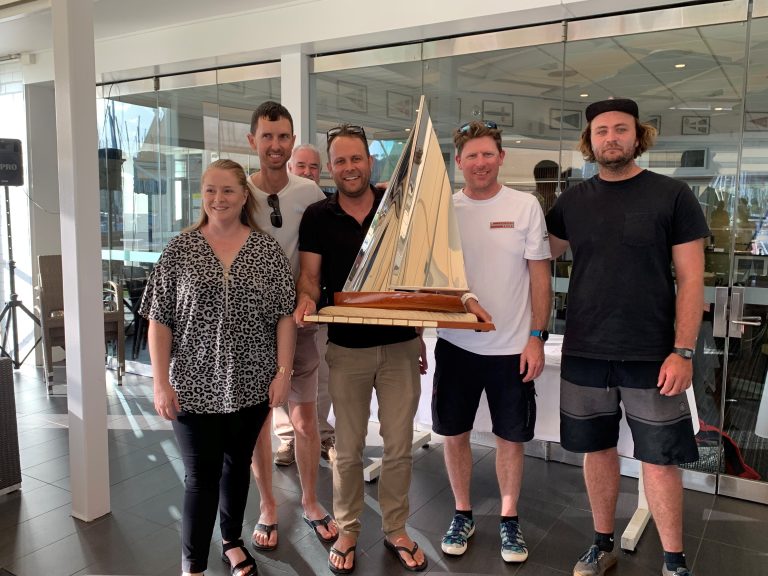 David Lukins Memorial Match Racing Regatta 2022
10 – 11 September 2022
Eight teams representing current, past RPAYC Youth Development Squad and Members will match up against each other in this weekend's annual regatta.
After a two year absence due to Covid 19 the Grade 4 Regatta is firmly set back into the clubs annual calendar of events.
Formalities see teams complete weigh-in early Saturday morning, with a slight increase allowance made to the typical crew weight limit ahead of a 0900hrs briefing where the teams will hit the water to battle it out for the passionate inclusion of having one's team names added to the David Lukins Hall of Fame Perpetual Trophy.
Three-time winner Thomas Spithill said, "it's great to be back racing again for the David Lukins Trophy and against such a high quality of my peers, David Lukins was an inspirational leader and I'm proud to be a part of the event".
Saturday's forecast is predicted to be a Westerly, 8-10knots.
The two-day regatta will consist of a match racing single round robin, sail offs, semi-final and the all-important finals to determine 2022 Winners.
Sailing Manager Brendan Rourke commented "It's fantastic to see so many members from across the near 30yrs of Youth Development participating this weekend from our founding YD Squad to our current Squad. With the sailing season starting this weekend and a picture perfect Pittwater we are going to see great rivalries on water and social laughs back in the club house".
The question is who is the favourite team going into the 2022 event? Will it be the 2019 winning Team lead by – Murray Gordan in 2022? Or will Spithill be looking for his 4th tile victory? Or will match racing World Sailing top ranked skipper Alister Read take the victory? One thing is for sure the 2022 team line up is full of skills and strong sailors!
Time will tell who the champions will be… stay tuned!
The Regatta is held in memory of David Lukins. David was a tireless volunteer around the club, helping out in a variety of areas such as kids learn to sail, Centreboard, Youth Development mentoring, race management, & umpiring just to name a few. This resulted in David receiving one of the clubs most prestigious awards, Volunteer of the year for 1998-99.