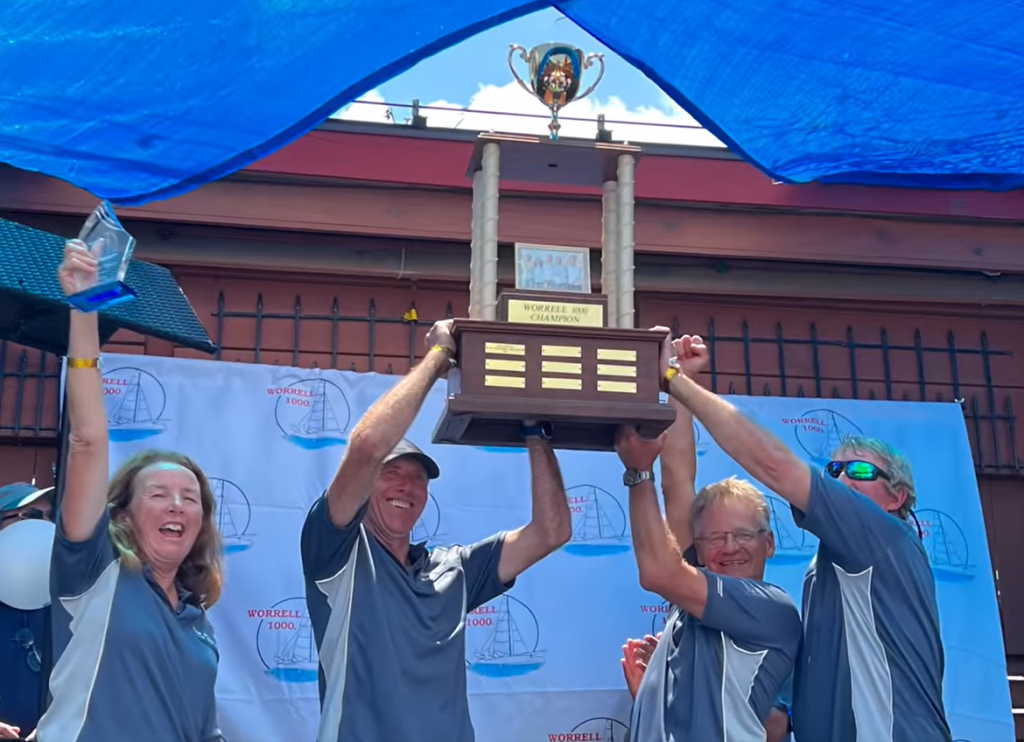 Chris Way & Rod Waterhouse have taken out the 2022 Worrell 1000 Race. 
The Worrell1000 is a 1000 mile race along the coast of Florida completed in 14 legs, in catamarans. Some might classify this race as borderline crazy, with boats entering & finishing each leg through surf beaches, sometimes at night. This race has included a capsize at the finish line and other nail-biting incidents.

The race has just finished in Florida, with Team Australia coming first, including RPAYC member Chris Way.
Hats off for coming in first place. True legends sail the Worrell 1000.
| Place | Team | Time |
| --- | --- | --- |
| 1 | Team Australia – Chris Way & Rod Waterhouse | 87:40:44 |
| 2 | Team Fast Forward Composites | 90:35:38 |
| 3 | Team Rudee's | 91:45:38 |
| 4 | Rocket 88 Racing | 94:30:13 |
| 5 | Team Allen | 96:47:15 |
| 6 | The Clean Sailors | 98:40:40 |
| 7 | Team Sonnenklar | 102:05:56 |
| 8 | Team Outer Banks | 104:23:31 |
| 9 | Cat in the Hat | 111:30:55 |
| 10 | Way of Life | 112:04:22 |
| 11 | Team Restream | 117:35:09 |
| 12 | Team Recreational8 | 122:01:55 |
| 13 | Team Netherlands | 125:07:57 |