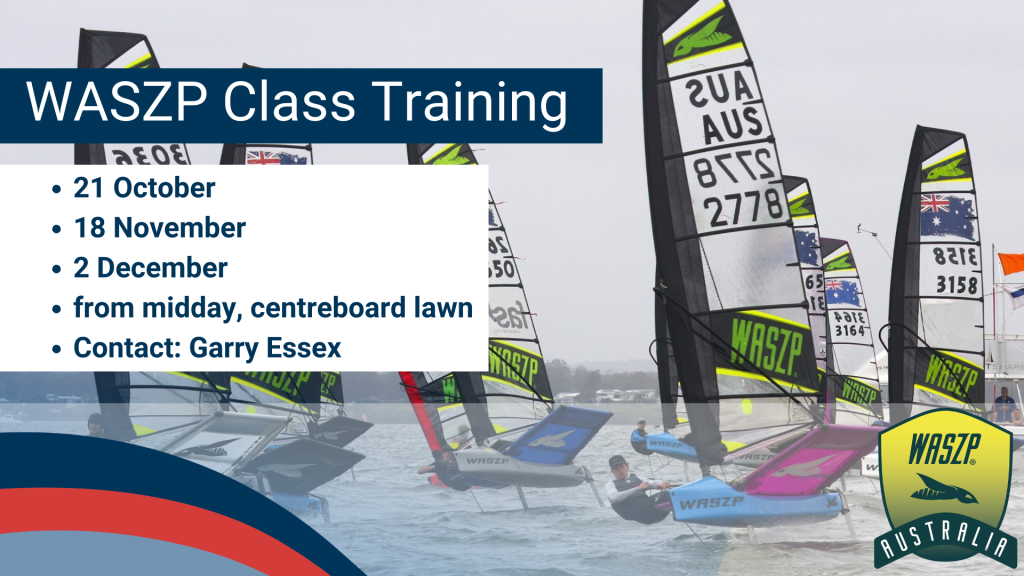 Waszp Class Training Sessions
Elevate Your Sailing Experience Embark on a Thrilling Adventure with Foiling Sailing in the Waszp Class.
Designed for members proficient in sailing a Waszp class dinghy, these "Practice Foiling " training sessions are your gateway to foiling and practice for the coming NSW Slalom Regatta.
Saturday target times from 12 to 5 pm.
Sessions are planned considering optimal weather conditions (10-15 knots), and availability of participants and volunteers, primarily targeting weekends
A dedicated volunteer "Foiling Captain" aboard a RHIB will oversee sessions. Volunteers will be assisting with boat launching, safety, and facilitating participant exchange onto a boat.
Note: These sessions are non-competitive and focused on skill acquisition and enhancement. 
Meet on the RPAYC Centeboard Lawn. 
Speak with Garry Essex for further details. 
Waszp NSW Slalom Regatta - 11-12 November, 2023
Returning to Pittwater after a successful inaugural edition last season, the NSW Slalom over 2 days will be a cracking event.
Schedule
Saturday 11
Race Briefing 1130hrs
Warning Signal 1300hrs
Post race, Halyards Open
Sunday 12
Race Briefing 0945hts
First Warning 1100hrs
Presentation and Sausage Sizzle, Halyards
The Atomic Ski is up for grabs for the pure downwind racing aspects of the weekend and there is likely to be a formal long-distance race thrown in to get the fleet tuned in to this format prior to the Games in December.
STORAGE FACILITIES
Coach boats requiring Berthing or Hardstand Facilities shall pre-book by phoning Waterfront on 02 9998 3741 or waterfront@rpayc.com.au no later than the close of entry.
Competitor boat storage will be available on the RPAYC Centreboard Lawn. A Zone area will be marked out. Trailers are required to be stored in the RPAYC Crystal Bay Car Park.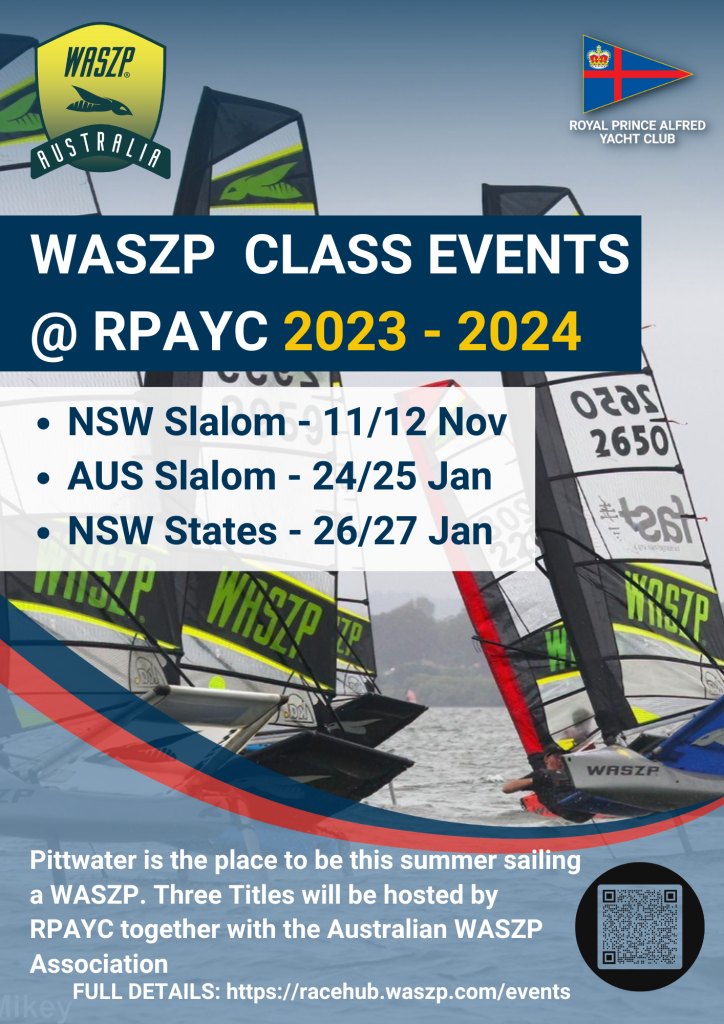 Australian Slalom Regatta - 23-24 January, 2024
The Royal Prince Alfred Yacht Club will host the inaugural Australian National Slalom Championships on the sparkling waters of Pittwater, Sydney from 24-25th January 2024,
Note, this Slalom event is immediately prior to the NSW State Championships, also at RPAYC 26-27 Jan 2024.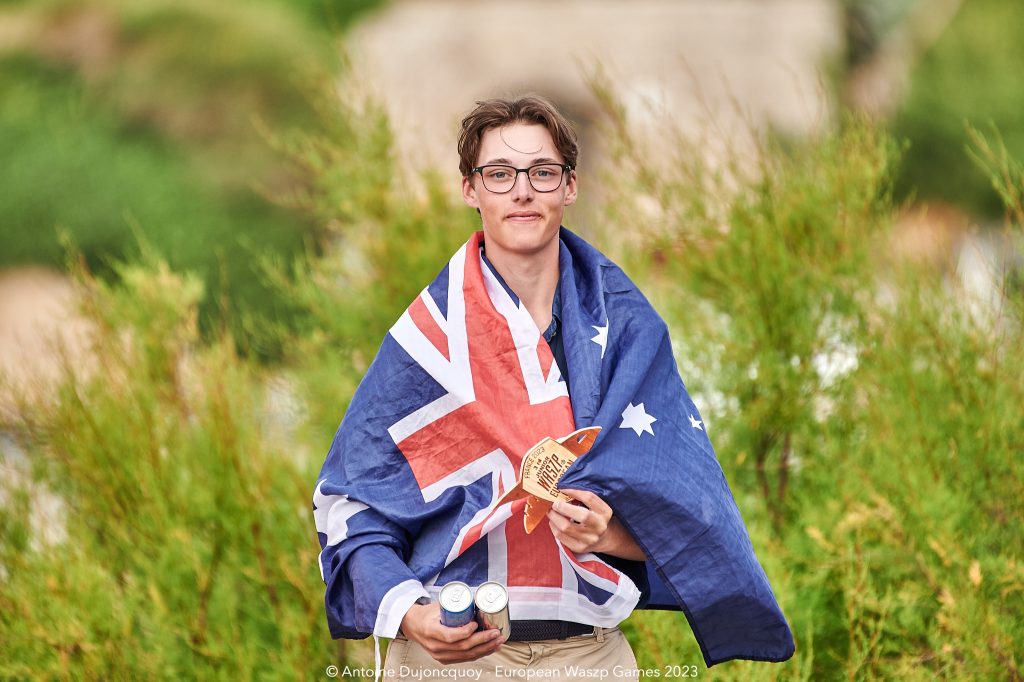 NSW State Titles Regatta - 26-27 January, 2024
Following immediate on from the Australian Slalom Nationals are the NSW State Titles.
Two days of regatta racing on Pittwater.