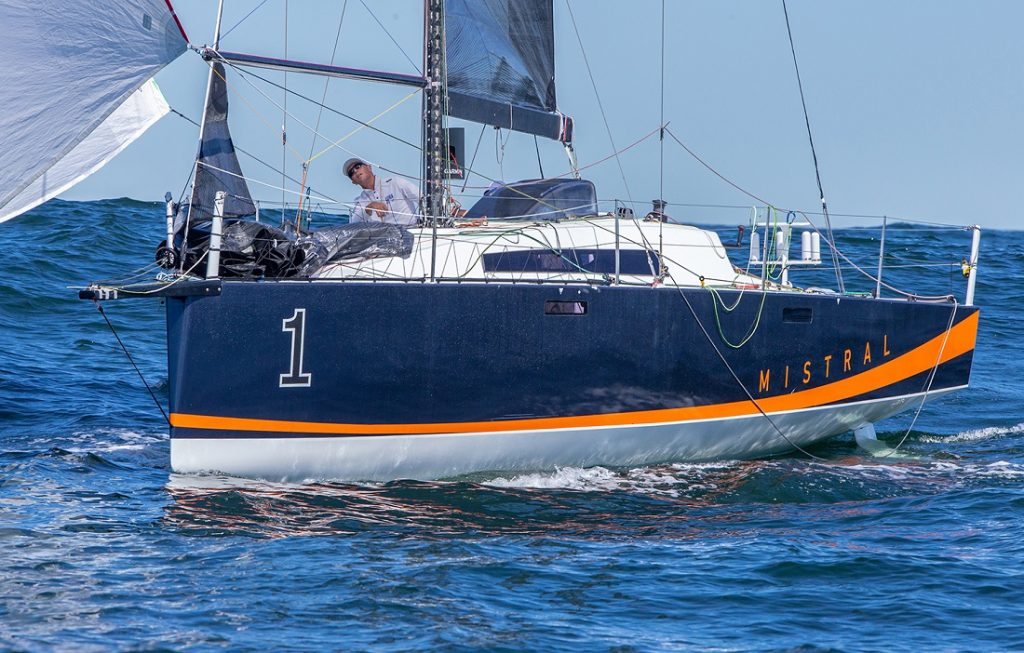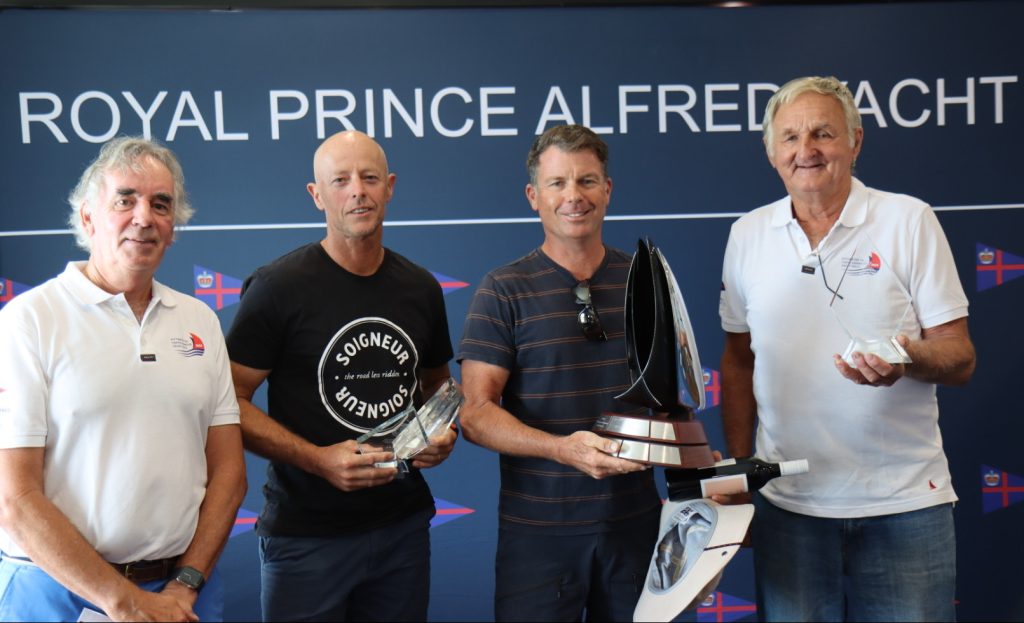 Rupert Henry's Mistral, co-skippered by Greg O'Shea, has been announced winner of the 2023 Pittwater to Coffs Harbour Yacht Race from another double-handed crew, Jules Hall and Jan 'Clogs' Scholten on Disko Trooper Contender Sailcloth.
The two boats from the Cruising Yacht Club of Australia repeated their feat of top two overall in last year's Cabbage Tree Island Race and each led the Pittwater to Coffs race at various points. In fact the 226 nautical mile coastal classic nearly ended in a double-handed shoo-in, but Craig Douglas and his fully crewed Popeye broke the stranglehold to claim third overall. 
Henry said of the Royal Prince Alfred Yacht Club's challenging light weather race, "It was a good double-handed fleet and weatherwise it suited the smaller boats (his is a Lombard 34). It was a good fleet all around. We were lucky the bigger faster boats didn't get too far away from us.
"We watched the other double-handers closely. We also picked fully crewed boats to keep up with, like Popeye, XS Moment (Ray Hudson) and Tempo (Michael Smith) – she sailed well," Henry said of the Kernan 44.
"We didn't have a lot of rest, but we had fun. All in all it was a soft race that suited the slippery designs like the J99 (Disko Trooper) that was constantly snapping at our heals."
Henry continued, We'd get a break, then park up. The wind went around the clock twice during the race – unusual for a shorter race. So there were a few sail changes and lots of spinnaker packing."
Around Port Macquarie the bigger boats got away from Mistral and Disko Trooper, but the pair reeled them in.
"There's a lot of good sailors here," Henry mused. "They take this race quite seriously. Calendar wise, it's a good one for finding good crew. Lot of heavies in the bar, so you know it's high standard of racing," said the yachtsman who had not done the race previously.
With long time co-skipper, O'Shea, Henry also won the IRC Two-Handed division of the 2022 Rolex Sydney Hobart. With his former yacht, Chinese Whisper, the two clean-swept the 2018 Melbourne Osaka double-handed yacht race, taking line and overall wins in all categories and smashing the race record. They are a hard act to beat.
In a real family affair, Henry's father, David Henry ,also contested the race two-handed with his modified Sydney 36 Cruiser Racer, Philosopher and finished 15th overall.
"While we were bobbing around still racing, my son (Otto), was doing the delivery back to Sydney on Andoo Comanche," he said of the three generations of sailors in his family.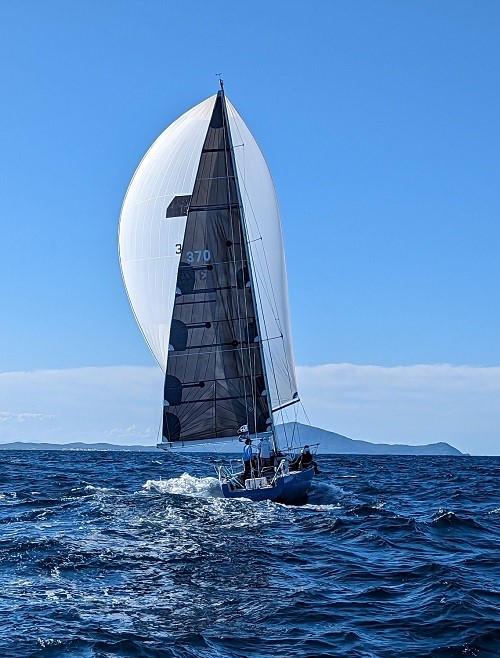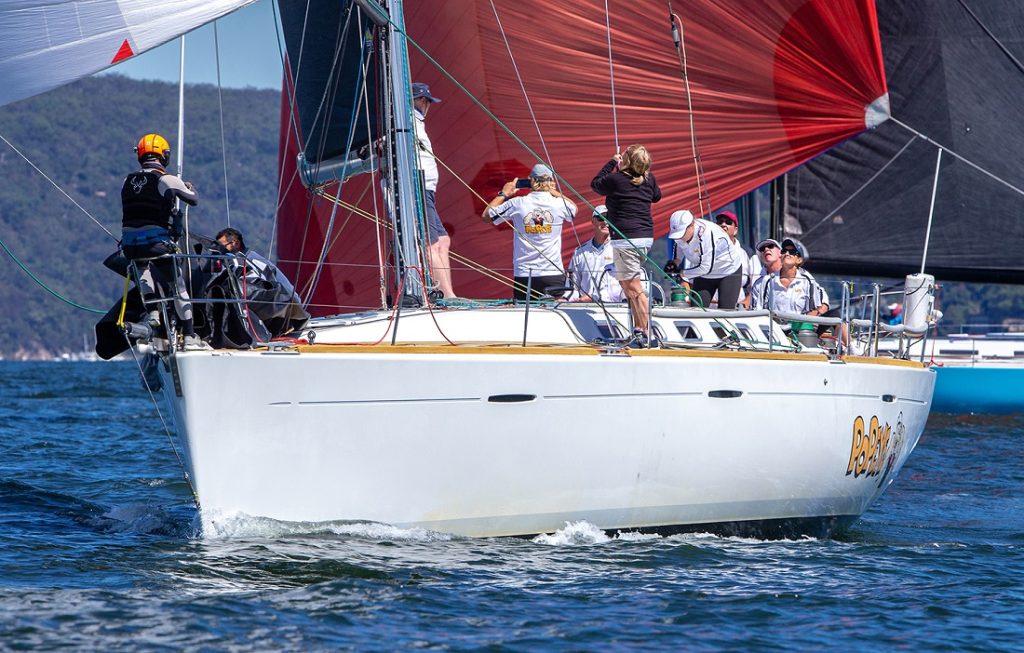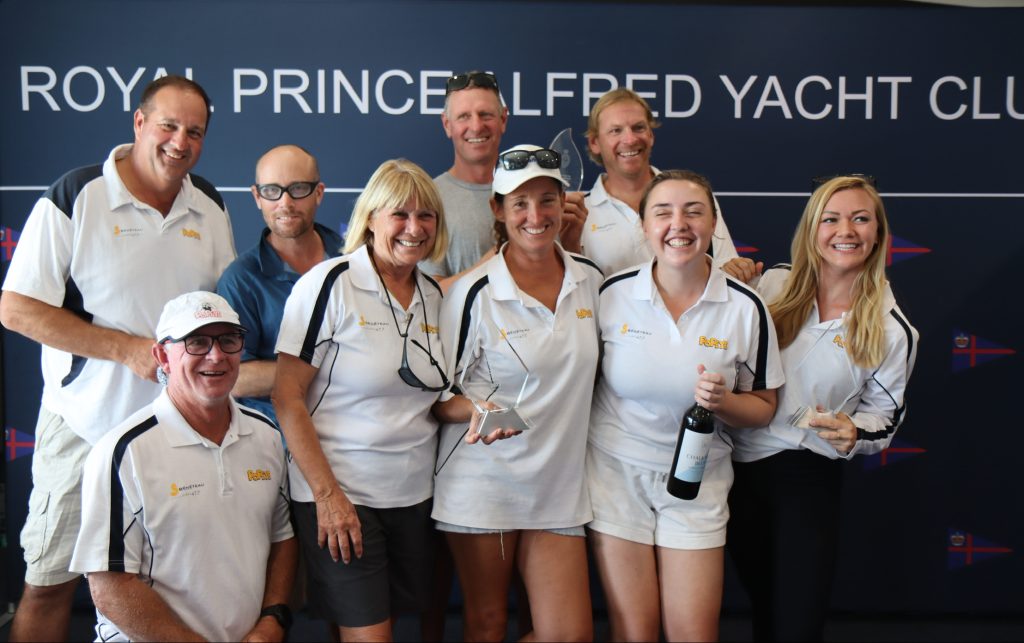 Disko-Trooper Contender Sailcloth gave Mistral a good run for their money and also topped the ORC leaderboard from other two-handers, Chris O'Neill/Ian Smith's Blue Planet (which won PHS overall) and Rum Rebellion (Shane Connolly/Tony Sutton).
Hall commented, "It was a fabulous race, a thinking race. We were keeping a close eye on Mistral and they obviously sailed a fantastic race. Our start was good, but around Cape Three Points we were in a lull. Mistral got a jump on us at Newcastle as they were better placed when land breeze kicked in."
The 2021 Sydney Hobart Two-handed winner acknowledged the hardest part of the race was from Smoky Cape to the finish.
"Then the sou easter came in as forecast and we took off," Hall said. "We were doing 7 knots and Mistral 3 knots and we thought 'this is it', but then it reversed. It was pouring with rain. We couldn't see a thing. The sou easter came back but was too late for us!
He agreed balancing current and wind was hard and that keeping a close eye on that and the water temperature was imperative. "You couldn't make a single mistake. Little mistakes made a big difference on that course.
"We had a great boat-on-boat race with She's The Culprit (owned by the Culprit Syndicate from Newcastle). We'd be in front of them, then they'd get in front of us. It was good fun."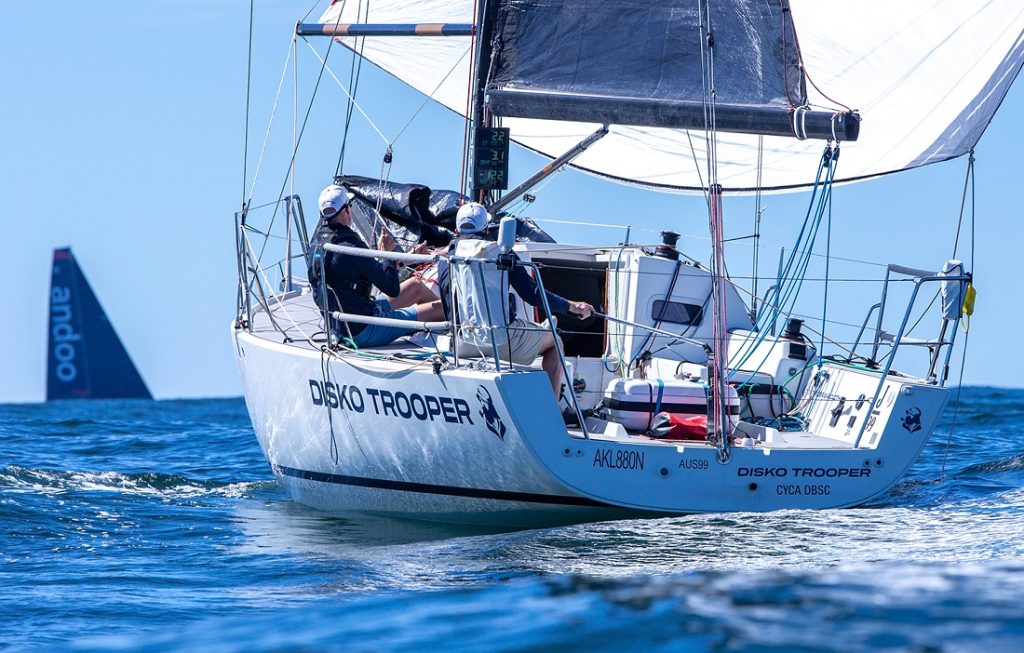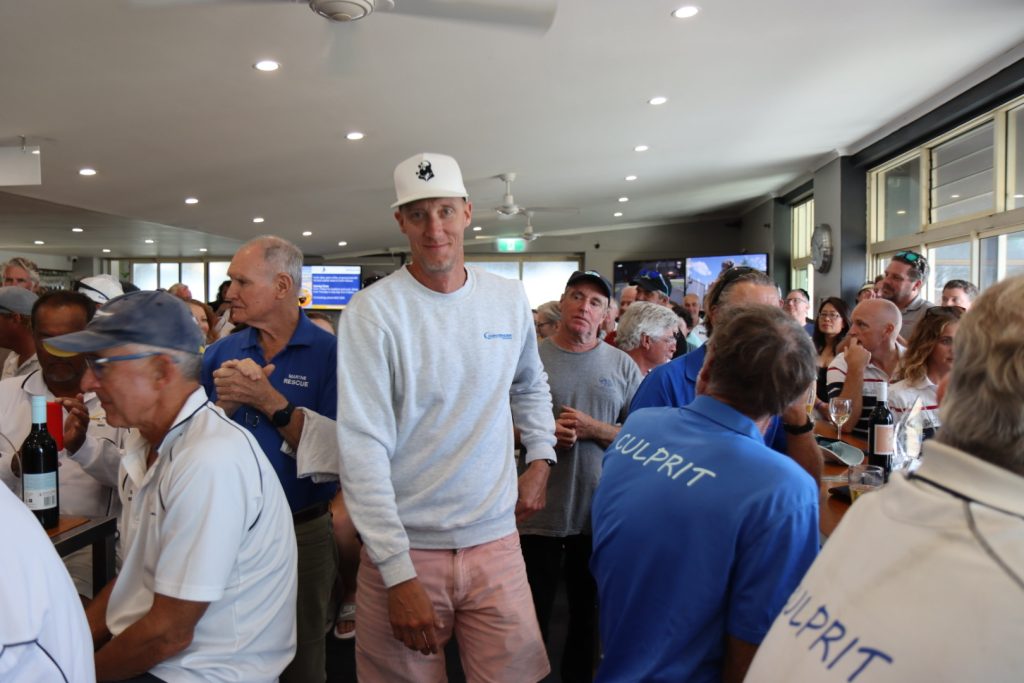 Popeye beat double-handed Rum Rebellion to third place by just eight minutes. A thrilled Craig Douglas said his Beneteau First 47.7 "is probably the heaviest boat in the fleet. She's old with furniture, microwaves, the lot on board, but I worked out how to make her go.
"We had the boat prepared, the right sails and the right people. The greatest thing that made a difference was tactics. We kept the boat going in light air and that's what got us to stay with the lead boats in the first three or four hours."
Popeye sailed the least miles of the fleet (227nms as witnessed by the tracker). "And we were aware of doing that," Douglass said. We didn't rhumbline it, but we calculated tide and current to sailing as few miles as possible.
"Having Julie Hodder navigating and Shane Guanaria on tactics worked well. We genuinely worked hard," the Middle Harbour Yacht Club yachtsman said.
Dale Mitchell's Rex, which took the multihull record and line honours yesterday, was also declared overall winner under the Offshore Multihull Rating Rule (OMR). Drew Carruthers' self-designed and built Rushour, placed second and Darren Drew's Wind Cheetah third.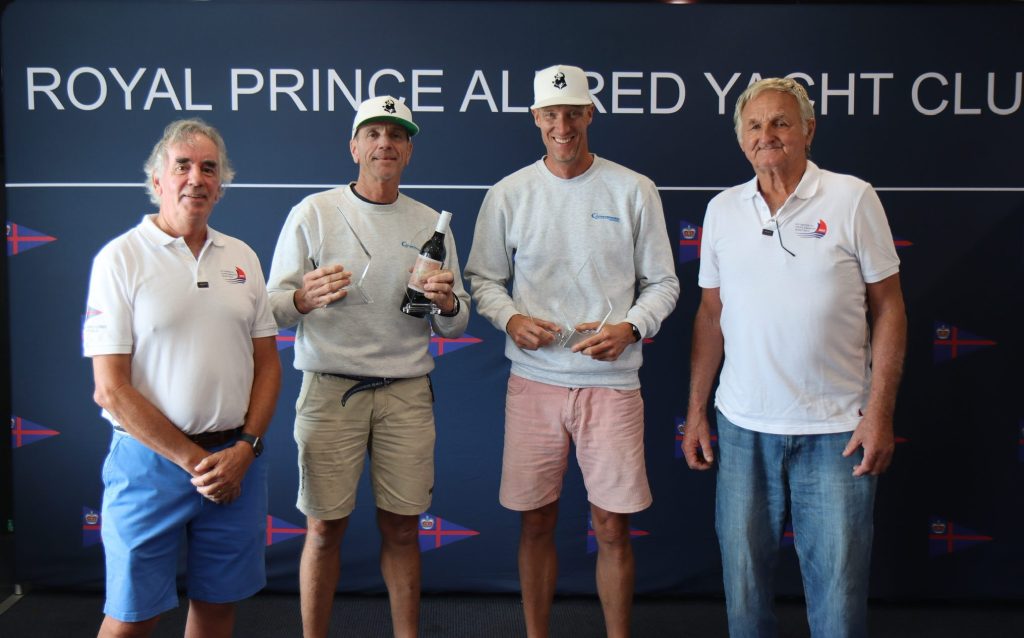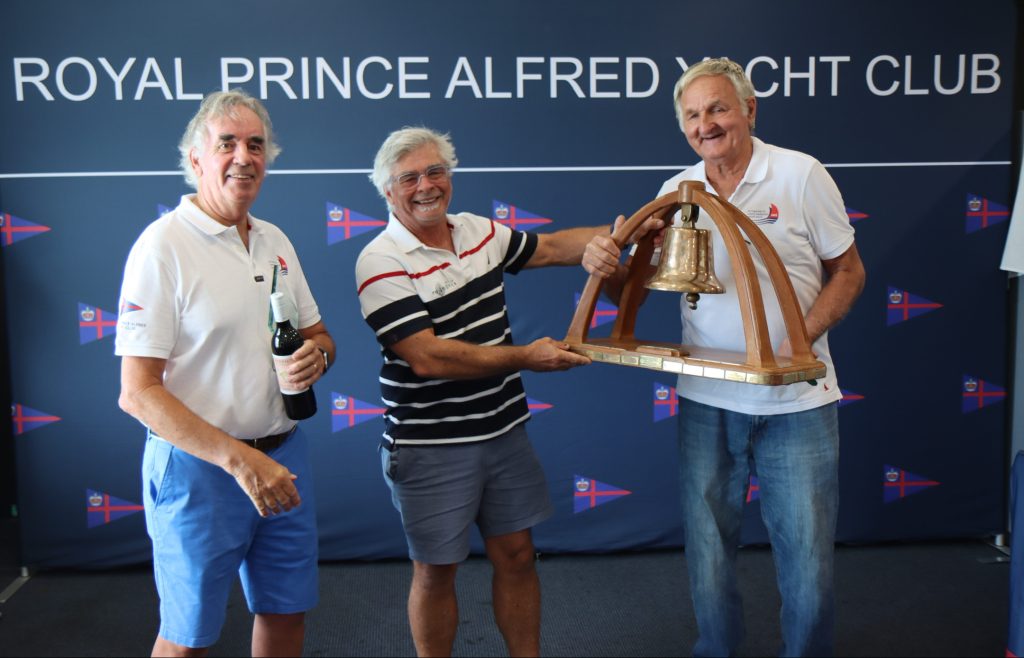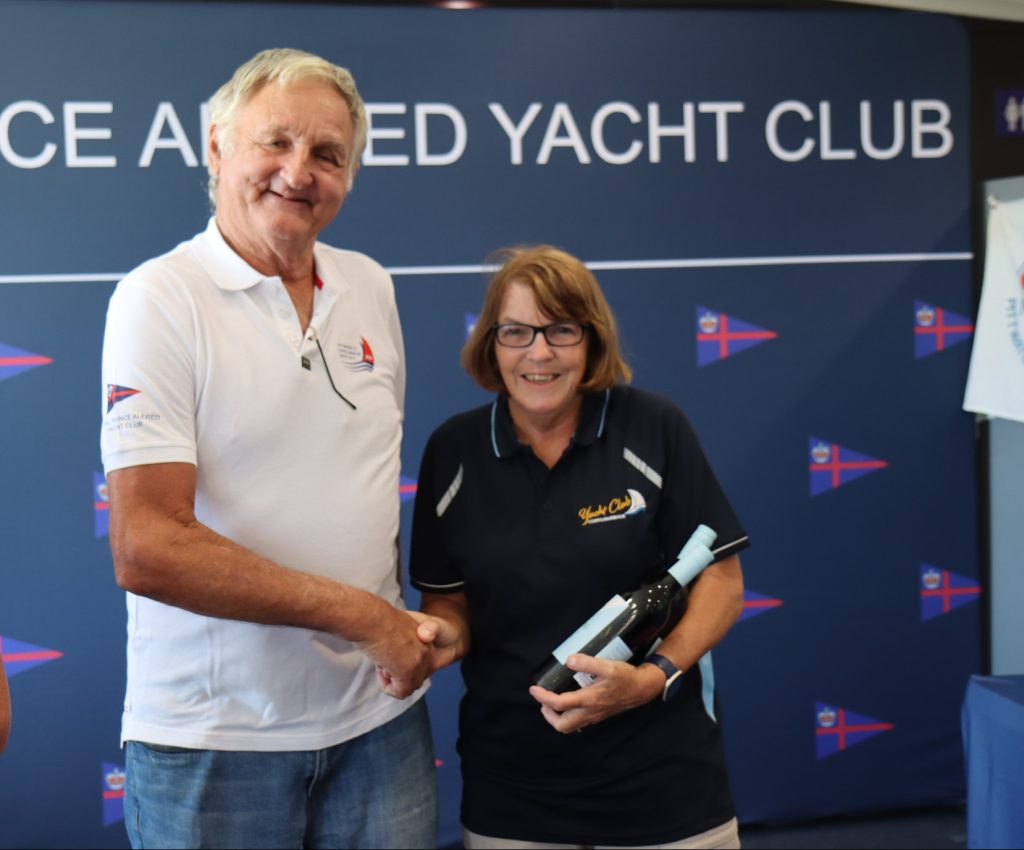 Socials:
@rpayc
#rpayc
#pitt2coffs
#p2c
Further information:
Di Pearson
Nautical Promotions
Email: nautical3@bigpond.com
Phone: 0410 792 131