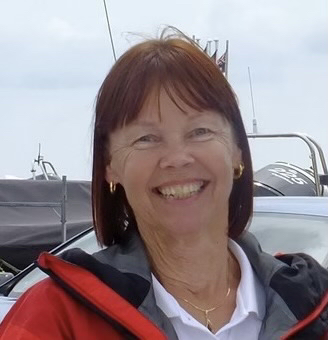 Introducing our new SailFit Personal Trainer Pia Lehtonen-Davies.
Pia will be available for Personal Training on Tuesday and Thursdays and will be running our new Core Strength Classes – these classes are a beautiful blend of flexibility, stability, mobility and strength using Pilates based exercises (mainly floor based) and are gentle classes suitable for all ages and levels.
Our Core Strength Classes will be on Tuesday at 9.30am and Thursday at 8.30am starting next week (Tuesday 10th Jan).
A little background on Pia:
"In my life before Australia I was an intensive care nurse in Finland. Very soon after arriving in Sydney in 2000 I became interested in working on the preventive side of health.
 I have worked as a Personal Trainer since 2001, working with clients in gym based, home and outdoor settings. In the 17 years I also worked for Northern Sydney Health leading strength training classes for older adults.
My passion is keeping people independent by improving strength, balance, stability and mobility according to individual ability…and also dinghy sailing!"
As our January Special, we are offering 3×30 minute PT sessions with Pia for $99. If you would like to claim this offer or book in for any of the group classes, please call or message our gym manager Tana on 0478 034 659.
To upgrade your Membership to include the Sailfit Package contact Leah Solomon at membership@rpoayc.com.au or Tel 9998 3700.