Olympians return on Day One of Sail Sydney
16/12/2022
Olympians Matt Wearn, Mara Stransky, Tom Burton, Jason Waterhouse and Lisa Darmanin all marked their return to domestic competition with race wins on day one of a windy Sail Sydney.
Across the day competitors were met with big breezes across the Harbour, which averaged up to 25 knots by late afternoon.
Reigning Olympic Champion Wearn is returning from an extended lay-off, with his last outing a Covid-impacted fifth at Hyeres in April.
"It was a good day out there, I got a first and a second which is solid," commented Wearn.
"There were some pretty testing conditions with the big southerly coming in, but it was great fun and good to be out with the guys doing some racing. I think we've got another three days of these conditions, so recovery is going to be the most important thing from now on."
Australian Sailing Team ILCA 7 Coach Rafa Trujillo shared his delight at the return of Wearn.
"The whole team is happy to have Wearny back after his illness earlier in the year," said Trujillo.
"We had a beautiful South-Easterly today in the Sound with big waves and 16-18 knots. It was a bit challenging with the big swell coming through the Heads. We are returning from a break after the Europeans so there were some sore legs out there, but everyone finished with a big smile after a great day out on the water."
Stransky overcame a disappointing first race where some errors saw her finish fifth to bounce back and win race two.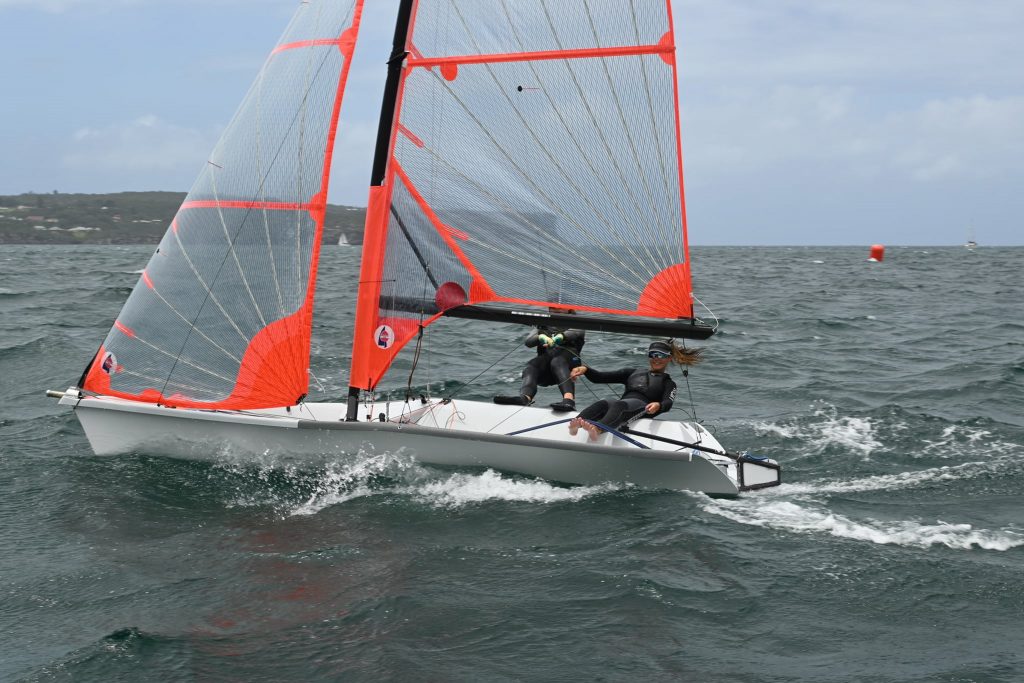 Waterhouse and Darmanin flexed their muscles in the Nacra 17 class, winning all three races on offer.
Sienna Brown and Darcy Robins from Sydney's Royal Prince Alfred Yacht Club had a strong day in the 29er class, where they sit in equal second.
"We had quite a big and competitive fleet out at Woollahra today," commented Brown. "The wind was quite high, it was building all session and made the conditions quite choppy."
"We had three races today and the starts were really tricky with the size of our fleet but we're really happy with our results," added Roberts. "It was a great day on the water."
The big winds are expected to stay over the weekend, ensuring plenty more action is to come over the remaining three days of competition.
Racing is scheduled to commence from midday AEDT Friday.
Visit the Sail Sydney website for more information on the regatta, and view a full list of results here.
Media Contact:
Michael Martin
Head of Marketing and Communications, Australian Sailing