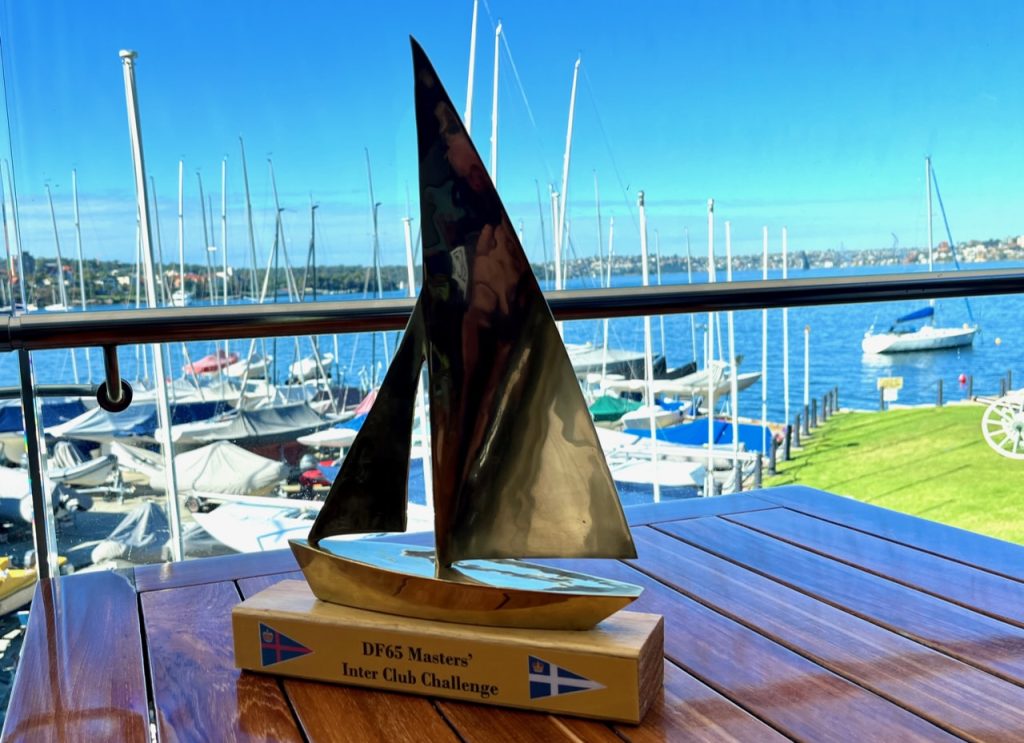 Some months back an idea was floated to pit the experienced DF65 sailors from Royal Sydney Yacht Squadron against the best sailors from the Royal Prince Alfred Yacht Club's relatively new fleet of DF65 radio controlled yachts.
The event was the brain child of Nicholas Hogg who is a member of both clubs and before long a Notice of Race was issued for the inaugural DF65 Master's Inter Club Challenge, to be contested at RSYS on Tuesday 18th July.
The format was to be a low point scoring fleet racing series where sailors from both clubs were split into two equal sized teams, and raced in separate fleets against a team from the other club. Only the top three boats from a club in each race were scored across an eight race series and each club's cumulative score determined the winning club.
After a short potstponement the course was set and racing got underway in a light NW breeze on a sunny Sydney winter's morning.
The scoreboard for the Green Fleet looked a little one sided in favour of RPAYC, despite some very close racing. Phil Burgess scored four bullets from eight races, while Rick Murray and Greig Ebeling also scored race wins to round out the top three spots.
In the Yellow Fleet, Kel Burgess from RSYS started strongly with two wins, closely followed be Rik Hart and Warwick Crossman. As racing continued Warwick found some extra boat speed to score five wins from eight races, while Kel Burgess and Rik Hart finished second and third respectively.
The final results showed RPAYC finishing on top this year with a fairly comfortable margin, but in reality it was not a true indication of just how close many races were.
The event was wrapped up with a terrific lunch and presentations on the balcony of RSYS overlooking the harbour, where RPAYC's team captain Greig Ebeling accepted the perpetual trophy and assured our hosts they'd be made equally welcome at Pittwater when they come to wrest their trophy back.
Credit/ Warwick Crossman