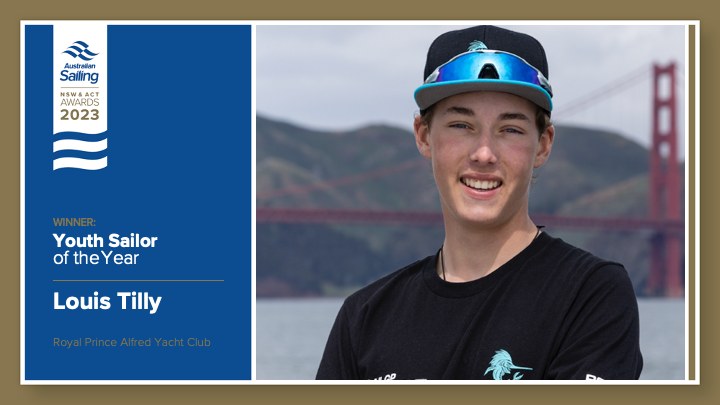 Congratulations to Louis Tilly for winning the Youth Sailor of the Year Award for the 2023 NSW/ ACT Sailing Awards!
The past 12 months have seen Louis gain many first and second places at State, National and International levels in the WASZP as well as representing the Royal Prince Alfred Yacht Club (RPAYC) in Match Racing. Louis has instigated and instructed at several "Try a WASZP" days at the RPAYC. This has been one of the reasons behind the strong growth in the Class on Pittwater.
At SailGP Inspire in Sydney, not only did he come first on the water, he formed a team that won the media award through their efforts promoting the event and WASZP class on social media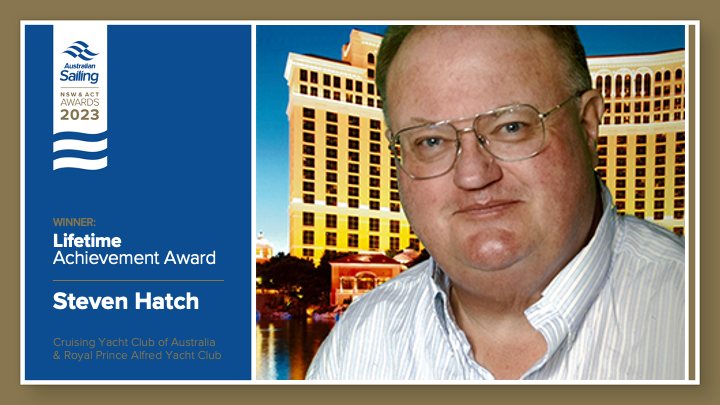 Congratulations to Steven Hatch for winning the Lifetime Achievement Award for the 2023 NSW/ ACT Sailing Awards!
Steve became interested in the racing rules at a young age. He became a National Judge in the early 90's and sits on the Protest Committees at Royal Prince Alfred Yacht Club, CYCA, RSYS and regularly assists many other clubs with rules issues and hearings.
Steve became a World Sailing International Judge and International Umpire in 1995 and an International Race Officer in 1998. He is the equal 4th longest serving International Umpire at World Sailing and has been appointed to a number of World Sailing Committees over the years including Match and Teams Committees and the associated Rules and Calls working parties.
Special recognition is also give to the following members nominate for their performance and efforts throughout the 2022-23 season.
Life Time Achievement:
Richard Hudson
Steve Hatch
Sports Promotion
Jervis Tilly
Male Team for the Year
Jim Colley & Shaun Connor
Youth Sailor of the Year
Louis Tilly
Female Team & Female(s) of the Year
Women's Racing Team – 
Stacy Jackson & Katie Spithill-Pellew