A unique opportunity exists for a marine related based business to base themselves at a waterside location offering world class facilities and a built-in client base.
On offer are two offices which are available to the right business as a package or may be considered separately.
We seek marine related businesses that will complement the 'one stop' convenience provided by our Boatyard and marine facilities to Club Members and visitors on the Club Marina.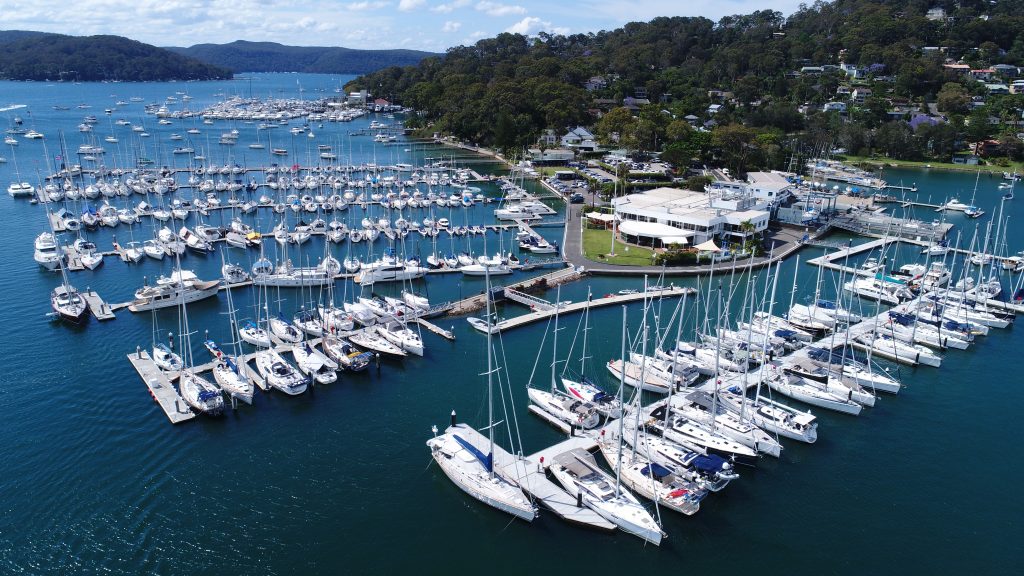 The Club's onsite tenants provide professional services to meet the boat maintenance needs of Club Members and visitors from Sydney and afar. Club tenants work with the Club's Boatyard to provide a 'one stop shop' for boat maintenance and the marina attracts visitors from all over the world.
The Club has over 1900 Members and there are 600 boats in permanent storage, visitor berthing is available and the Club welcomes thousands of visitors each year on the marina and through the boatyard.
Our Club offers year-round inshore and offshore yacht racing, cruising, centreboard dinghy racing, sail training and courses.
The Layout – Green Point Tenant Building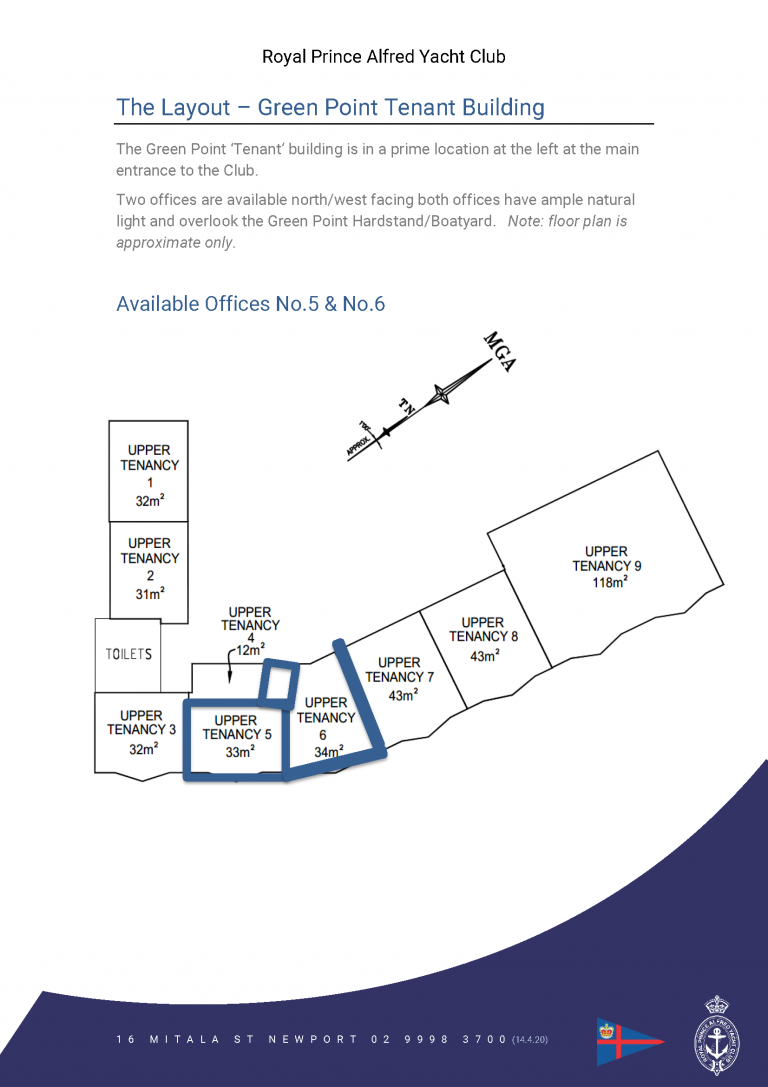 The Green Point 'Tenant' building is in a prime location at the left at the main entrance to the Club.
Two offices are available north/west facing both offices have ample natural light and overlook the Green Point Hardstand/Boatyard. Note: floor plan is approximate only.
Site Inspections
Appointments are essential and can be arranged by contacting;
Damien Goff
Telephone: (02) 9998 3700
Email: management@rpayc.com.au
Submissions
EOI Submissions should be submitted via;
Email: management@rpayc.com.au