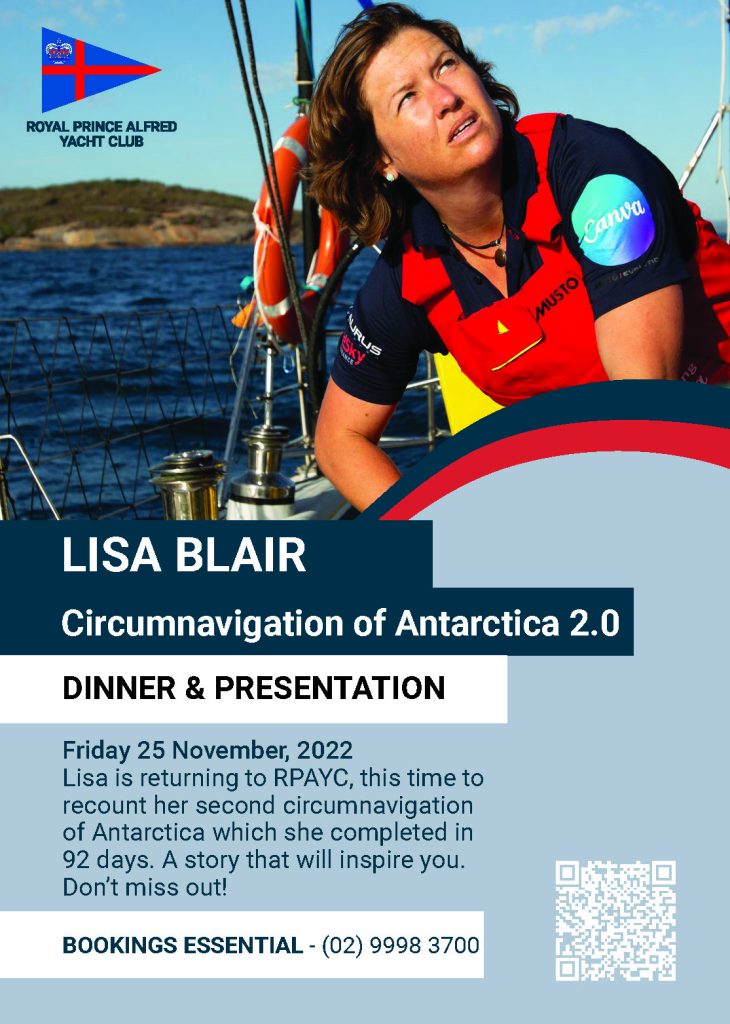 An evening with Lisa Blair 
On Friday evening, 25th November, Lisa is returning to RPAYC, this time to recount her second circumnavigation of Antarctica which she completed in 92 days, faster than Russian Fedor Konyukhov's original solo circumnavigation in 102 days in 2008.  No dismasting this time, but plenty of knock downs, storms, five storey waves and repairs at sea.  Not content with this, she also carried out numerous scientific experiments and collected over 180 micro plastic samples.  A story that will inspire you.
Don't miss out!
Enjoy Friday in the Edinburgh Bar and Lounge before enjoying the alternative drop dinner in Halyards.
The Presentation will commence at 2030hrs. Bookings are essential by Wednesday 23 November.
Book via Reception on 9998 3700