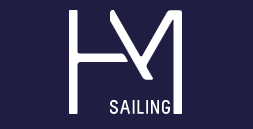 29er Class Training
HM Sailing will be starting 29er Class training this term at the Royal Prince Alfred Yacht Club on a casual basis for all interested sailors. Harry and his team of coaches bring a wealth of experience and knowledge in coaching the 29er class and other feeder classes. The Club looks forward to working with HM Sailing as our newest Class training partners.
Next Saturday 9am-1pm, there will be an introduction session. If you are interested in joining training, please contact admin@hmsailing.com.au
Upcoming term 1 training dates:
Saturday, March 19 (9am-1pm)
Saturday, April 2 (9am-1pm)
In Term 2, the HM Sailing 29er Program will commence with a tiered training structure. More details will be published next week.
HM Sailing will be going to the Victorian Youth Championships in the April school holidays to provide teams with pre-training and regatta support. If you are interested or would like more information, please contact HM Sailing directly.