It's the Finals! And boy were the teams and the race officials under pressure today, those that can master the conditions rise to the top.
As predicted, Pittwater was frothing and choppy, as the wicked wind from the West, blasted across the 'Big Pond' with gusts of up to 27knts averaging a solid 21knts. 
The race committee vessel displayed 'AP' as the fleet sheltered under the lee of Longnose Point as they reassessed racing this morning. "We're in for a bit of a wait…" said this week's Race Officer Ted Anderson.
With the westerly in full force and increasing throughout the day  the temperature on Pittwater was also rising, the Kiwi lads couldn't stand the heat any longer, so whilst they waited for racing to begin tested out the sea temperature, 
"Any sharks in Pittwater bro?" "Nah, mate. You'll be sweet" was the reply from a confident Aussie!
A first for the event, it is with great misfortune, that racing of Day 4, the finals of the HARKEN International Match Racing Championship, has officially been ABANDONED…. 1438hrs. "That's the first time i've never finished a full regatta", Said Anderson.
Mother Nature has played her part here, but the safety of all competitors and officials must come first.
The Race Committee stuck with it, but as everyone headed back across the 'Big Pond' in Pittwater, it has become clear that racing was always going to be difficult. 
As a result, the final placings are calculated from the overall positions after the double Round Robin and that of the Semi Final positions raced on Saturday. 
FINAL PLACINGS
2022 WINNERS – Prieto-Low (RFBYC)
Paul (RSYS)
Brennan (BYC)
Torre (RFBYC)
Hyde (RNZYS)
Kemp, D'Arcy (RPAYC)
Hamilton (RNZYS)
Kemp, Daniel (RPAYC)
Williams (CYCA)
Le Dreau (CNC)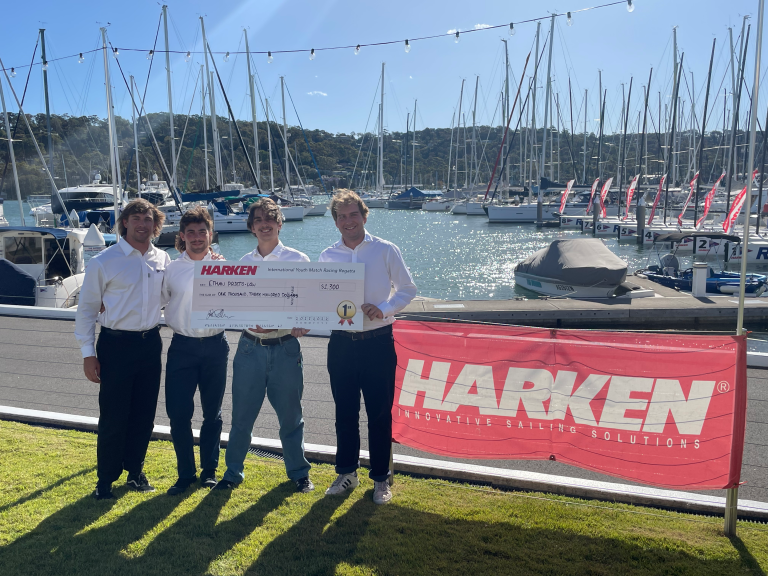 The event was a huge success on and off the water, congratulations to all the crews and coaches that have traveled great distances to once again represent their clubs in the Harken International Youth Match Racing Championship. 
Youth sailing is as strong as ever and the RPAYC welcomes back teams for the 2023 Harken International Youth Match Racing Championship. 
The race management team led by Ted Anderson did a superb job in the tough conditions that never let up over the Championship. As to did the events fantastic team of Umpires, which also welcomed new faces to the Harken from across the globe. Kohei Imazu, the President of Match Racing Japan, Katie Maxim from the USW and John Rountree from New Zealand.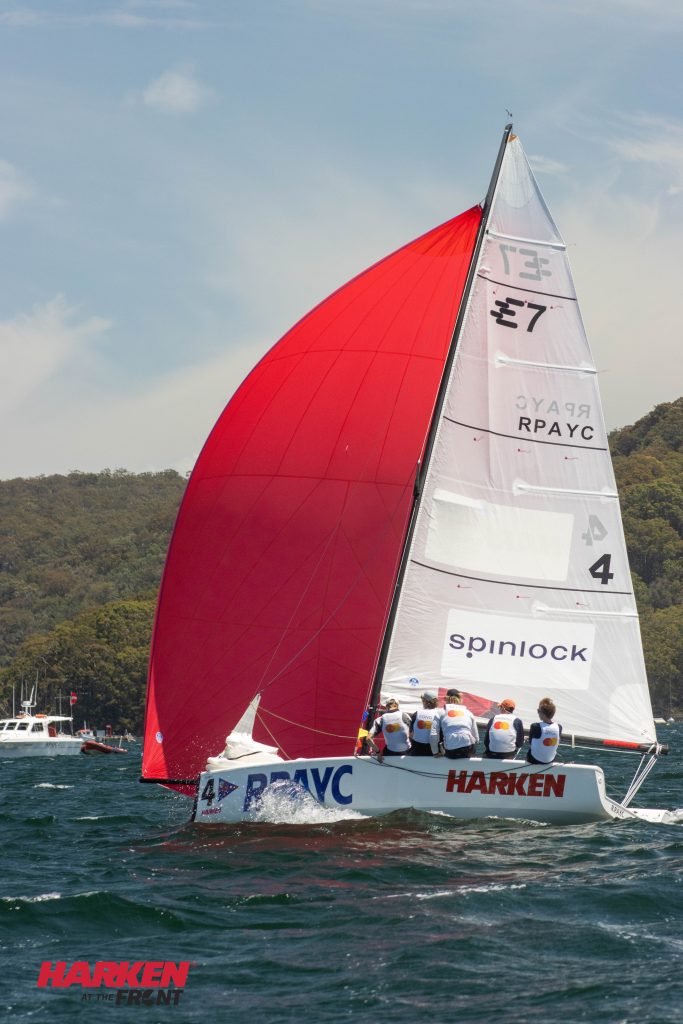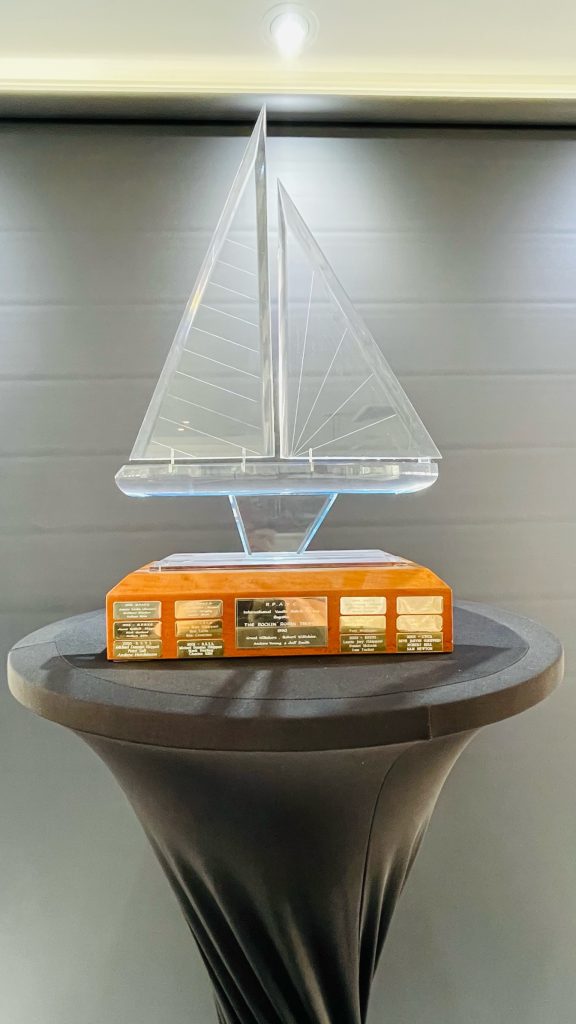 Full Competitor List 
Ethan Prieto-Low, Adam Brenz-Verca, Raff Torre, George Angus – Royal Freshwater Bay Yacht Club
Marcello Torre, Owen Ready, James Hackett, Nathan Gulliksen, Riley Evans – Royal Freshwater Bay Yacht Club
Josh Hyde, Jack Manning, Zach Fong, Cody Coughlan, Ryder Ellis – Royal New Zealand Yacht Squadron
Chelsea Williams, Nick Drummond, Hugo Leeming, Hamish Vass, Audrey Scheu – Cruising Yacht Club of Australia
Max Paul, Zac West, Brooke Wilson, Jameson Prescott, Abigail Gilbert – Royal Sydney Yacht Squadron
Brayden Hamilton, Chloe Salthouse, Crue Ellis, Kahurangi Nepia, Luc Gladwell – Royal New Zealand Yacht Squadron
Max Brennan, Peter Sangmeister, Morgan Pinckney, Mark Murray – Balboa Yacht Club
Kevin Le Dréau, Emmy Verge, Samuel Peyrard Obry, Esteban Guilbert, Achile Rozand – Cercle Nautique Caledonien
D'Arcy Kemp, Louis Tilly, Joshua Paulson, Hugo Butterworth, Annabelle Connery – Royal Prince Alfred Yacht Club
Daniel Kemp, Charlie Verity, Lachlan Wallace, Hannah McCutcheon, Sophie Aitken – Royal Prince Alfred Yacht Club
2022 HARKEN International Youth Match Racing Championship Umpire Team:
• Chief Umpire: Ben Fels (International Umpire, AUS)
• John Rountree (International Umpire, NZL)
• Kohei Imazu (International Umpire, JPN)
• Katie Maxim (National Umpire, USA)
• Richard Slater (International Umpire, AUS)
• Robert Armstrong (National Umpire, AUS)
• Robyn Tames (State Umpire, AUS)
• Simon Barrington (State Umpire, AUS)