The Dicko Cup originated in early 1950s by S.R. Dickinson whose role was the organiser, handicapper, judge and sailing committee for the "Dicko" Cup. Originally being held on New Year's Eve and continuing onto New Year's Day the event started as a fun loving event with no prerequisites to enter only a "carnival spirit." Boats from all over Sydney would migrate to Pittwater to enjoy the company of Dicko and his wife as they were renowned for their hospitality.
The 50th Anniversary of the Dicko Cup 2023 saw 17 yachts sail to Hallett's beach with quite a number of other member yachts joining the beach party.
Race started in a light to medium SE breeze and a number of yachts carried their spinnaker making a colorful sight down Pittwater.
After the run/reach to Lion Island the fleet of 17 yachts reached against a strong ebb tide to finish off Challenger head. The gun boat was Revolver closely followed by Windy Two.
The Halletts beach party started with the secret Treasure hunt. After 10 minutes of frantic digging 3 bottles of a gold substance and one severed head was unearthed from the sand.
The return Race on Sunday was eventually started in 5-6 knots of NW breeze just inside West Head. Unfortunately, the breeze didn't last and the ripping outgoing tide meant the race was abandoned.
The results from Race one meant the placings of the 50th Dicko Cup was:
1st Bullwinkle. Peter Farrugia
2nd Echo. Tom Brewer
3rd Xcalibure. Sal Ridulfo
Thank you to Rob & Virginia McClelland for their time as Hosts & Race Management over the weekend.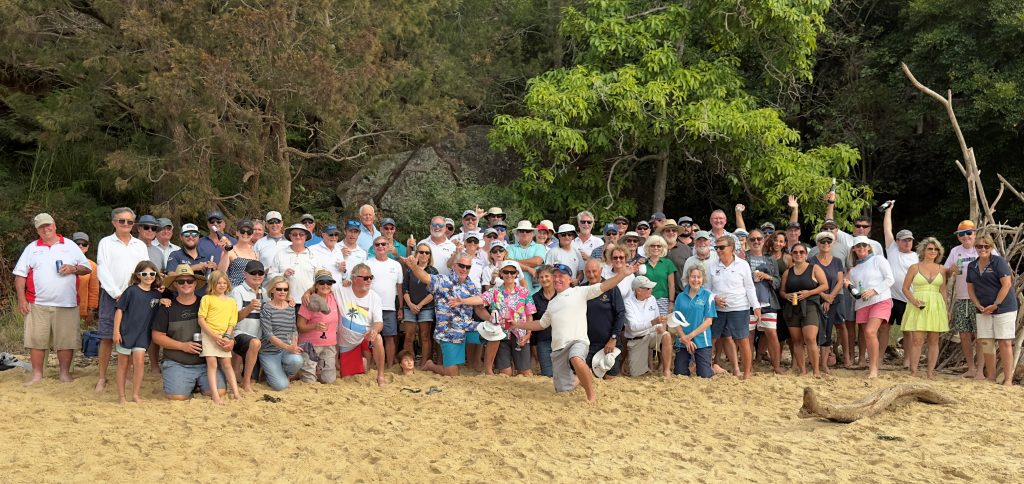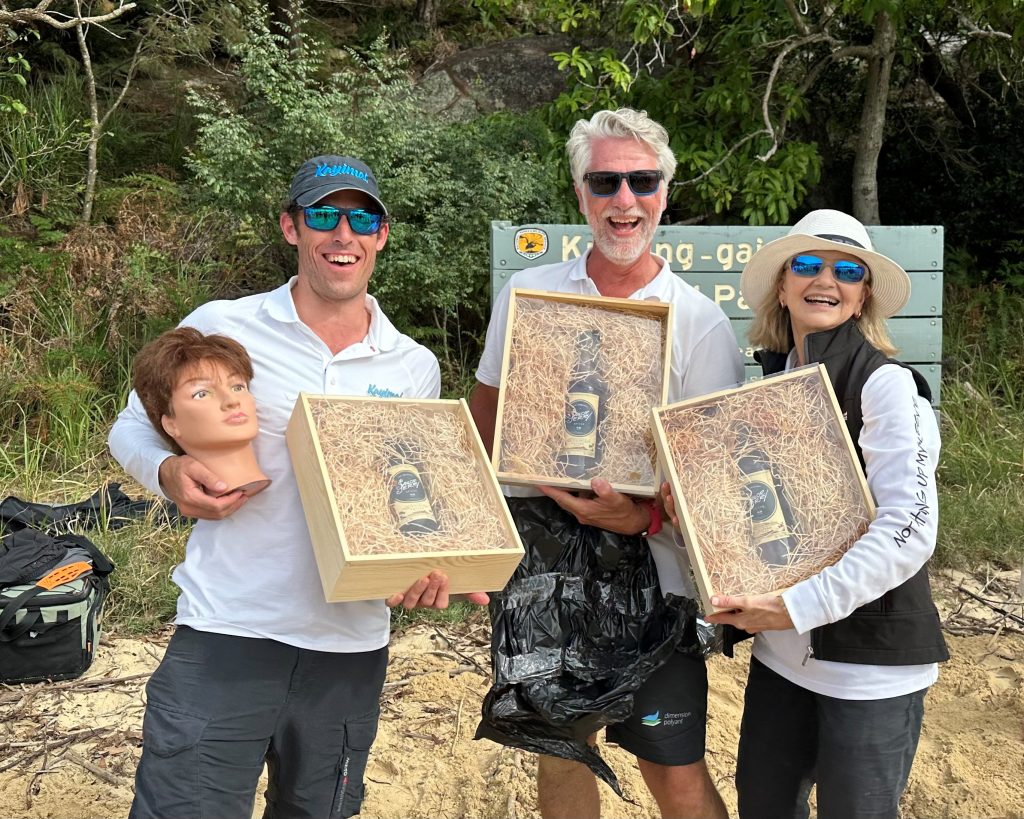 Winners of the Hallets Beach Treasure Hunt