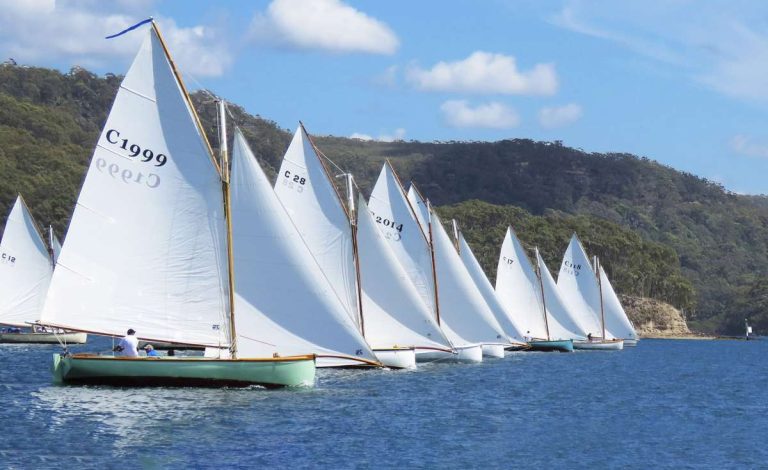 Couta Boat Nationals return to NSW.
Avalon Sailing Club on Pittwater hosted the National Couta Boat Titles over the weekend, at least 14 boats made the trip from Melbourne for the regatta along with Jim Wilshire and his boat Southerly coming from Perth… A huge logistical effort!
Saturday's format for the Coutas was 3 windward / leewards, with Mark Foley on Bella taking out all 3 races in a strong breeze and Nick Williams' Wagtail finishing the day in 2nd overall.
Sunday's format was a long Passage race, around Lion Island then back around Scotland Island to the finish. The breeze was light all day and the fleet spread out as they exited Pittwater. A number of boats got trapped with no breeze between Barrenjoey and West Head, spreading the fleet even more. Bella led Wagtail out of the heads, but with local knowledge courtesy of Simon Grosser, Wagtail pulled ahead. Rounding Scotland Island was the final hurdle but with just enough breeze to keep moving, Wagtail crossed the finish line over 4 minutes ahead of Bella.
Overall Line Honours and National Champion was Bella, with Andrew McMillan on Couta Tah taking out the coveted Handicap Championship.
Avalon Sailing Club and Race Office Kingsley Forbes-Smith did a fantastic job running this event, looking forward to more events as the summer racing season builds!