Eight TP52s are slated for the Sydney Harbour start line for the second edition of the 2023 Pallas Capital TP52 Gold Cup Series on March 25-26.
Inshore and offshore courses in NSW are the settings for the four-part series, organised by the Australian TP52 Sailing Association. The hosts are the Cruising Yacht Club of Australia (CYCA), Newcastle Cruising Yacht Club (NCYC) as part of the SailFest Newcastle Regatta (April 15-16), Sail Port Stephens (May 5-7) as part of the IRC Championships, and Royal Prince Alfred Yacht Club (June 10-11) at Pittwater. The winners will be celebrated at a presentation night following the day of racing at RPAYC.
Australian TP52 Sailing Association founder and Class Captain Terry Wetton played a pivotal role in the creation of the Gold Cup. In 2022, the event was no more than a single regatta raced out of NCYC. It was one of the five events that made up the Australian TP52 Sailing Association's inaugural point score series. It has since grown into its own series.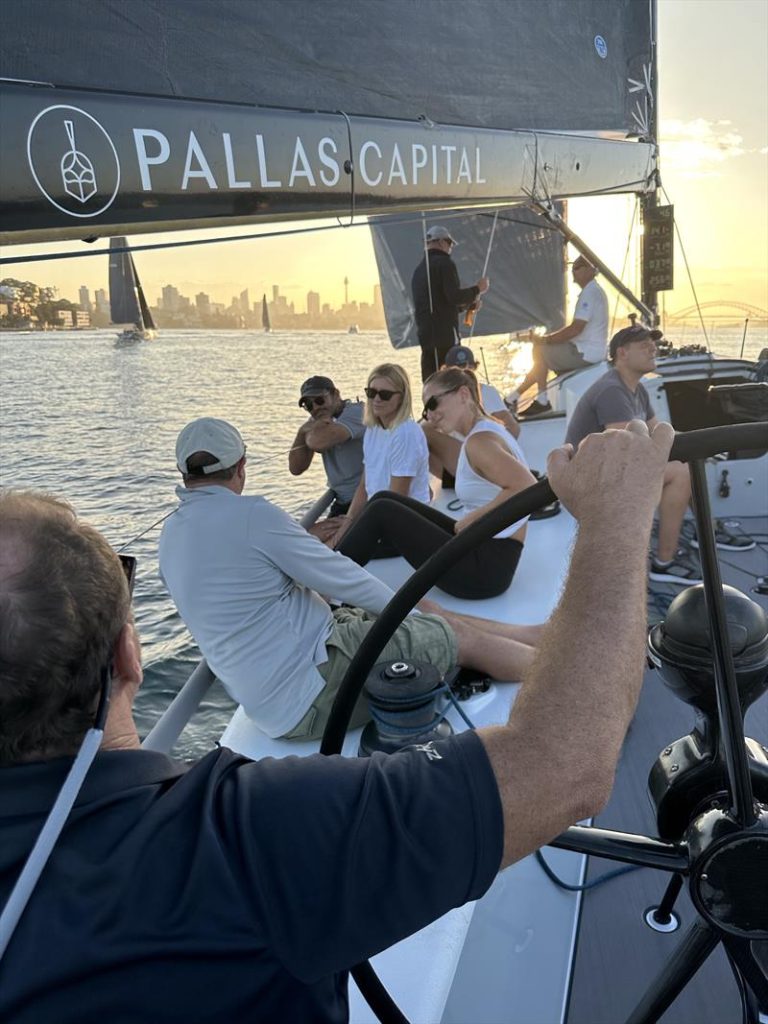 The association aims to develop the profile of the TP52 class in the Australian sailing scene, with the support of the 2023 Gold Cup sponsors – naming rights sponsor Pallas Capital and official Clothing Partner Zhik.
Mark Spring, an Executive Director for commercial real estate (CRE) debt and equity investment management company Pallas Capital, says he is thrilled to be supporting a series and a sport he is deeply passionate about.
Spring owns TP52 Highly Sprung (formerly Stay Clam Hungary), which he bought last June after Spring and his team decided it was time to move on from his Beneteau First 45.
"Mine, and I'm sure the other owners', biggest hope is that more people see this series and watch the racing," Spring said. "And that it attracts other people to own their own TP52s and join this fantastic series and class."
Spring said, it "made sense" for Pallas Capital to sponsor the series, as the company's office is just up the road from Highly Sprung's club and homebase, the CYCA at Rushcutters Bay. Spring and fellow board member, Craig Bannister, among other Pallas Capital employees, are also regulars on board Highly Sprung.
Spring said he is looking forward to seeing the Pallas Capital logo on the sails of the TP52 fleet. He described the class as "the pinnacle of racing boats".
"I'm absolutely proud, proud both for myself and of my team," Spring said.
Spring will be at the helm of Highly Sprung when Act 1 of the Gold Cup starts on Saturday. After Spring bought the boat it received some serious TLC in terms of "colour, comfort but also the serious stuff like keel, rudder, rigging and sails".
Spring and his crew, who are relatively new to TP52s are looking forward to honing their skills throughout the series.
"We've got no expectations of anything at all. We're just happy to be out there really. You'll see a bunch of people with a big smile on their faces because we're racing," Spring said.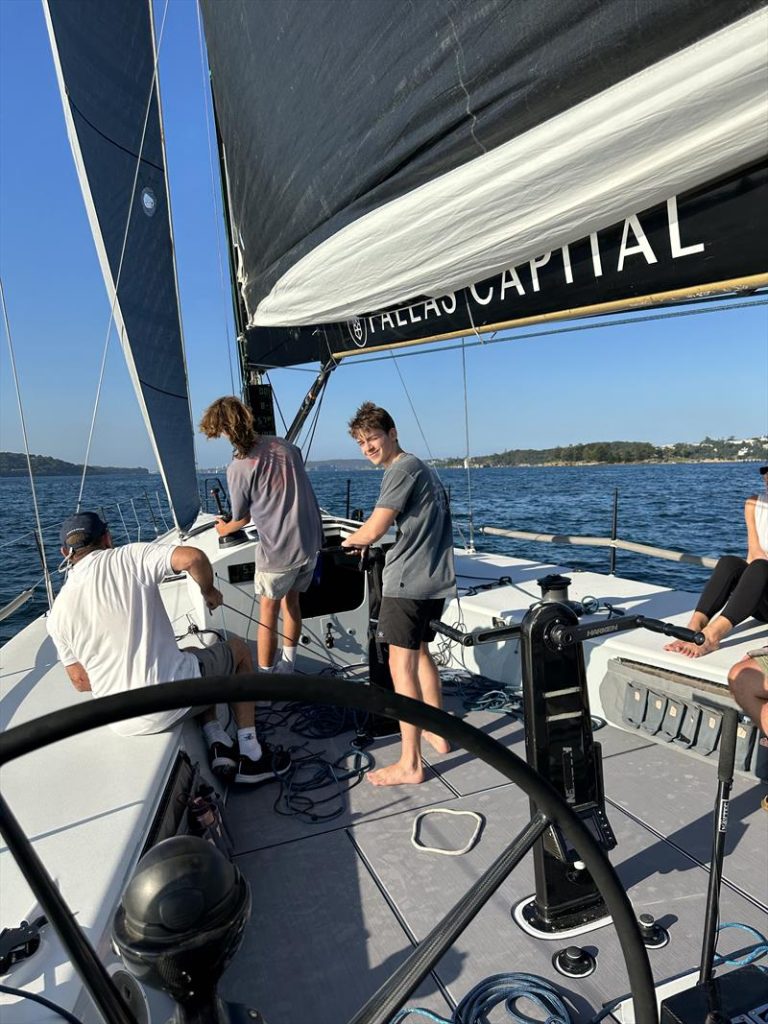 Joining them on the racecourse will be a fleet teeming with experience, including David Doherty's Matador, defending champions of the 2022 TP52 inaugural point score on TPR handicap, and Matt Donald and Chris Townsend's Gweilo, which placed second overall in the 2022 Rolex Sydney Hobart Yacht Race (RSHYR).
The TP52 Gold Cup sailors will be sporting gear provided by Australian-born sailing and water-sports brand Zhik, the Gold Cup's clothing partner. All of the sailors who compete in the series will receive a welcome kit containing Zhik products as well as a "good level of support" from the brand.
Zhik CEO and Australia's most successful Olympic sailor to date, Mat Belcher, said he looked forward to being involved in this critical period of growth for the class.
"It's quite a natural fit," the former 470 sailor said. "Quite a lot of the TP52s use Zhik kit. So, when Terry [Wetton] reached out to us, we jumped at it.
"We're just really trying to support the fleet. It's quite a good synergy for us as we're making a lot of products that are suited for racing on the TP52s."
Although Belcher, who has crewed on Matt Allen's three-time RSHYR overall winner Ichi Ban, won't be sailing in the event, he said he can't wait to witness "some of the best boats and the best teams in Australia" race against each other "in a really high intensity boat-on-boat" environment.
"It's great for an Australian company to be able to support an Australian event."
To keep up to date with the 2023 Pallas Capital TP52 Gold Cup Series, see www.tp52aust.org.au