Competitor Information
As entries continue to increase each day the following competitors information here here to assist streamline your entry and crew communication pre race.
Entry is still open however; there is a late entry fee that will apply to entries received after the 14th March 2021 – if you know of anyone interested in entering, let them know and we would be very happy for you to forward this information to encourage them to enter.
Berthing
Berthing at the RPAYC is included in the entry fee from 24th March 2021 – Friday 26th March 2021, contact the Waterfront team to arrange berthing if you have not already done so; waterfront@rpayc.com.au

For berthing at the finish, Coffs Harbour Marina, please contact the marina directly, this is not included in the entry fee: admin.coffs@starmarinas.com.au
A recent survey of the depths entering Coffs Harbour and the Coffs Harbour Marina shows a minimum depth of 4.5m at low water, the shallowest area is at the end of the old jetty.
Coffs Harbour Marina will also have a couple of little runabouts guiding boats into the marina and towards their berths. Please let us know if you do not intend to stop in Coffs Harbour and whether you will require any assistance with boat transfers.
Baggage Service: RPAYC to Coffs Harbour Marina by Event Master Transport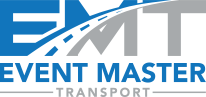 There will be a baggage transport service between RPAYC and Coffs Harbour Marina. Bags will be collected from the RPAYC on Friday 26th March between 0700hrs and 1130hrs. The price list and booking form is available at www.eventmastertransport.com.au
Bags can be collected at Coffs Harbour Marina on arrival.
Entry/Eligibility Documentation
With the race fast approaching, please ensure your race entry documentation is up to date and complete. If you have any questions please contact the Sailing Office; sailing@rpayc.com.au
Boats with valid Australian Sailing Cat 1 or Cat 2 Safety Audits meet the safety requirements of the race, any boats that have a valid Category 3 Safety Audit need to also complete the Cat 3 Plus Form attached and submit it with your valid Category 3 Audit and Category 3 VHF radio form.
Crew Lists
Please update crew lists in TopYacht complete with PLB details (HEX ID). If the crew have AIS MOB beacons please also provide the MMSI numbers on the form provided.
Race Briefing & Crew Party supported by Fever-Tree and Manly Spirits – Thursday 25th March – 1830hrs
Race Briefing is scheduled for Thursday 25th March at 1830hrs, Pittwater Room of the Royal Prince Alfred Yacht Club – the skippers briefing is not mandatory however all skippers/navigators are invited to attend.
The Pittwater to Coffs Harbour Crew Party will kick off following the briefing, all crew, friends and family are invited to attend, food, drink and live music – a great way to catch up with your fellow competitors and an excuse to have a bit of a get together to celebrate for the return of this famous race.
RPAYC Halyards Bar & Bistro
Halyards is open daily from 0900hrs.
Thursday 25th March – 0900hrs until late (Race Briefing and Crew Party from 1830hrs) more info to follow.
Friday 26th March – Breakfast will be available from 0800hrs.
To reserve a table for Breakfast, Lunch or Dinner please call (02) 9998 3700 or email: reception@rpayc.com.au
Tracker Collection / Installation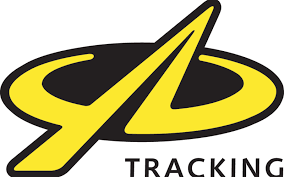 Trackers will be installed from Wednesday 24th March 2021 at the RPAYC. Boats that are not planning to come in to a berth at RPAYC before the race should contact the Sailing Office to arrange tracker installation.
Trackers will be collected at the finish of the race. If a boat is not intending to enter Coffs Harbour at the finish then a boat will come out and collect the tracker and race declaration.
Coffs Harbour Marina – Finish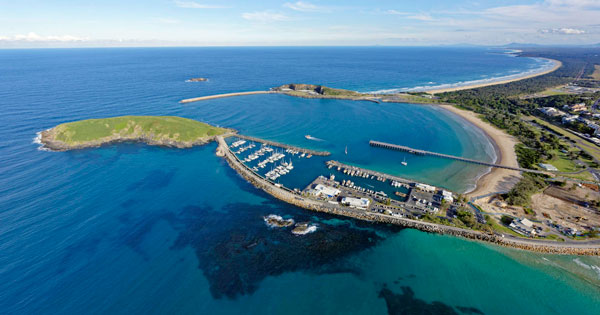 There will be food and drink available throughout the finish on Saturday and Sunday. RPAYC has teamed up with Coffs Harbour Yacht Club and Coffs Harbour Marina to provide food and drinks at the finish of the race.
Media – Help create the story of the race
We know many of you have social media accounts for your boat and are actively posting great content throughout the races that you compete in. We would like to follow and share any content in the build-up and during the race on our social media. Please use the following #pitt2coffs or #rpayc and don't forget to tag us in your posts on Facebook @royalprincealfredyachtclub and @rpayc
For our press releases and promotion of the race; could you please provide us with a picture of the boat and / or crew.
We are keen to profile the yachts and skippers throughout the event, so if you would like to get involved then just answer the following questions and respond to marketing@rpayc.com.au
Is this your first Pittwater to Coffs Race, or how many previous times have you competed in the race?
About the boat and race; what are your ambitions and the optimum conditions for your race and why?
What is it that draws you to the Pittwater to Coffs Harbour Race or ocean racing generally?
There will be media prizes for best social media during the race so please get involved and share your experiences – photos, video, stories etc.
The race media team may be in contact with you directly however if you wish to contact them: marketing@rpayc.com.au
RPAYC Media
Tel. (02) 9998 3700
@rpayc
@royalprincealfredyachtclub
#rpayc
#pitt2coffs
Contact Details
RPAYC Sailing Office
Sailing@rpayc.com.au
Tel. (02) 9998 3700
RPAYC Waterfront – marina bookings
waterfront@rpayc.com.au
Tel. 9998 3700
Coffs Harbour Marina
Admin.coffs@starmarinas.com.au
Tel. (02) 6651 4222
Baggage Service – Event Master Transport
www.eventmastertransport.com.au
Tel. 0414 784 649
Race Committee (during the race)
Sailing@rpayc.com.au
Tel. 0427 477 854
YB Tracking
Viewer: http://yb.tl/pittwater2021
Light Links: http://yb.tl/links/pittwater2021