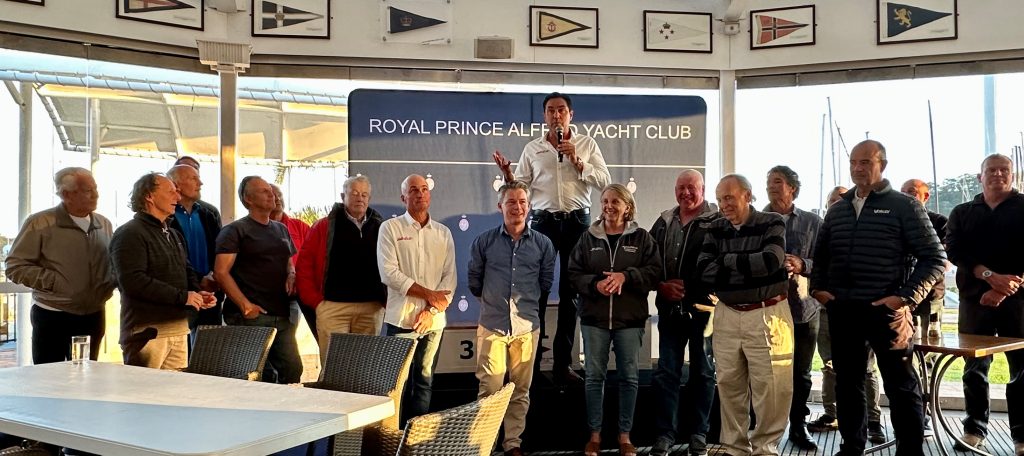 Saturday, July 22nd, saw the revival of an exhilarating memory from 2003 at the Royal Prince Alfred Yacht Club. It was a grand celebration commemorating the team that championed the Admirals Cup with their stalwart leaders Bob Oatley and Colin O'Neil.
The jubilant crews of the victorious Wild Oats and Aftershock reunited, indulging in a wave of nostalgia as they relived their glorious victory of 2003.
Mark Richards, the masterful skipper of Wild Oats, recounted the high-tension race. The suspense was palpable as the race results hung in balance until the final, nerve-wracking hours of the extended competition.
At the race's onset, Australia was the underdog, lagging behind Spain. Their victory depended on an upset: they had to seize the lead while hoping the premier Spanish boat lagged to at least the fourth spot. As fate would have it, this is exactly how the events unfurled, resulting in Australia's triumphant third-time victory in the Admirals Cup, forever imprinted in history.
The saga took an exciting turn when Peter Shipway recollected the thrilling incident of Mark Richards crash gybing at 20 knots aboard Wild Oats. This revolutionary carbon fibre yacht, equipped with a canting keel, was capable of groundbreaking speeds unheard of in previous Admirals Cup events. This astounding manoeuvre saw crewman Marcus Blackmore to shift rapidly from windward to leeward, plunging underwater within moments – a testament to the high-speed, high-stakes world of yacht racing.
The discussion went to the re-starting of the Admiral's Cup in 2025 and how the RPAYC has already lodged its interest in entering a team to defend the 2003 victory.
Written by,
Commodore, Robert McClelland