Just an update too on some of the catamaran events this January by Beau White.
F16 Nationals and Formula CUP were held at Meningie Sailing Club, SA. RPAYC members Emma Rankin and Beau White successfully defended their F16 National title on their foiling Viper that they set up in F16 displacement mode for the event. Some races did not go as planned but they prevailed by the end of the regatta.
Emma and Beau not having a good day in Meningie.In the F16 Single Hander division, Angus Musgrove and Luke Ratcliff from RPA were locked in a battle for the title with Luke Ratcliff coming out on top after 17 races held over 4 days.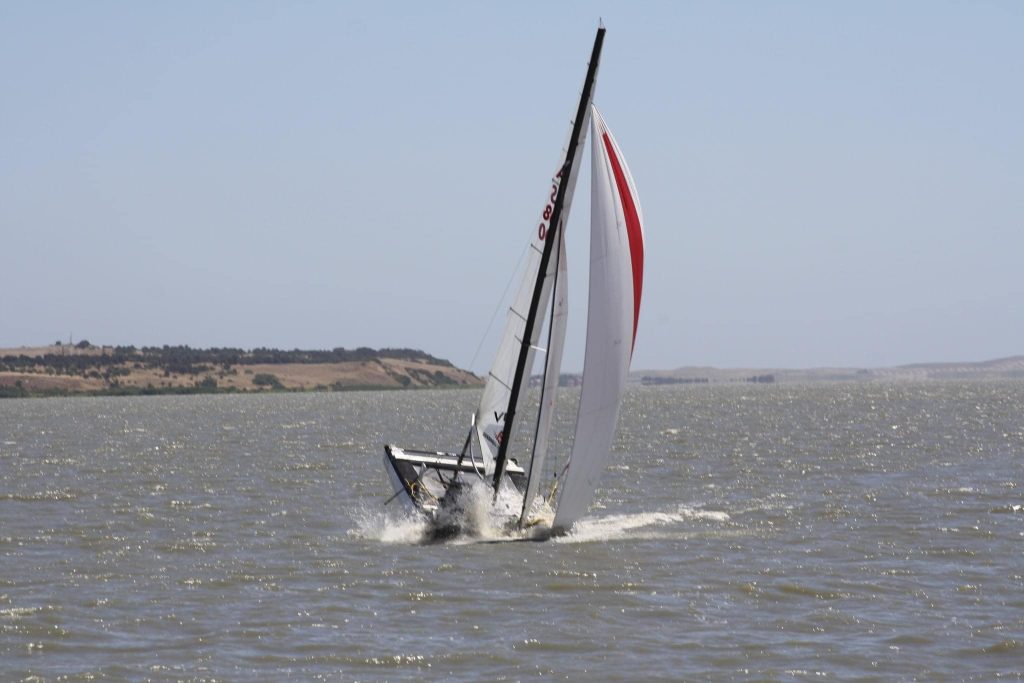 F18 Nationals were held in Kurnell, NSW with a 33 boat fleet racing over 4 days during the Australia day week. Multiple world champions vied for the podium spots in some very exciting racing in good conditions. RPAYC sailors were well represented with Emma Rankin and Beau White bringing their Goodall Design Akurra home in 6th place.
Luke Ratcliff stood in on the final day as crew for Beau to assist Emma in defending their position.
Beau White and Emma Rankin in the tick of the action at Kurnell F18 Australian National Championship
Other RPAYC team Nick Reader and Simon Skoog (fresh in from Switzerland) fought in the midpack to secure 21st position.
Simon and Nick at the F18 Nationals.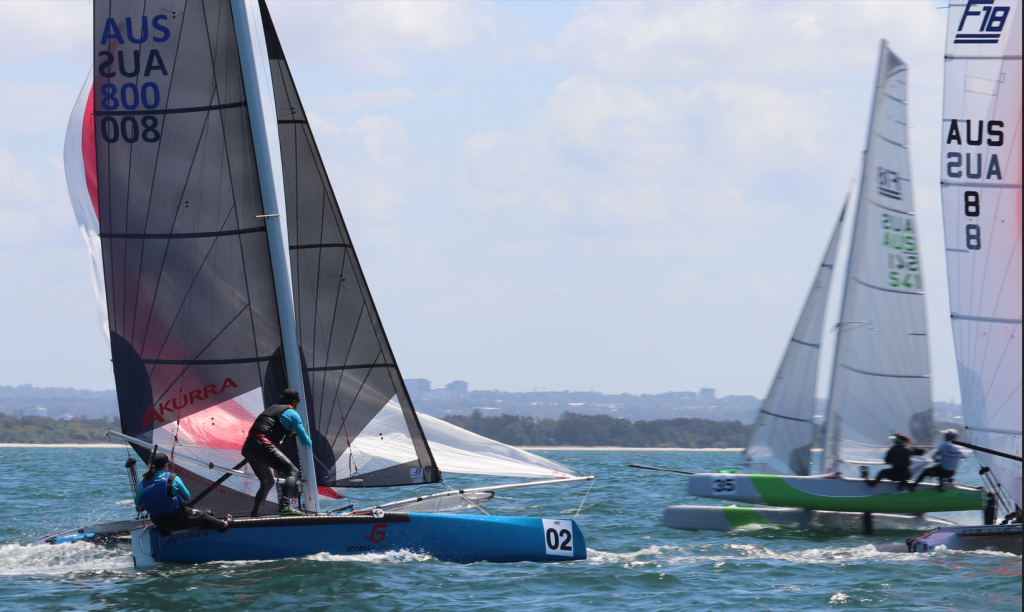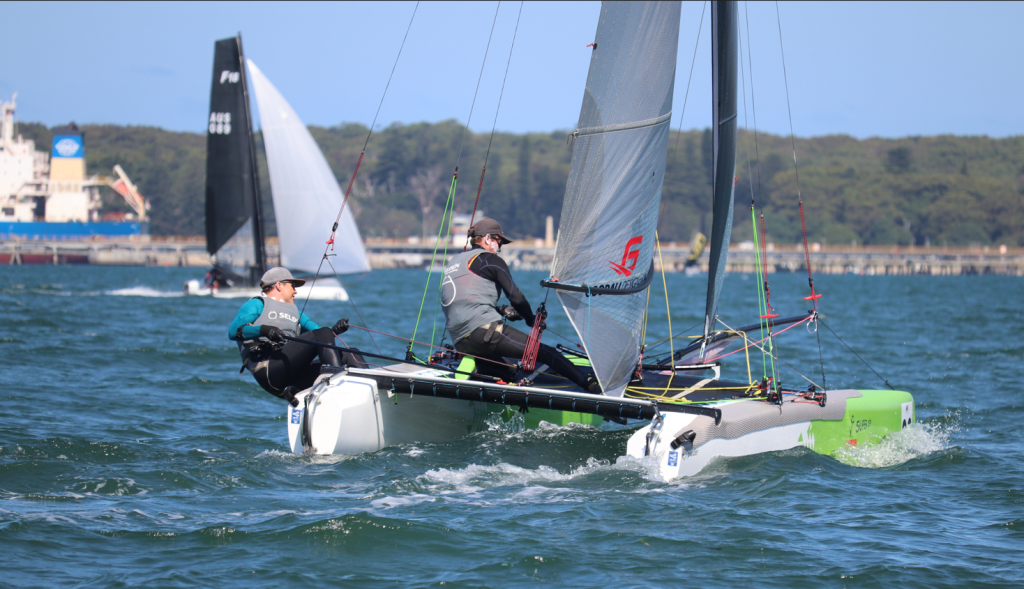 Hobie Women's National Titles
Emma Rankin and Hayley Fisher from RPA teamed up to race the Hobie 16 women's national titles in Vincentia. The girls took a few days to get to grips with the boat and the fleet consisting of girls who had finished on the podium at Hobie worlds. Hayley and Emma finished the regatta strong with a final day score of 1121 to clinch the national title. Congratulations to Hayley and Emma on a hard-fought victory.
Emma and Hayley on the Hobie 16 at Hobie women's national titles.